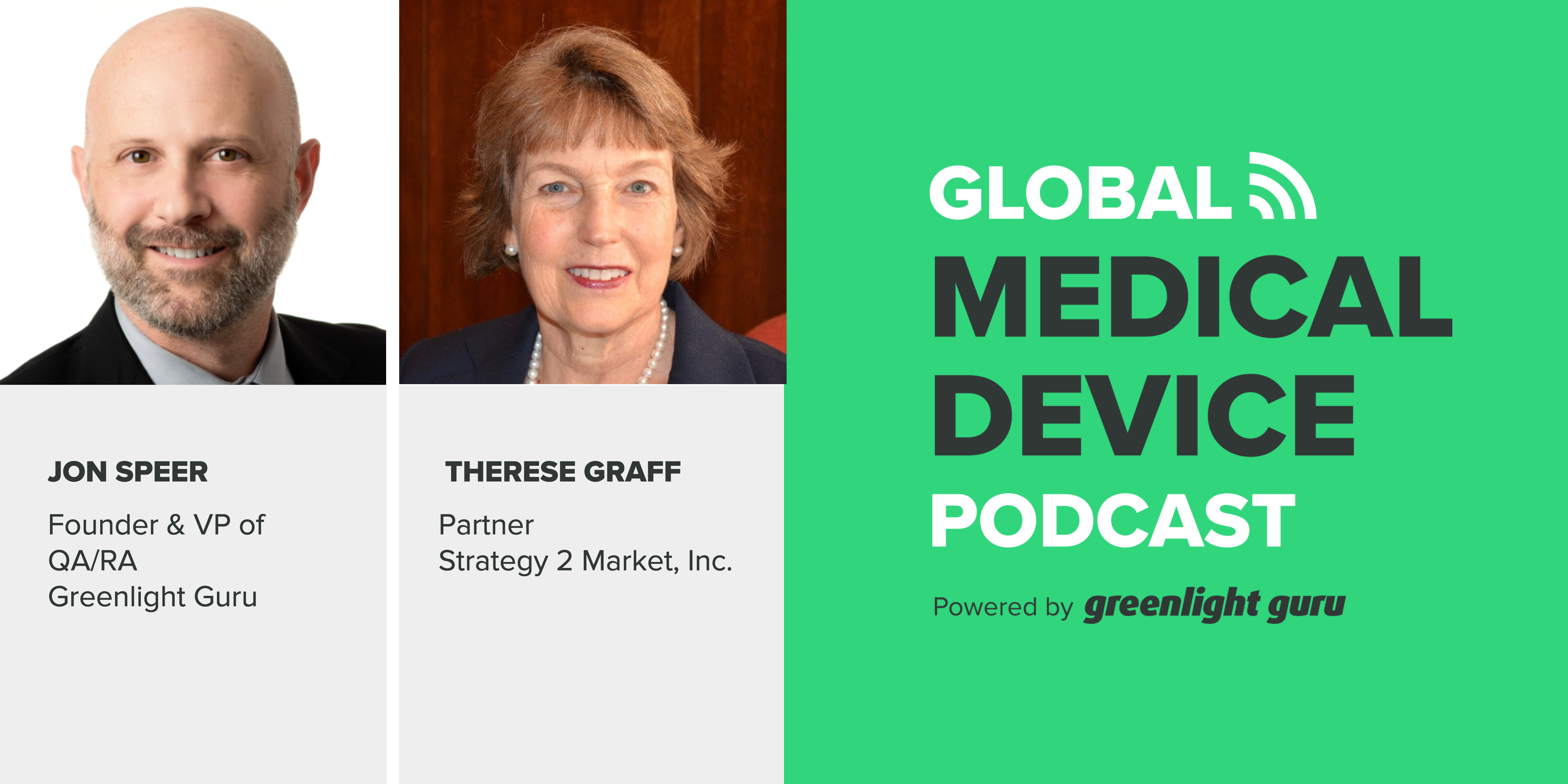 On today's episode of the Global Medical Device podcast, we're talking about the importance of incorporating business elements into your medical device product development process.
When firms focus only on design controls, they may not experience the growth expected, which can lead to a surprisingly low bottom line.
Today we are discussing this situation with Therese Graff, a partner with Strategy 2 Market, which is a boutique consulting firm located in Chicago specializing in new product development.
Listen Now:
Like this episode? Subscribe today on iTunes or SoundCloud.
"Design control is just good engineering practices... engineering common sense... The business case... allows me to define whether it makes economic sense to build the product." - Therese Graff
Therese has an impressive background in project management and project consulting. She earned her Bachelor of Science at the University of Illinois and her MBA at the University of Chicago.
She's a project management professional, certified with the Project Management Institute, and a new product development professional, certified by the Product Development Management Association.
Her career history includes working with complex instrument project management, working as a project consultant for design teams, and, most recently, working with a Fortune 200 medical device firm to streamline design control processes.
In our interview with Therese, you'll learn about:
Factors to keep in mind as you begin the product development process. These include questions about your overall marketing strategy, reimbursement, and the regulations and standards of other countries (if you plan to eventually launch outside of the USA).

How to determine whether a particular product or design will make economic sense before you begin investing time and money into the project.

Free or inexpensive resources for small businesses, entrepreneurs or new product developers who might not have a team of experts or unlimited funds.

A sensible approach toward building a business case, including design control, documentation and prototyping.
Additional Links and Resources:
---
About The Global Medical Device Podcast:


The Global Medical Device Podcast powered by Greenlight Guru is where today's brightest minds in the medical device industry go to get their most useful and actionable insider knowledge, direct from some of the world's leading medical device experts and companies.
Like this episode? Subscribe today on iTunes or SoundCloud.
---
---