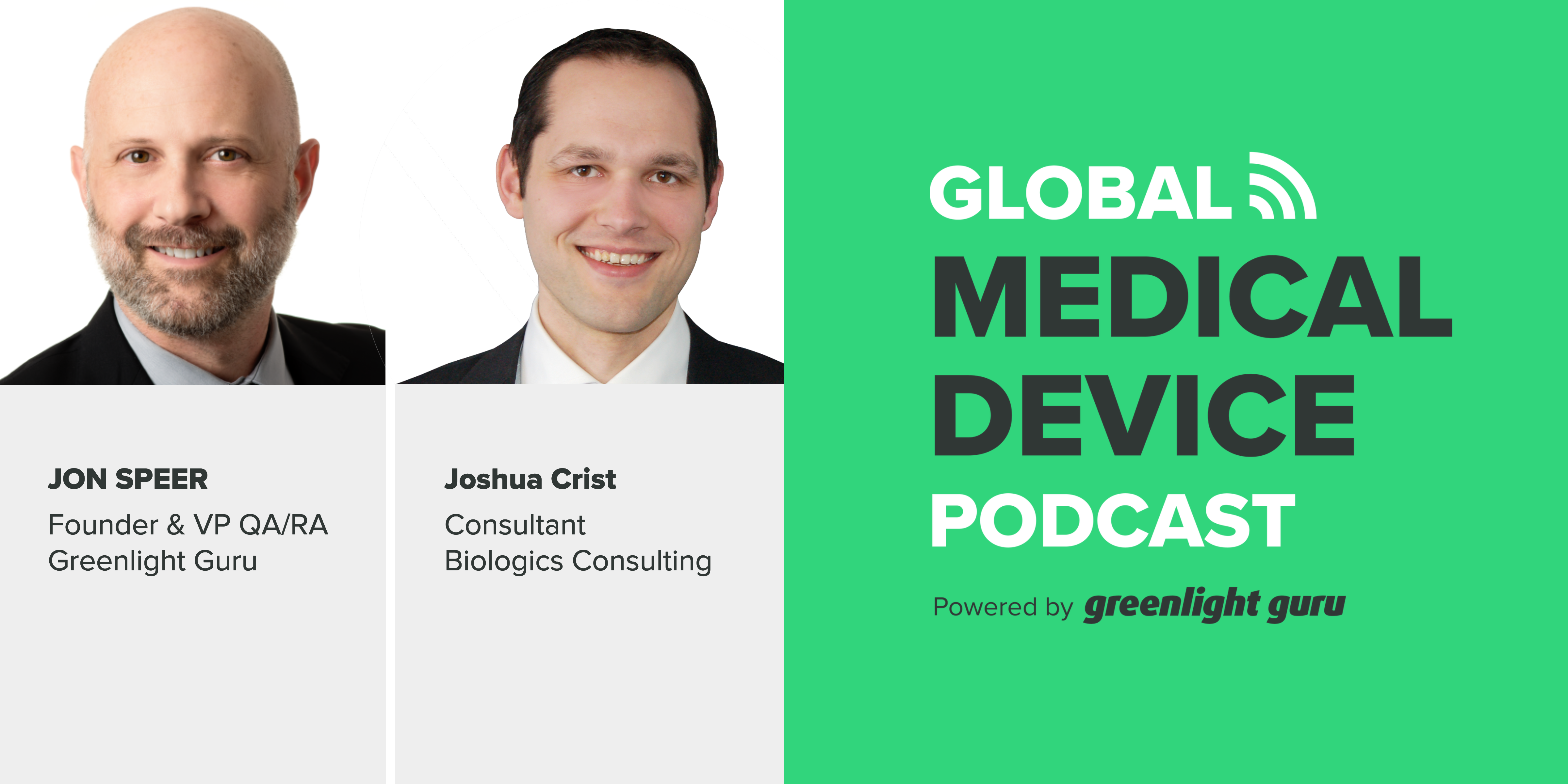 Biocompatibility can be challenging and frustrating when developing a medical device. Why do you have to spend time and money to do the same testing, if the materials used in your device have already been tested, approved, and put in medical devices on the market? Biocompatibility impacts the majority of medical devices.
Today's guest is Josh Crist, a biocompatibility expert who used to work for the FDA and is now with Biologics Consulting and he and Jon discuss the nuances of biocompatibility.
LISTEN NOW:
Like this episode? Subscribe today on iTunes or SoundCloud.
Some of the highlights of the show include:
Best practices for biocompatibility include using the ISO 10993 test matrix for evaluating tissue, duration, and other factors.
A common misconception about the test matrix is how the FDA determines and considers cumulative contact.
Are all tests absolutely necessary? Are there other ways to reduce testing requirements? Consider chemical characterization and risk assessments.
Josh describes challenges he experienced as both a biocompatibility consultant and FDA reviewer.
What the FDA expects with chemical characterization: Master file, testing on final finished device, and more.
Start with FDA's biocompatibility guidance documents, interact early on with FDA during pre-submission process, and conduct quantitative and qualitative tests.
"I promise…" days are gone. Other options for 510(k) to avoid getting additional information (AI) letter or not substantially equivalent (NSE) decision.
Most common mistake made by companies when it comes to biocompatibility is not testing.
Links:
Use of International Standard ISO 10993-1, "Biological evaluation of medical devices - Part 1: Evaluation and testing within a risk management process"
ISO 10993-1 Evaluation and Testing Matrix
Special Considerations: Biocompatibility
510(k) Premarket Notification - FDA
MedTech True Quality Stories Podcast
Quotes by Joshua Crist:
"The chart (matrix) is definitely your friend."
"It can be a lot of testing, especially if you think your device isn't particularly risky. Companies are looking for ways to do a reduced panel or justify not doing certain tests."
"Is there something in there that's not supposed to be in there?"
"The most common mistake is...not doing testing…that you would know that you'd have to do. There's some things you can't get away with."
---
ABOUT THE GLOBAL MEDICAL DEVICE PODCAST: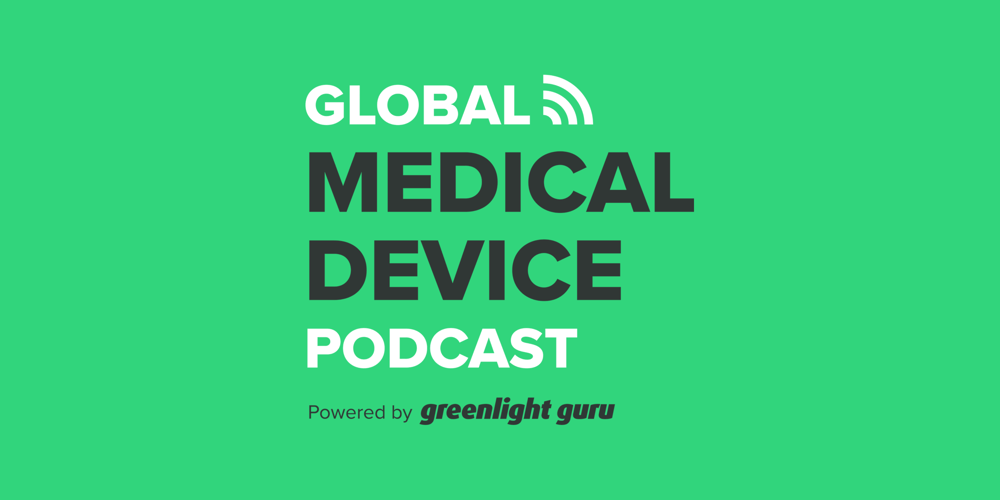 The Global Medical Device Podcast powered by Greenlight Guru is where today's brightest minds in the medical device industry go to get their most useful and actionable insider knowledge, direct from some of the world's leading medical device experts and companies.
Like this episode? Subscribe today on iTunes or SoundCloud.