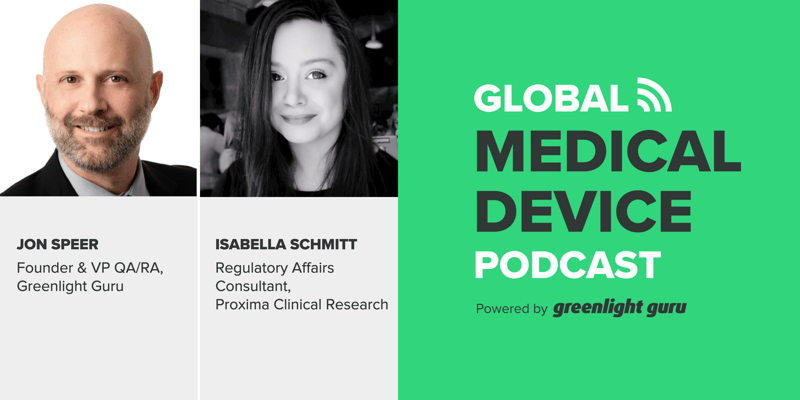 Regulatory is a big deal for medical device companies. Whether it's a startup or established business, a strong understanding of regulations and regulatory strategy is vital for product success in the marketplace.
Today's guest is Isabella Schmitt, regulatory affairs consultant at Proxima Clinical Research where she specializes in quality and regulatory business advice. Isabella joins Jon Speer to explain how medical device companies can establish a solid foundation for fundraising and product success through a heightened regulatory focus.
LISTEN NOW:
Like this episode? Subscribe today on iTunes or Spotify.
Some highlights of this episode include:
Lack of Focus: When a medical device company starts with technology rather than solving a problem, it makes accelerators, investors, and others nervous.
Minimum Viable Product (MVP): What are you targeting and when to stop developing product? Break the habit of perpetually perfecting something.
Don't forget your mission. Obtain feedback and be receptive to it. Different opinions, along with expertise and knowledge, help you make a judgement call.
Design Controls: Be clear on what needs to be done and justify changes made.
Regulatory Approval: Determine minor and major milestones that need to be achieved before reaching the finish line to increase company and product value.
1/10/100 Rule: How much will an issue cost, if caught early on or later in the validation and verification process of designing a medical device?
What can you do to prevent and identify unexpected twists and turns, sooner than later? MVP, iteration, feedback, and tests.
Platform Technology and Pipeline of Tests: Marketability justifies classification of a medical device, appropriate regulatory pathway, and reimbursement strategy.
Links:
International Organization for Standardization (ISO)
Pre-market Notification 510(k)
MedTech True Quality Stories Podcast
Greenlight Guru True Quality Roadshow
Greenlight Guru YouTube Channel
Memorable Quotes from this episode:
"The one thing that we try to encourage people to do is develop a minimum viable product." Isabella Schmitt
"There are different milestones along the path to regulatory approval, and their timelines tend to be unrealistic." Isabella Schmitt
"Utopia would be to understand what the need is first, and then to develop a product based on addressing that particular need." Jon Speer
"If you spend all this time perfecting this technology, and there's not really a clear market or a clear need for it, it's going to be a tough road to go." Jon Speer
---
ABOUT THE GLOBAL MEDICAL DEVICE PODCAST: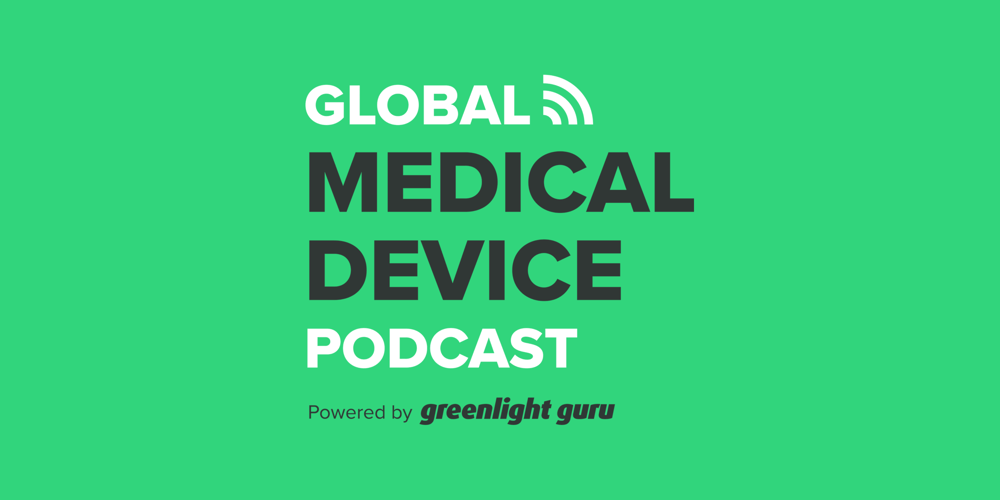 The Global Medical Device Podcast powered by Greenlight Guru is where today's brightest minds in the medical device industry go to get their most useful and actionable insider knowledge, direct from some of the world's leading medical device experts and companies.