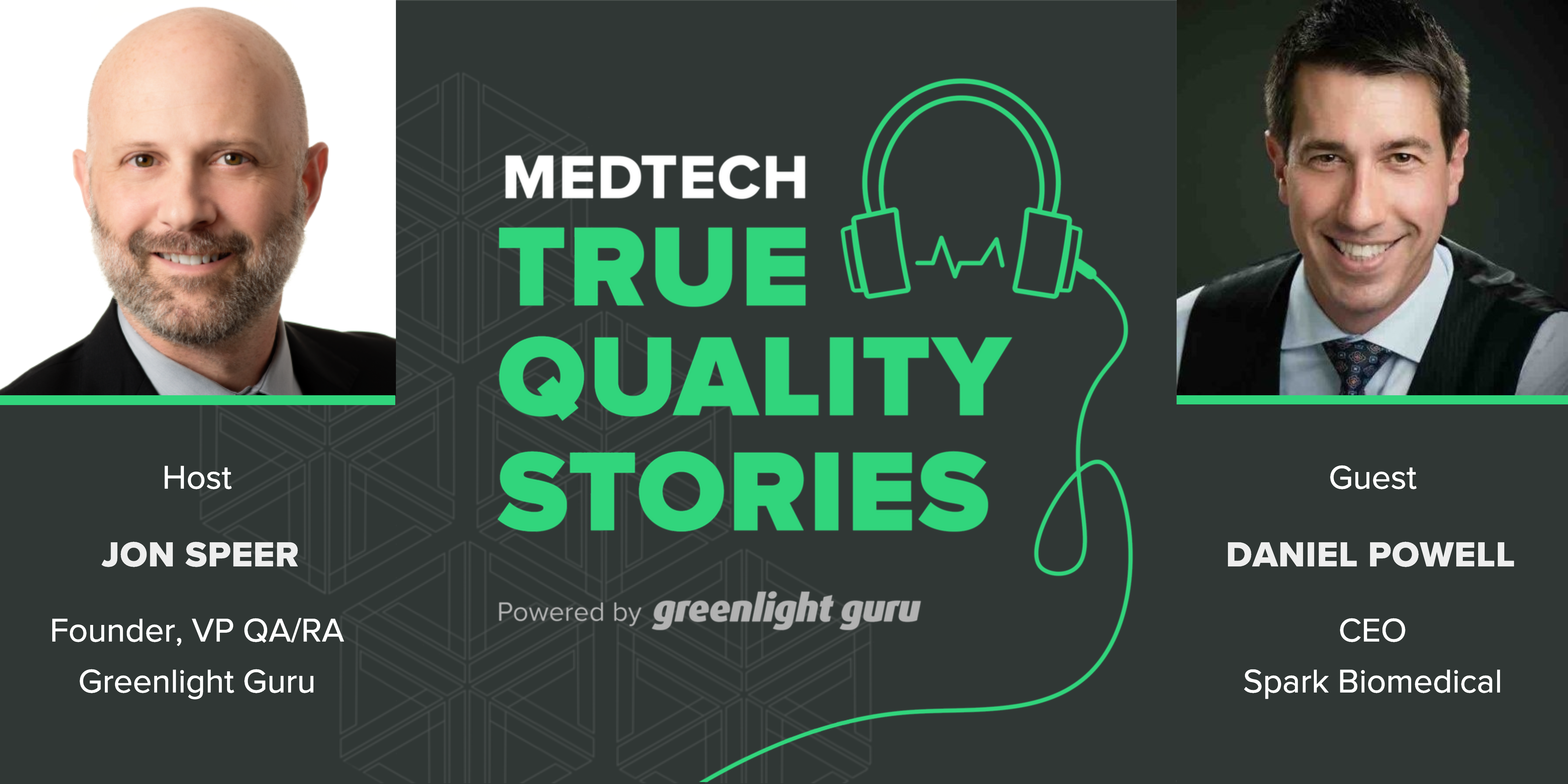 Within the medical device industry, there's a right way and a wrong way to address quality and compliance.

Today, our guest is Daniel Powell, CEO of Spark Biomedical, a startup supporting the development of non-invasive neurostimulation systems. Daniel's been working in the medical device industry for almost 20 years and shares stories that led him to shift his mindset and focus more on quality.
LISTEN NOW:
Like this episode? Subscribe today on iTunes or Spotify.
Some of the Episode highlights include:
From FDA warning letters to lots of changes, companies face challenges when trying to fix their quality management system (QMS).
From such experiences, Daniel developed a higher quality IQ on what can go wrong and how critical thinking skills put a QMS back on the right track.
Believe that it will happen someday. FDA does an inspection and gives you a warning letter, which is disruptive, stops everything, and takes years to resolve.
You may get a 483 observation; you're one-and-only chance to prevent a warning letter. Take it seriously, provide a response, and learn from it.
There's a difference between being compliance vs. true quality focused. Don't use your own terminology and reduce engineers' cognitive load.
FDA submission, audit, complaint, and other items always come back to risk. Implement a risk management system that works.
Trying to manage risk can get out of control. Embrace spirit and definition of 14971, and understand the patient perspective to use it as your guiding force.
You have a responsibility to improve quality of life. Do the right thing as you design and develop. Also, learn from others and refresh your knowledge.
Links:
Memorable Quotes from this episode:
"Experience is what you get when you don't get what you want. Unfortunately, you find yourself with the FDA coming in with lots of changes." - Daniel Powell
"It was one of the worst things I ever went through, but also one of the most valuable things for my career to have a higher quality IQ on what can go wrong." - Daniel Powell
"(FDA warning letter) It's extremely disruptive when it happens because it stops everything." - Daniel Powell
"We've put that patient at the center of the risk universe. Understand the patient perspective first, and use that as your guiding force." - Jon Speer
---
ABOUT MEDTECH TRUE QUALITY STORIES PODCAST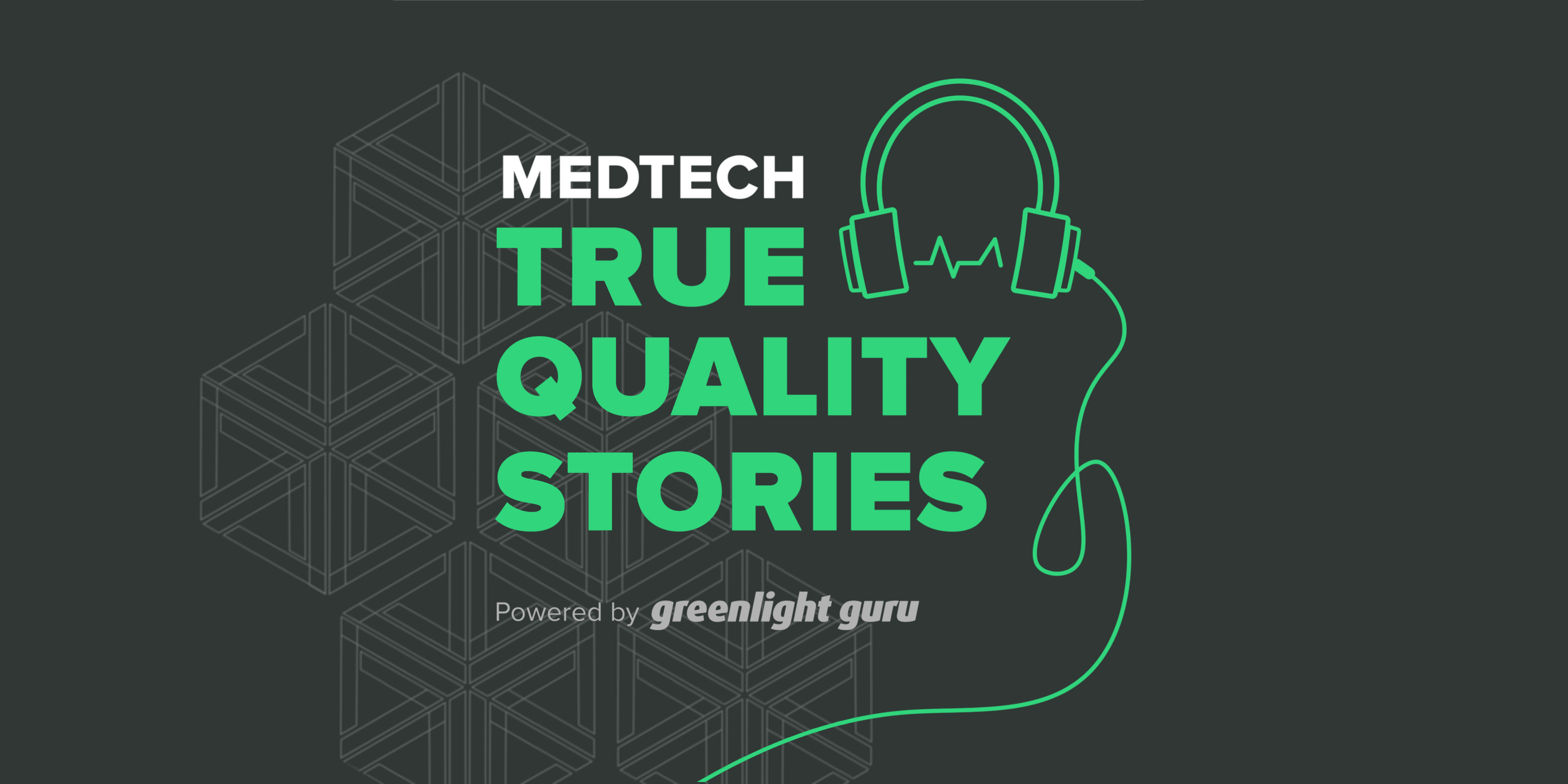 MedTech True Quality Stories Podcast, powered by Greenlight Guru, takes listeners on a storytelling journey through personal narratives of MedTech executives who offer real-world, actionable advice to industry leaders for guidance towards future imagination, implementation, and innovation of True Quality medical devices.
Like this episode? Subscribe today on iTunes or SoundCloud.