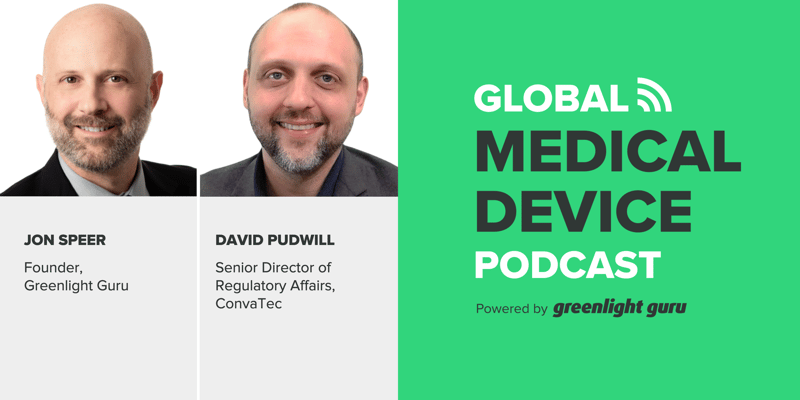 Premarket Approval (PMA) is a FDA regulatory pathway designated for Class III medical devices that has historically been known to evoke a fearful, negative response by medical device professionals.
In this episode of the Global Medical Device Podcast, Jon Speer talks to David Pudwill, known in the industry as Mr. Regulatory, about the reasons why the PMA process is so dreaded by manufacturers bringing a Class III medical device to market in the United States.
LISTEN NOW:
Like this episode? Subscribe today on iTunes or Spotify.
Some highlights of this episode include:
The tendency toward the Class III PMA still creates complications and rejection from executives in the medical device industry. Why? Timeframe and quality.
Companies not equipped to accommodate and manage the PMA process fear challenges the FDA will present, uncertainty about clinical study outcomes, or if a product meets unmet needs to do well in the market.
Product classification concerns include inner-dependencies, such as reimbursement that does not sufficiently match manufacturing/distribution costs.
Historical precedent determines when a product requires a PMA. It depends on what was on the market and how the FDA classified it.
Originally, PMA was intended to be for new products coming to market and 510(k) was meant for minor changes to existing products. Now, the 510(k) pathway is the more robust option based on the number of submissions.
The PMA path provides plenty of advantages, such as real intrinsic value and protections. It is the regulatory equivalent of having a patent.
A common misconception is PMA products can be substantially equivalent to a 510(k). Unless a PMA is down-classified, it remains a PMA for future devices.
Before choosing PMA, consider classification based on risk, compare existing products, and review real world evidence, effectiveness criteria, and user fees.
Links:
David Pudwill (Mr. Regulatory) on LinkedIn
FDA - Medical Devices Overview
FDA - Premarket Approval (PMA)
FDA - PMA Application Contents
FDA - Medical Device Classification
De Novo Classification Request
Investigational Device Exemption (IDE)
U.S. Department of Health and Human Services (HHS)
Humanitarian Device Exemption (HDE)
Breakthrough Devices Program (BDP)
Supplements for Approved PMA or HDE Submissions During COVID-19 Public Health Emergency
Acceptance and Filing Reviews for Premarket Approval Applications (PMAs)
Global Medical Device Podcast: Prioritizing Medical Device Reimbursement During Product Development
Greenlight Guru YouTube Channel
MedTech True Quality Stories Podcast
Memorable quotes from David Pudwill:
"There's a fear, I think, of what challenges FDA is going to present, or there's the uncertainty about the clinical study outcomes, or whether this is really going to successfully meet the unmet need well enough to do well in the market."
"The key thing for me that's a concern when you're talking about product classification is really around reimbursement and whether you have an existing reimbursement pathway or whether you're going to have to forge your own path."
"At the FDA, one of the key things is they don't necessarily have a good sense of how much things cost."
"There's nothing more permanent than a temporary government program."
"It's never too early to make sure that you have a robust quality system in place."
---
ABOUT THE GLOBAL MEDICAL DEVICE PODCAST: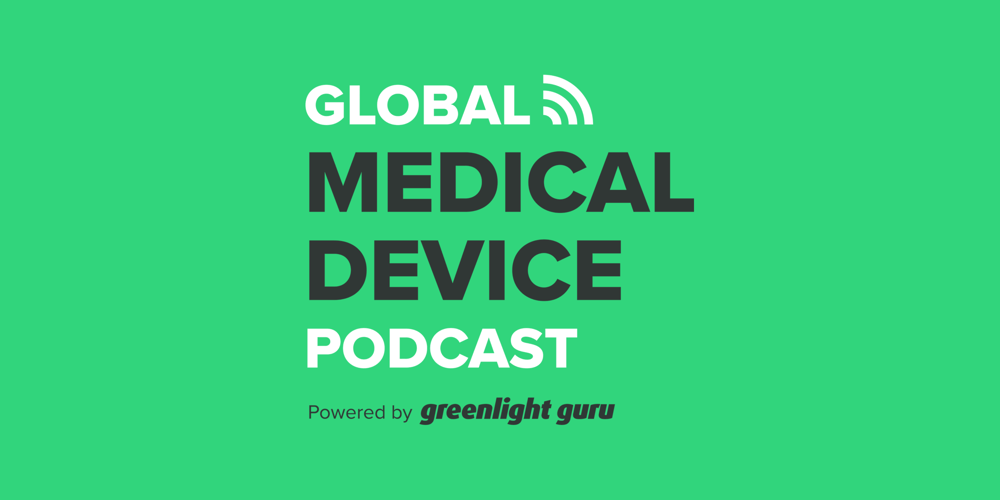 The Global Medical Device Podcast powered by Greenlight Guru is where today's brightest minds in the medical device industry go to get their most useful and actionable insider knowledge, direct from some of the world's leading medical device experts and companies.