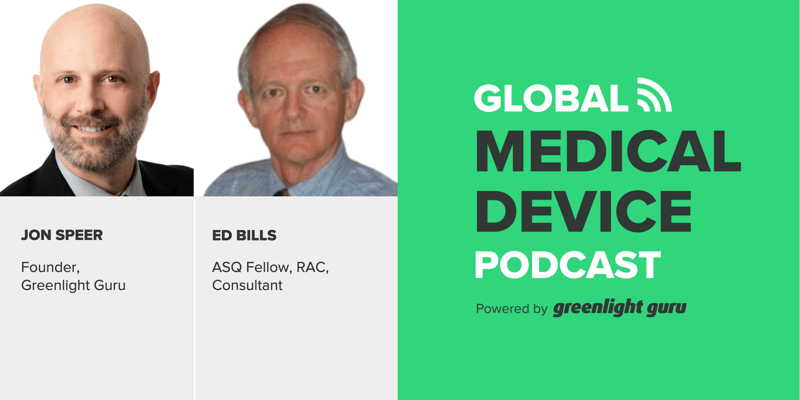 Keeping a constant pulse on current medical device industry standards for risk management, like ISO 14971:2019 and its companion documents, while also adhering to the recommended guidelines is one of the most important things a medical device company can do to be successful.
In this episode of the Global Medical Device Podcast, Jon Speer talks to Ed Bills, risk management consultant and technical committee member of the working group for ISO 14971:2019 and ISO TR 24971:2020, who shares key insights from his work developing the latest version of the international risk standard and offers recommendations for companies that will help strengthen their product risk management practices.
LISTEN NOW:
Like this episode? Subscribe today on iTunes or Spotify.
Some highlights of this episode include:
Requirements vs. Guidance: Companion documents, such as technical reports, offer clear, actionable, and understandable information for deciding how to implement the risk management standard based on devices and markets served.
Standards are created and revised in harmonization and collaboratively by ISO committees and other joint working groups to address guidance information issues and the risk management process.
Risk management changes were made to align with post-market surveillance, monitoring improvement, and information for safety. Refer to the Global Harmonization Task Force (GHDF) documents on post-market surveillance.
Ed's Pet Peeves: It's important to keep the risk management file up to date throughout the product life cycle, and use definitions for all to understand terms in standards, technical reports, and guidance documents.
The FDA's expectations are that medical device professionals and companies adopt and adapt to the most recent version of standards. However, the FDA will accept premarket notifications and applications until Dec. 25, 2022.
Risk management is pervasive and cohesive throughout ISO 14971, TR 24971, EU MDR and IVDR; much more so than previous directives.
Assigning Score—Qualitative, not Quantitative: Don't miss the point of what risk management is supposed to do.
Risk management is a cross-functional, cross-disciplinary activity that needs a number of different perspectives and areas of expertise.
Links:
Ed Bills - Risk Management Consultant
ISO 14971:2019 Medical Devices - Application of risk management to medical devices
ISO/TR 24971:2020 Medical Devices - Guidance on the application of ISO 14971
ISO 13485:2016 Medical Devices - Quality management systems - Requirements for regulatory purposes
European Union's Medical Devices Regulation (MDR) and In Vitro Diagnostic Medical Devices Regulation (IVDR)
IEC 60601 - Medical Electrical Equipment
FDA - Factors to Consider Regarding Benefit/Risk in Medical Device Product Availability, Compliance, and Enforcement Decisions
FDA - Recognized Consensus Standards Database
International Medical Device Regulators Forum (IMDRF)
Global Harmonization Task Force (GHTF) Post-market Surveillance Documents
MedTech True Quality Stories Podcast
2021 State Of Medical Device Virtual Summit
Greenlight Guru YouTube Channel
Memorable Quotes from Ed Bills:
"What's been consistent is people have wanted more guidance, more guidance, more guidance—not changing the process. We've always consistently said, 'The process is pretty good, but we need to understand it better.'"
"To show you the interest, even the regulatory bodies, the FDA was a very active participant, and the IMDRF was sitting on the sidelines watching us."
"It's important that you keep the risk management file up to date throughout the product life cycle."
"We have to use definitions, so that we all understand what we're talking about."
---
ABOUT THE GLOBAL MEDICAL DEVICE PODCAST: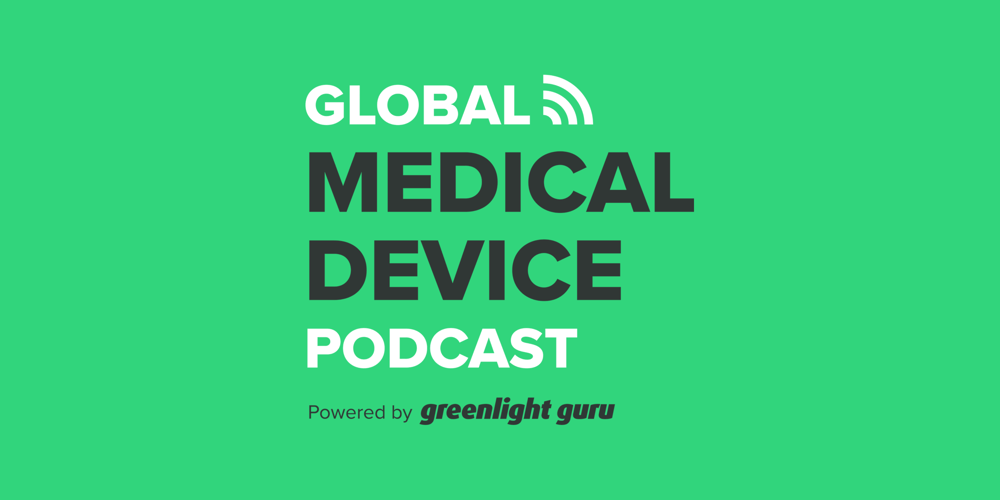 The Global Medical Device Podcast powered by Greenlight Guru is where today's brightest minds in the medical device industry go to get their most useful and actionable insider knowledge, direct from some of the world's leading medical device experts and companies.