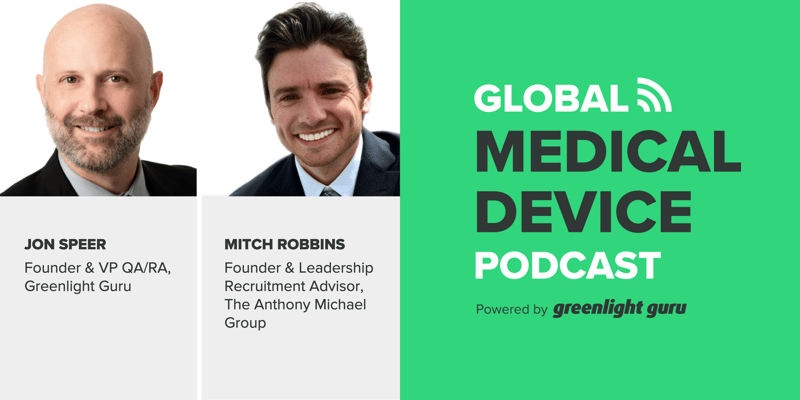 Are you looking to hire medical device professionals? Or, are you a professional seeking new job opportunities in the industry?
Today's guest is Mitch Robbins, founder and managing director of The Anthony Michael Group. He is a recruiter who specializes in quality and regulatory for the medical device industry. In this episode, Mitch breaks down the pros and cons of the four parts to the candidate interview process.
LISTEN NOW:
Like this episode? Subscribe today on iTunes or Spotify.
Some highlights of this episode include:
Candidate Prep and Priorities: Purpose is to help candidates decide whether to move forward in interview process by establishing value during initial interactions.
Do's and Don'ts: Focus on previous outcomes, express interest in the company, and ask relevant questions, but avoid premature display of lack of interest.
Statistics:

46% of all new hires fail within 18 months, and only 19% are successful.
81% percent of people lie about themselves during job interviews.

Interview Process:


Part 1: Initial Assessment (core competencies vs. skills on resume)
Part 2: Competency Interview (hiring manager recaps core competencies for candidates to ask questions that indicate level of interest)
Part 3: DNA Interview (3-5 characteristics of top performers in company)
Part 4: Test Drive (put finalists in real-world scenario to perform)

Tips and Trends: On-demand interviews, videos, consistent theme to predict career trajectory, and contributing to work culture.
Related Resources:
Leadership IQ: Why New Hires Fail
Looking Good and Lying to Do It: Deception as an Impression Management Strategy in Job Interviews
Pre-market Notification 510(k)
MedTech True Quality Stories Podcast
Greenlight Guru True Quality Roadshow
Greenlight Guru YouTube Channel
Memorable Quotes by Mitch Robbins:
"I would just encourage that Human Resources is not just checking boxes."

"Eighty-one percent of people lied about themselves during job interviews."

"Never surprise a candidate with a test drive. It leaves a bad impression as far as putting somebody on the spot without enough time to properly prepare."

"If you are in a bind, and you do need talent...bring in a contractor before ruining your culture."


---
ABOUT THE GLOBAL MEDICAL DEVICE PODCAST: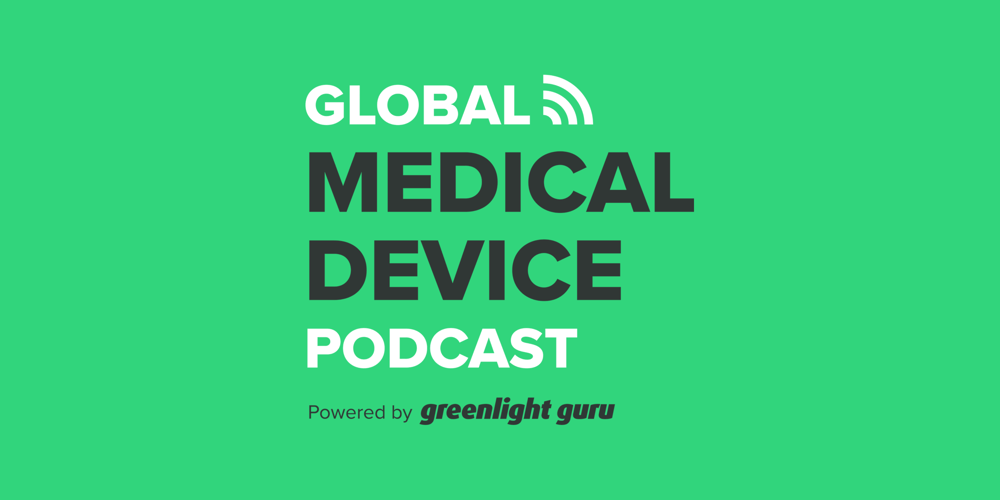 The Global Medical Device Podcast powered by Greenlight Guru is where today's brightest minds in the medical device industry go to get their most useful and actionable insider knowledge, direct from some of the world's leading medical device experts and companies.