What impact will the EU MDR changes have on the medical device ecosystem?This live episode of the Global Medical Device Podcast was recorded at the Greenlight Guru True Quality Roadshow in Houston, with host Jon Speer his special guest Evangeline Loh, vice president of regulatory affairs at Emergo Group. Together they discuss key challenges medical device professionals are facing with EU MDR, how to best manage those challenges, and its impact on the medical device ecosystem.
NOTE: This episode was recorded prior to the official postponement of EU MDR. The DoA is now amended by one year, so when referring to the DoA as 26 May 2020 this will now be 26 May 2021.
LISTEN NOW:
Like this episode? Subscribe today on iTunes or Spotify.
Some highlights of this episode include:
EU MDR: The medical device regulation was scheduled to start on May 26, 2020, but will likely be postponed due to disruptions caused by the COVID-19 pandemic.
Second Corrigendum: Self-certified Class I medical devices under the current MDD 93/42/EEC will be up-classified under MDR and will not need to be certified to the new regulation until May 25, 2024.
Ecosystem Challenge: Delays have the medical device enterprise scrambling to find systems to register and market their medical devices to be compliant.
Number of Notified Bodies: MDR has 11 designated notified bodies, which is a significant increase. EU Commission plans to designate several more soon.
Beat the Clock: The advantage to receiving MDR certification before May 2024 by engaging a notified body to review/issue it is to become a legacy device.
Brexit (UK withdraws from EU): How will it impact and be impacted by EU MDR? From a regulatory regime perspective, it represents more work and duplication.
Despite delays, deadlines are approaching and will impact everyone. It's important to monitor and understand what's happening around the world.
Links:
European Medical Device Regulation (EU MDR)
EU Medical Device Directives (MDD)
European Database on Medical Education (EUDAMED)
MDR Second Corrigendum: Grace period for some self-certified Class I medical devices
NANDO (New Approach Notified and Designated Organizations)
Medicines and Healthcare Regulatory Agency (MHRA)
MedTech True Quality Stories Podcast
Greenlight Guru True Quality Roadshow
Greenlight Guru YouTube Channel
Memorable Quotes by Evangeline Loh:
"We love regulatory and compliance, or we wouldn't be doing this on a daily basis."
"We're all kind of walking this walk. There's a lot of certainty, but there's a lot of uncertainty, right now."
"It's not just medical device manufacturers, it's everyone in the entire enterprise."
"It's important to monitor and understand what's happening because it's ever-evolving and changing."
---
ABOUT THE GLOBAL MEDICAL DEVICE PODCAST: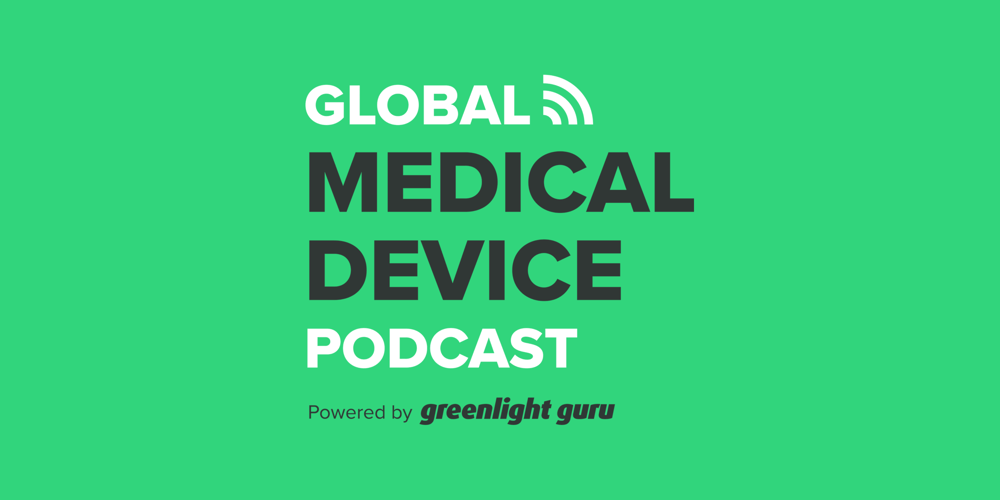 The Global Medical Device Podcast powered by Greenlight Guru is where today's brightest minds in the medical device industry go to get their most useful and actionable insider knowledge, direct from some of the world's leading medical device experts and companies.