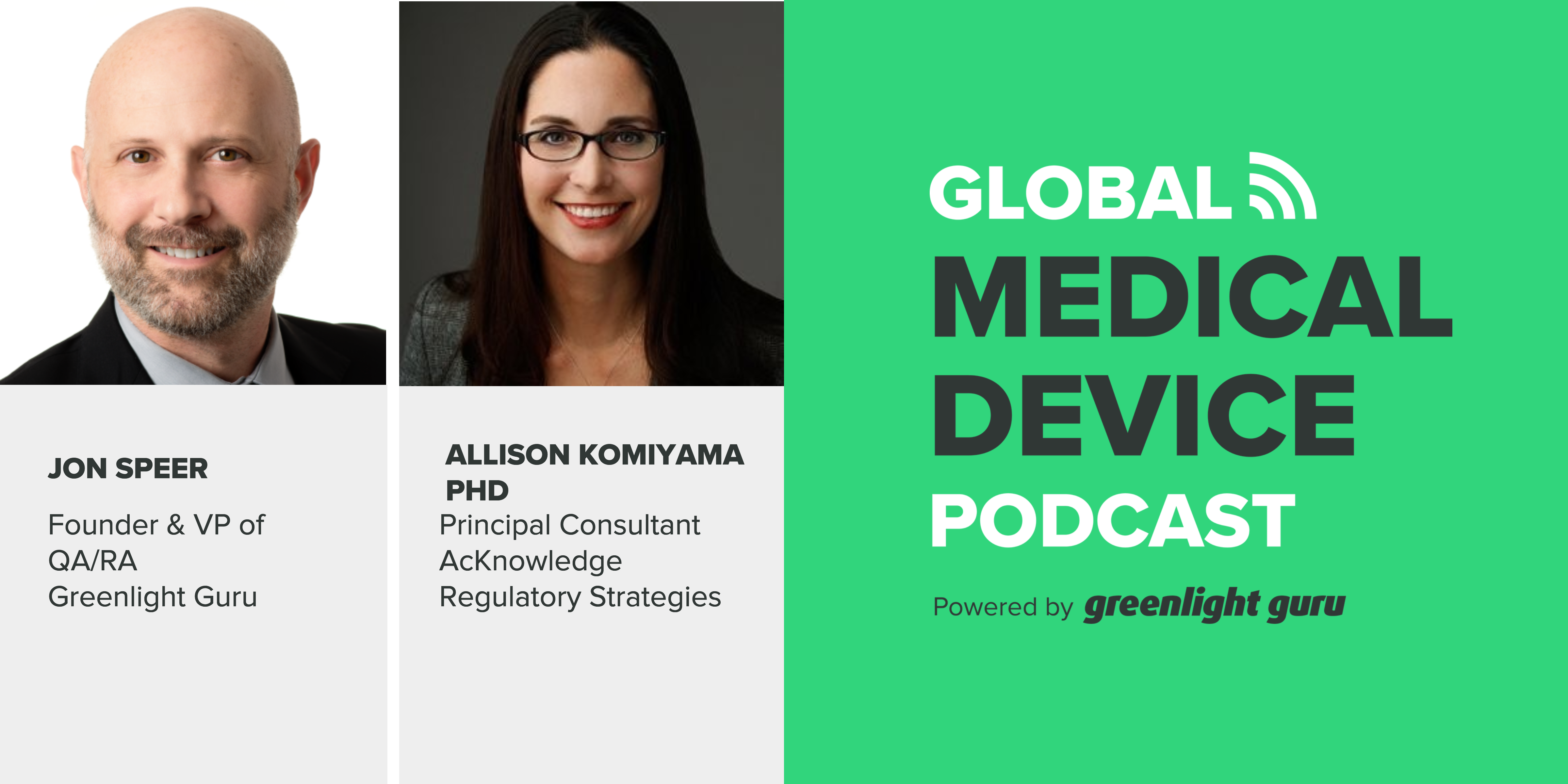 Do you work with regulatory consultants to implement a quality system or 510(k), or perform other tasks? Are you asking your consultants the right questions?
On today's episode, Jon Speer talks to Allison Komiyama of AcKnowledge Regulatory Strategies about tips, pointers, and key questions to consider before hiring consultants to help you with quality and regulatory work.
Many companies ask the wrong questions. Allison offers them the right questions to ask multiple consultants to find the best fit.
LISTEN NOW:
Like this episode? Subscribe today on iTunes or SoundCloud.
SOME OF THE HIGHLIGHTS OF THE SHOW INCLUDE:
● Example of what not to ask: Have you done a submission for this exact type of device? Instead, ask: How many submissions have you worked on recently?
● Ask questions about familiarity and price - pay more to get the job done correctly and through FDA faster.
● You need to like the person you're dealing with; be comfortable with your consultant because they will be your coach and extension of your team.
● Collaborate with other consultants to fill knowledge gap, don't view them necessarily as competition.
● Familiarity with current FDA and other regulatory best practices and expectations tends to be more important than being familiar with a specific type of device.
● Avoid consulting experiences gone bad. Lots of experience does not equal the right type of experience you need for your product. Review their references.
● For quality systems, don't focus on how much it costs. Instead, does the consultant build a sustainable system that scales, grows, and meets needs?
● A quality system and design controls do not need to be painful; should be designed to avoid gaps and prevent mistakes.
LINKS:
Acknowledge Regulatory Strategies
QUOTES:
"While the 510(k) process has been around for a long time, the regulations change weekly sometimes."
"Of course you want to pay more, if you know the job is going to get done correctly and get through FDA faster."
"Being comfortable with your consultant - you have to like the person you're dealing with."
---
ABOUT THE GLOBAL MEDICAL DEVICE PODCAST: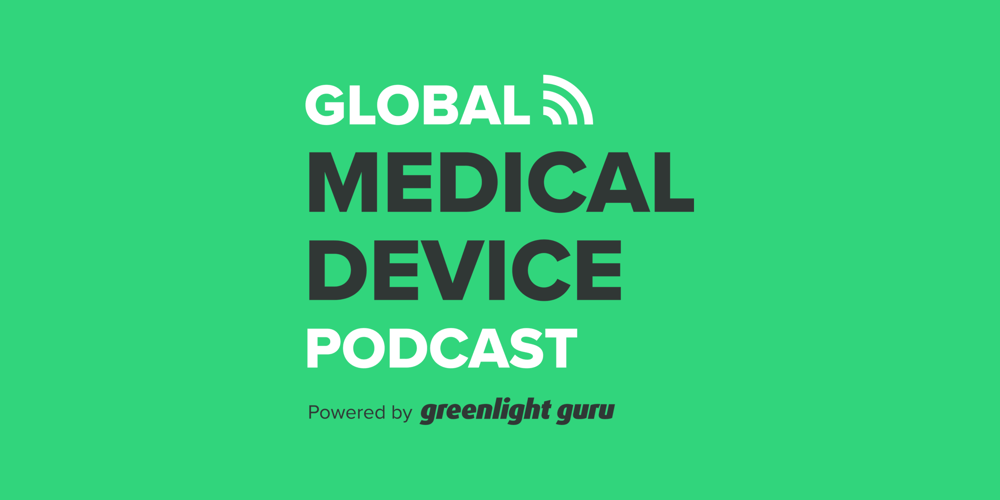 The Global Medical Device Podcast powered by Greenlight Guru is where today's brightest minds in the medical device industry go to get their most useful and actionable insider knowledge, direct from some of the world's leading medical device experts and companies.
Like this episode? Subscribe today on iTunes or SoundCloud.