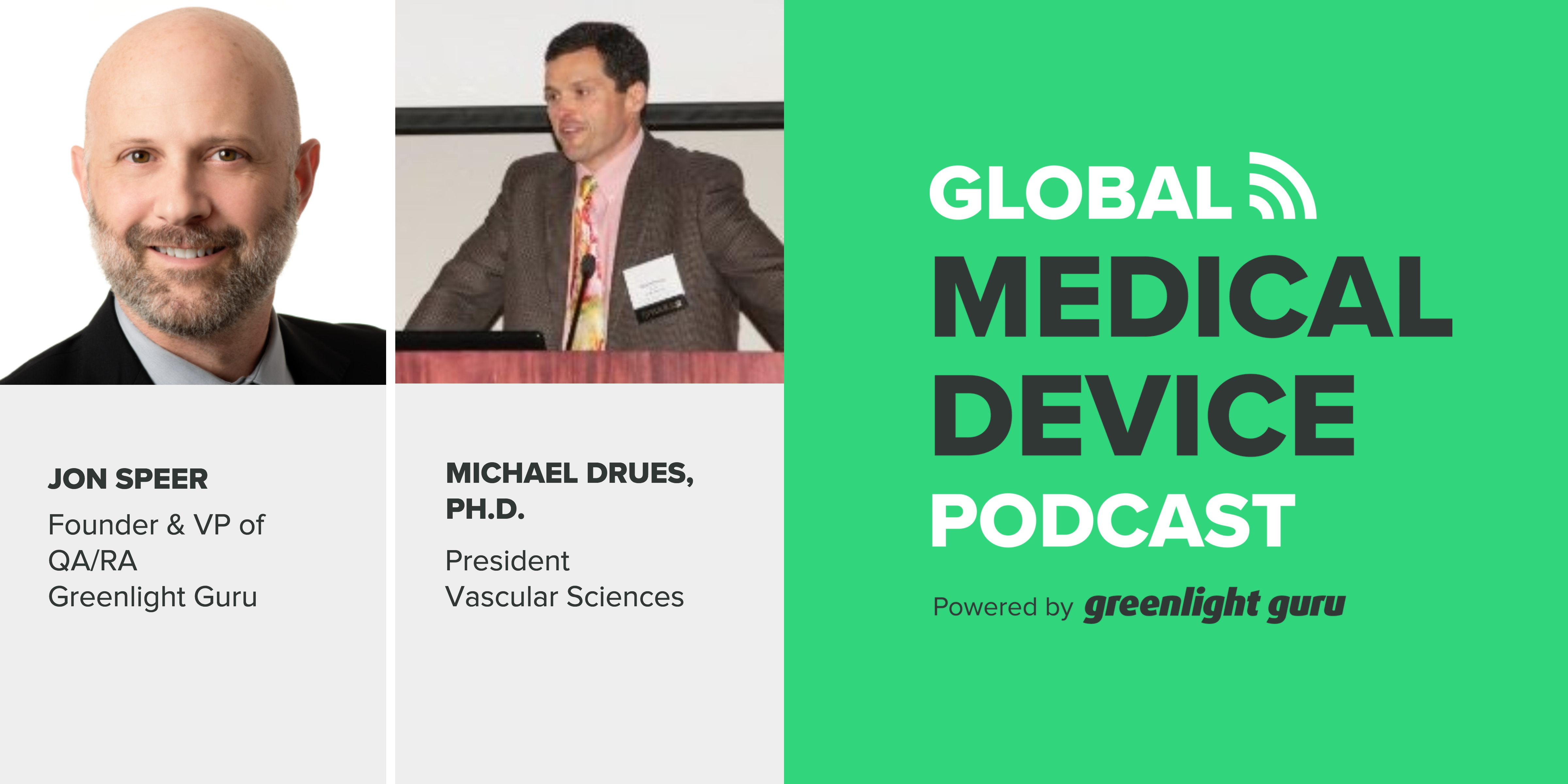 What does the 510(k) process involve? How should medical device companies know if this is the right regulatory pathway to market? When should a Premarket Notification be submitted to FDA and how should it be prepared? What's the Refuse To Accept (RTA) checklist?
In this episode of the Global Medical Device Podcast, Mike Drues of Vascular Sciences joins host Jon Speer to tackle these and other common questions, and offer tips on the Premarket Notification 510(k) process to help companies achieve FDA clearance to sell their medical device in the United States marketplace.
LISTEN NOW:
Like this episode? Subscribe today on iTunes or Spotify.
Some highlights of this episode include:
What is a Premarket Notification 510(k)? Regulatory pathway to bring Class II medical devices (or Class I) using substantially equivalent predicate devices to market in the United States.

Different regulatory pathway options include:

510(k) types: Traditional, Special, and Abbreviated/Performance

De Novo

Premarket Approval (PMA)

When to submit 510(k)? When development, design freeze, verification/validation testing, and documentation are done. FDA may accept promissory notes.

When to prepare and compile 510(k)? Requirements and other prudent engineering for safety and efficacy are met, such as clinical evidence and data.

RTA Checklists for 510(k)s: Process involves administrative and scientific/substantive reviews.
Links:
Premarket Approval Application (PMA)
Center for Devices and Radiological Health (CDRH)
Acceptance Checklists for 510(k)s
Episode 136: Global Medical - eSTAR
MedTech True Quality Stories Podcast
Greenlight Guru YouTube Channel
Memorable Quotes by Mike Drues:
"Usually, the quickest, simplest, cheapest, easiest way to get a device onto the market is with a Traditional 510(k)."
"You can submit as soon as you get all your ducks in a row."
"Even though, in general, the 510(k) and De Novo devices are less risky and simpler in technology compared to Class III devices."
"Still, in the 510(k) universe, our technologies are becoming more and more complicated all the time."
---
ABOUT THE GLOBAL MEDICAL DEVICE PODCAST: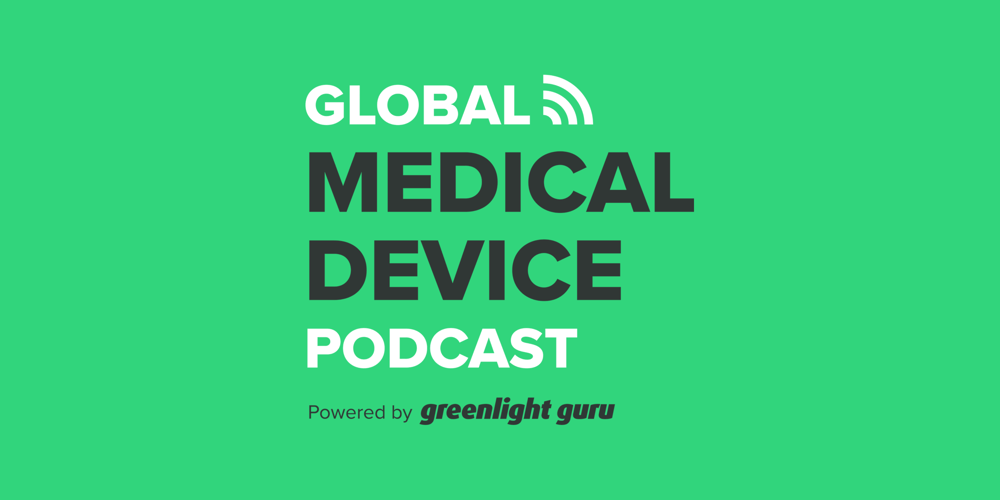 The Global Medical Device Podcast powered by Greenlight Guru is where today's brightest minds in the medical device industry go to get their most useful and actionable insider knowledge, direct from some of the world's leading medical device experts and companies.