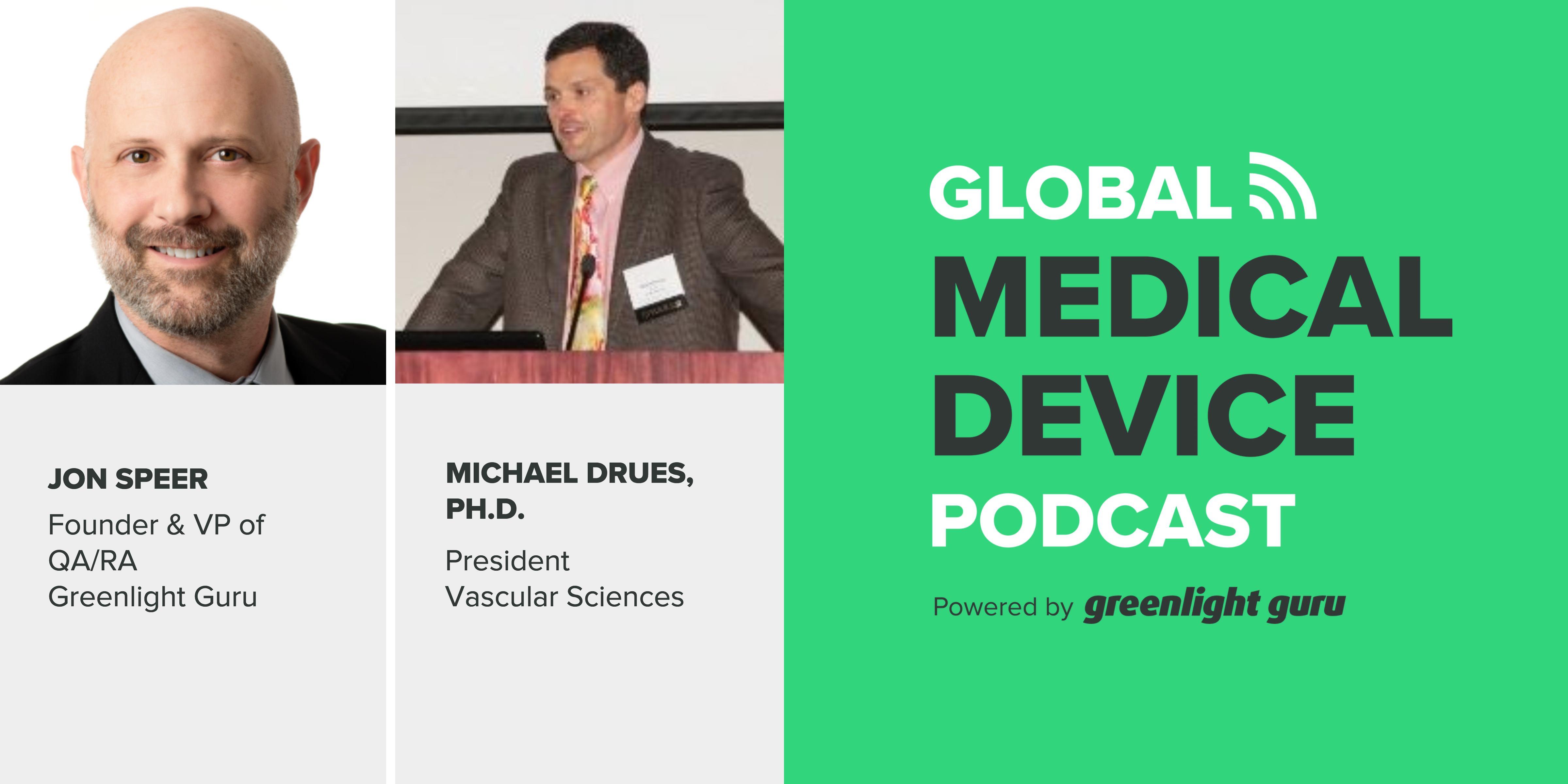 It can be confusing to know which submission type is the correct one for your particular development situation. Today we're going to talk to Mike Drues, president of Vascular Sciences and regulatory guru, about what to keep in mind as you decide whether to use the 510(k),De Novo, 513(g), or Pre-Sub processes.
---
Listen Now:
Like this episode? Subscribe today on iTunes or SoundCloud.
Some of the highlights of the show include:
The difference between the 510(k) and the De Novo submissions and how to decide between them.
An explanation of why the 510(k) submission process does not include proof of product safety or efficacy.
Why the number of De Novo submissions is so small and what the process entails in terms of proving safety, as well as how it compares to the pre-market approval (PMA) process.
How the relationship between a medical device company and the FDA resembles a poker game.
Some statistics on the 510(k) and the PMA: How many are rejected the first time they're submitted and why.
When you should do a 513(g) vs. a pre-sub: how the two processes differ and when you should use each.
FDA Resources:
Here are some useful albeit "basic" information available from FDA:
Watch the webinar: Regulatory Overview for Developers and Sponsors of Neurological Devices: An Introduction to the De Novo Pathway (March 22, 2017) available here.
CDRH de novo database is found here
De novo guidance documents:
De Novo Classification Process (CDRH Guidance, August, 2014) available here.
Factors to Consider When Making Benefit-Risk Determinations in Medical Device Premarket Approval and De Novo Classifications(CDRH Guidance, March, 2012) available here.
Medical Device Accessories and Classification Pathway for New Accessory Types (CDRH Guidance, January, 2015) available here.
Additional Information:
Beyond the basics, here are some additional resources to begin to appreciate the strategic advantages (and challenges) of the de novo:
Quotes:
"The De Novo is not a common submission type... the total number of De Novos that have come through the FDA since it was created a dozen years ago is 186. There have been 40,000 510(k)s."
"Most people see the regulatory processes as a series of hoops to jump through, but I don't see it that way at all."
"Our industry has devolved to the point where we're treating the FDA as an elementary school teacher. This is not the way the game is supposed to be played."
---
About The Global Medical Device Podcast:


The Global Medical Device Podcast powered by greenlight.guru is where today's brightest minds in the medical device industry go to get their most useful and actionable insider knowledge, direct from some of the world's leading medical device experts and companies.
Like this episode? Subscribe today on iTunes or SoundCloud.