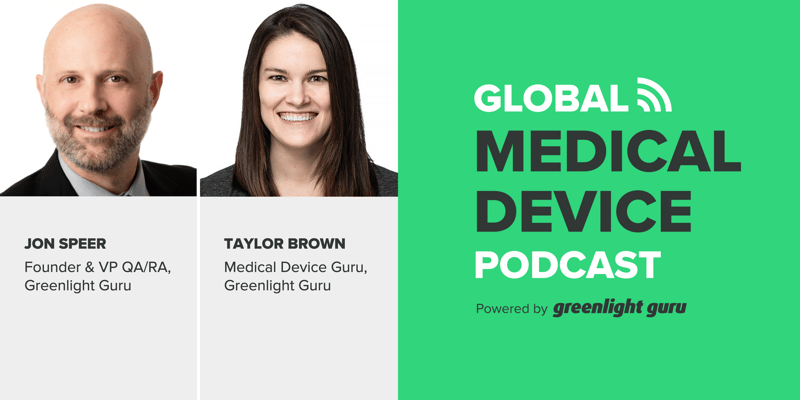 Who looks forward to audits? Not most people except for maybe the actual auditor. Hold yourself accountable and stay audit-ready, so you can remove any pre existing concerns from the equation altogether.
In this episode of the Global Medical Device Podcast, Jon Speer talks to Taylor Brown, a medical device guru at Greenlight Guru and certified Lead Auditor for ISO 13485.
Taylor offers valuable tips on one of her favorite topics—audit etiquette. She explains her beliefs around how practicing a high level of conduct during audits alongside a right-sized quality system results in True Quality medical devices with high marks from your auditor.
LISTEN NOW:
Like this episode? Subscribe today on iTunes or Spotify.
Some highlights of this episode include:
Taylor has performed 20-30 audits as an auditor, and undergone more than 30 audits herself, which she attests is much more exhausting being in the hot seat.

As a certified Lead Auditor for ISO 13485, Taylor offers a unique vantage point to help customers clearly understand, articulate, and answer audit questions.

What is audit etiquette? Control what you can, including your and your team's presence within the audit.

Importance of preparing for audit ahead of time to make the process go smoothly and avoid expensive audit findings that could result.

Right, wrong, or indifferent, procedures are in place for a reason. Create every record and write every procedure within your QMS in preparation for an audit.

Internal vs. External Audits: FDA guidance states that the health of your CAPA system is a direct reflection of the health of your QMS.

Taylor debunks myths by defining the differences between what can be requested and viewed during FDA, ISO, and notified body audits.

Sit in Silence: When there's nothing to hide, don't panic. Audits are a way to make your company better, your QMS stronger, and your product safer.
Links:
Corrective and Preventive Actions (CAPA)
13 Tips For Audit Etiquette Every Medical Device Company Should Know
MedTech True Quality Stories Podcast
Greenlight Guru YouTube Channel
Memorable Quotes by Taylor Brown:
"It's easy when you're in the hot seat to kind of have your brain go blank and forget everything that you've ever done, and it's kind of emotional being in the hot seat."
"It's definitely not a free-for-all...it's a very controlled, evidence-based process going through an audit."
"Controlling and preparing what you can ahead of time to make that audit go as smooth as possible is how I would define audit etiquette."
"Every record that you create within your QMS, every procedure that you write is really preparation for an audit."
---
ABOUT THE GLOBAL MEDICAL DEVICE PODCAST: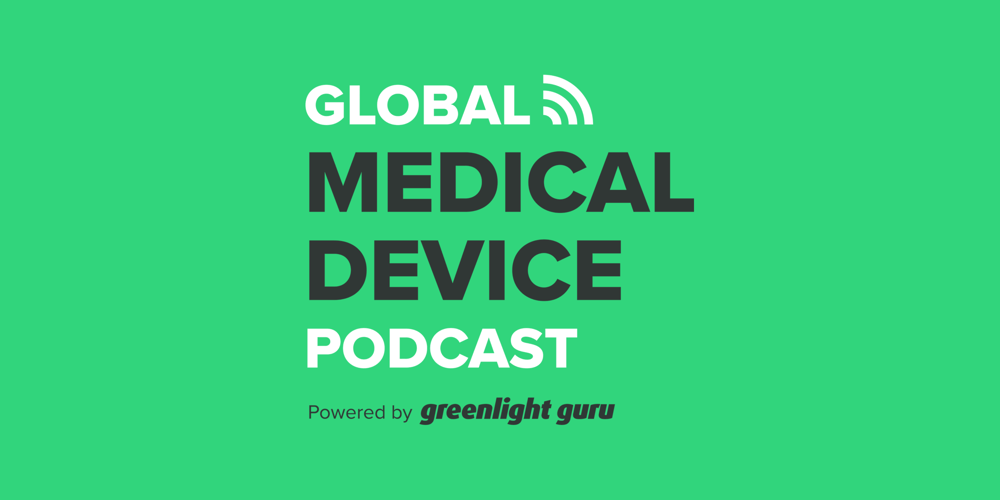 The Global Medical Device Podcast powered by Greenlight Guru is where today's brightest minds in the medical device industry go to get their most useful and actionable insider knowledge, direct from some of the world's leading medical device experts and companies.