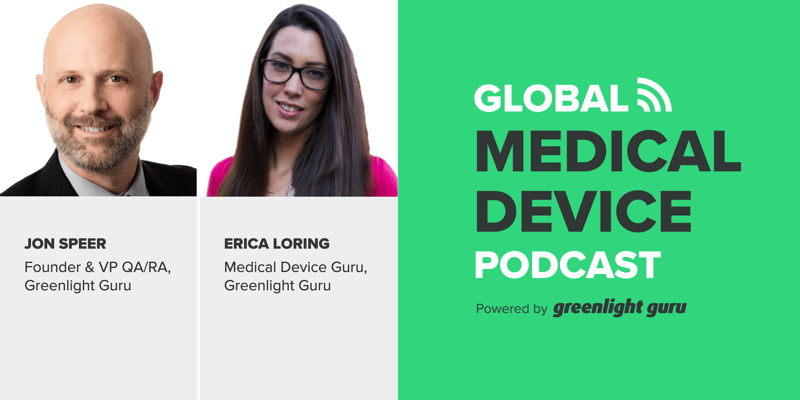 What makes Greenlight Guru unique? It's Guru edge⁠—a team of medical device professionals with decades of industry experience whose primary role within the company is to enable customer success.
In this episode of the Global Medical Device Podcast, Jon Speer talks to Erica Loring, a medical device guru at Greenlight Guru. Erica shares her unique career journey working in the healthcare sector, which ultimately led her to enter the medical device and in-vitro diagnostic device space where she now provides world-class quality and regulatory support to device companies.
Prior to joining Greenlight Guru, Erica worked in both the pharmaceutical and the biotech industry, serving as senior manager of quality and regulatory where she was responsible for implementing eQMS platforms for global enterprise companies.
LISTEN NOW:
Like this episode? Subscribe today on iTunes or Spotify.
Some highlights of this episode include:
As a medical device guru, Erica enjoys working with a wide range of companies, learns about various products, and helps those companies reach their goals by using a robust QMS.
Erica's superpowers, specialities, and strengths as a medical device guru revolve around all things regulatory and quality management to help companies function better and offer a sense of security.
Conventional Wisdom: Are regulatory affairs and quality assurance the same or two different disciplines? Know it all and provide cross-functionality from product development to regulatory where quality doesn't get in the way of productivity.
Thought Process: Manufacturers, engineers, and others don't have the mindset or systemic way to document inputs, outputs, and design development activities.
Gentle hand or strict hindrance? Quality can enable or be an obstacle, but it's the right thing to do. Check documentation, make changes, and meet demand.
DiSC: If you have a hard time staying still, breathe and meditate for business development and personal growth. Strut industry knowledge to help companies.
How can medical device companies be successful in today's market?

Time: Don't rush or overlook anything. Plan for extra time and failures.
People: Invest in the right and enough people, equipment, and space.
Quality: Research and investigate suppliers. Make sure to have backups.
Links:
Emergency Use Authorization (EUA)
Greenlight Guru YouTube Channel
MedTech True Quality Stories Podcast
Memorable Quotes by Erica Loring:
"Since they are startups, a lot of them are very unique and new. They're coming into this thinking they are going to change the world, and they have these brilliant ideas and improvement for life."
"Help them, guide them with the decisions that they are making in how to run a quality management system. What regulatory pathways are they considering?"
"Quality can be seen as this kind of bottleneck sometimes to either launching products, getting products out the door, or daily function."
"It's the right thing to do because we actually are continuously improving and we are making sure we have a good product from beginning to the end."
---
ABOUT THE GLOBAL MEDICAL DEVICE PODCAST: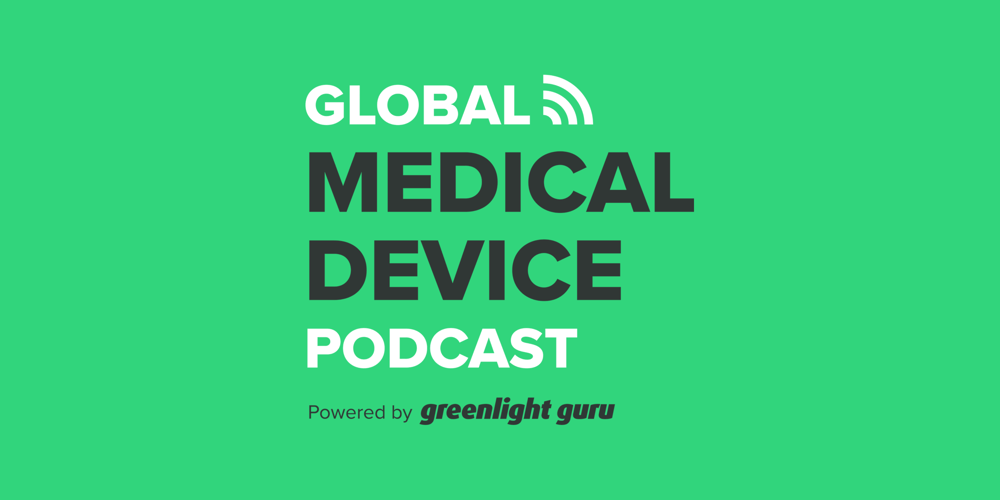 The Global Medical Device Podcast powered by Greenlight Guru is where today's brightest minds in the medical device industry go to get their most useful and actionable insider knowledge, direct from some of the world's leading medical device experts and companies.