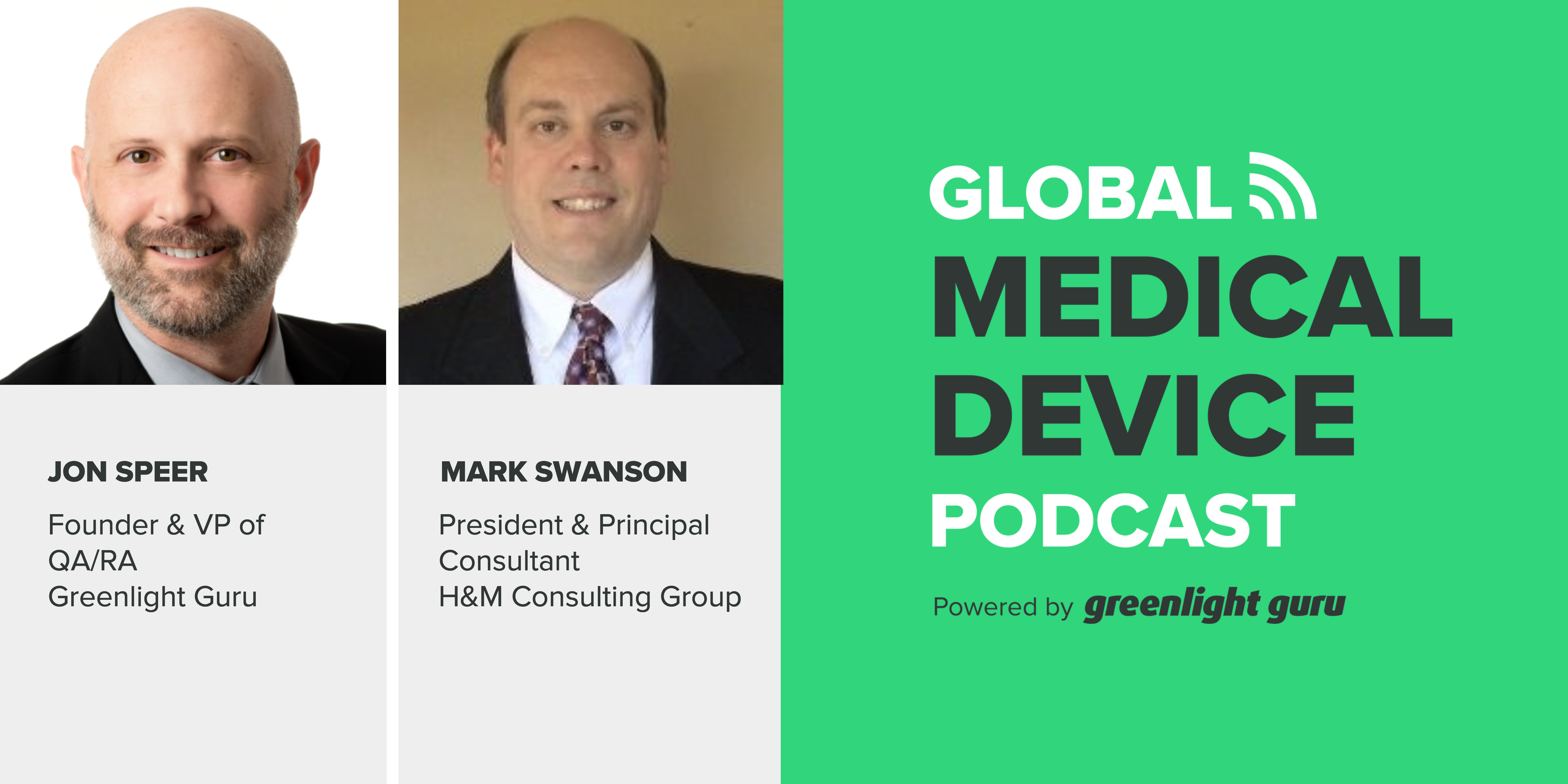 Did you know ISO 13485 has been revised and approved in 2016?
And is going to be published later this month.
The quality management standard we've all grown to know is now being updated, and we'll explain more on this episode of the Global Medical Device podcast.
Today we're joined by special guest, Mark Swanson. In addition to being a consultant for H&M Consulting Group, Mark has spent the last 4 years on the working group that wrote the new ISO 13485:2016.
He knows all the insider details, and in addition to this podcast we're doing a detailed webinar with Mark on the changes to ISO 13485:2016 and all the things you need to know it as the standard becomes live.
You can sign up for the free webinar here.
Listen Now:
Like this episode? Subscribe today on iTunes or SoundCloud.
Mark advises companies on quality management systems and business practices, and specifically he advises quality managers and other senior management in meeting industry standards and regulations for medical devices as well as general ISO management requirements. Be sure to check out Mark's consulting group here.
In this episode, Mark tells us the next steps to making the updated ISO 13485 an official published standard. It's important to have some solid info about the changes that are coming so people can get prepared and know the "why's" about everything it brings. It's been in the making for 4 years, so we're obviously expecting this to be the best yet.
Today you'll be learning the single biggest change that people need to know about the new ISO 13485, and why it's so important for global medical device companies to understand the topic of risk management as it applies to the updated standard.
When it comes to ISO 9001:2015, there are no conflict or competing requirements between the two standards. Both ISO 9001:2015 and ISO 13485:2016 have the right hooks to hang additional requirements off of or whatever is necessary within the regulated environment to continue being consistent. They've truly been consistent with what the true requirements are.
This new ISO 13485 is going to change the way medical device companies think and build products forever. We talk about controlling your processes, the things you need to know from a supplier control standpoint, its differences in structure, and what the timeline is for adoption.
Essentially, we tell you all the things you need to know before making the switch.
To get in touch with Mark, you can check out his website at hmcg.biz, feel free to shoot him an e-mail at mark@hmcg.biz, or give him a call at (763) 234-0727.
In just a few short weeks we're going to be hosting a webinar with Mark on Feb 9th, 2016 at 1:00pm EST, where we'll go further in depth on all the topics we're discussed today and the changes to ISO 13485 you need to be prepared for.
You can sign up for the free webinar using this link.
---