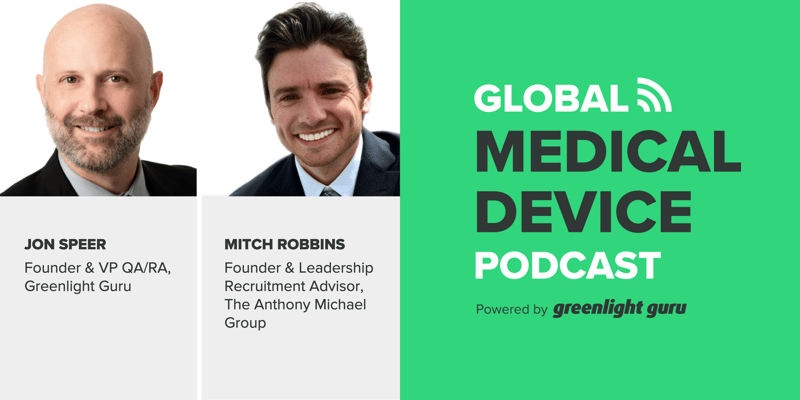 Quality Assurance and Regulatory Affairs (QA/RA) professionals need to keep their finger on the pulse of what's happening in the medical device industry to explore career opportunities.
Today's guest is Mitch Robbins is the founder and managing director of The Anthony Michael Group. As a recruiter, Mitch talks to QA/RA candidates every day and shares their most commonly asked questions.
LISTEN NOW:
Like this episode? Subscribe today on iTunes or Spotify.
Some of the highlights of the show include:
Top QA/RA candidate questions relate to salary, skill sets, and job satisfaction.

How does QA/RA professional's salary compare to other medical device professionals? Salary depends on demographics, profession, and other metrics.

Fundamental Factors: Location, scope of responsibility, co-workers, company culture, and type of technology are considered when making a career change.

Don't focus on money, job satisfaction is much more important than your salary.

Research Determines Risk: Is company's financial situation stable? What stage? Regulatory standpoint? Risk tolerance? Share rewards? Equity stake?

How can QA/RA professionals improve their visibility within an organization to achieve promotion or career move: Take risks, volunteer for projects, and overcome transition challenges.

Resources and Toolkits: Treat coworkers to coffee or lunch to discuss and shadow their quality and regulatory roles and responsibilities.

If you're happy, would you at least want to know about possible enhancements? When/if opportunity strikes, what would the next step in your career look like?
Links:
Regulatory Affairs Professionals Society (RAPS)
Career Tips for QA/RA Professionals in the Medical Device Industry with Mitch Robbins
MedTech True Quality Stories Podcast
Greenlight Guru True Quality Roadshow
Memorable Quotes by Mitch Robbins:
"If we can make these four or five fundamental factors work and line up with what your aspirations, interests, passion, and values are, we can make the money work."
"If you make a move with money being the primary reason, you're not going to be happy anyways."
"Analyze your personal and family situations. Bottom Line: What do we need to make to still have a similar lifestyle?"
"Surround yourself with people who can guide you and give you some questions to ask."
---
ABOUT THE GLOBAL MEDICAL DEVICE PODCAST: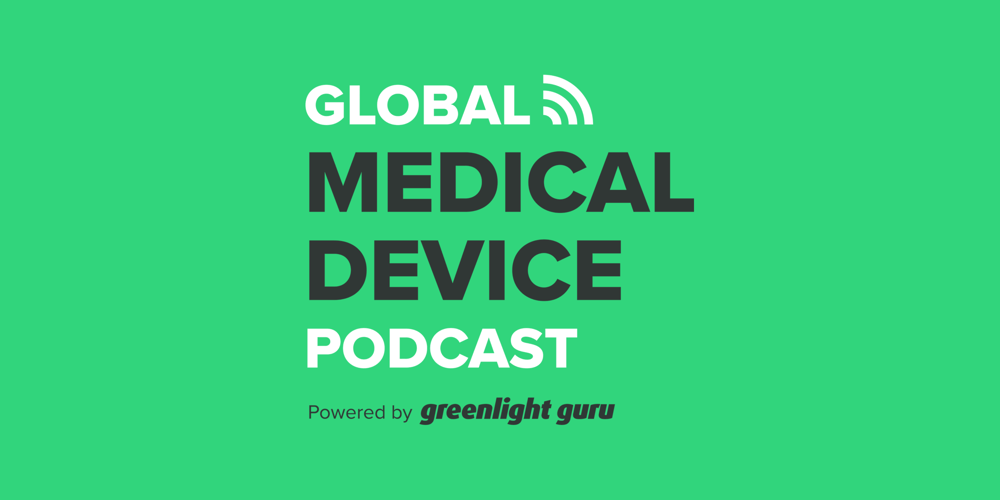 The Global Medical Device Podcast powered by Greenlight Guru is where today's brightest minds in the medical device industry go to get their most useful and actionable insider knowledge, direct from some of the world's leading medical device experts and companies.
Like this episode? Subscribe today on iTunes or SoundCloud.