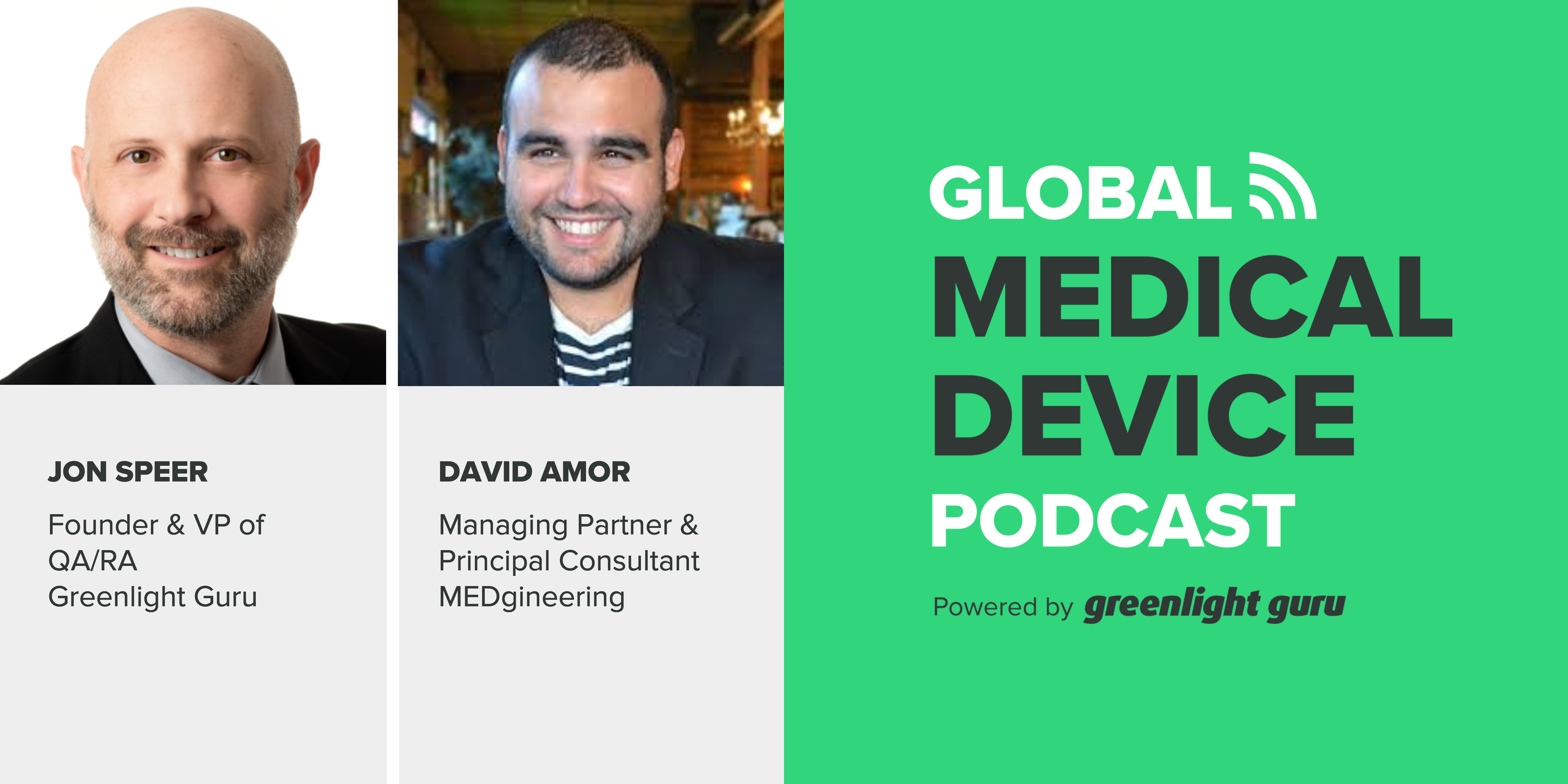 Today on the Global Medical Device Podcast we have a very interesting and highly debated topic for you around research vs. development for medical device companies.
We'll challenge some conventional wisdom on the subject and dig into when 'R' should end and 'D' begin.
Our guest on the show today is David Amor, a medtech/biotech consultant and mobile health entrepreneur. David is the founder of Medgineering, a consultancy specializing in implementing new quality systems, design control processes, and risk management for both startups and larger companies.
Recently David also launched QuickConsult, an online consulting platform that pairs up medtech experts with startups or large companies. The online consulting model allows clients to work with the consultants of their choice who will help them understand their specific quality and regulatory needs.
Listen Now:
Like this episode? Subscribe today on iTunes or SoundCloud.
The subject of today's episode is loosely based on a well written and thoughtful article David authored a few months back titled, "When does the 'R' end and the 'D' begin for medical device companies?"
Jon and David touch upon a lot of the points in that post (which I encourage you to go read after listening to today's episode) and really dig into why the conventional wisdom regarding 'R' and 'D' in medical device product development is often wrong.
Specifically, today Jon and David get into:
Why should you start design controls early in development?
Are your thoughts about research wrong?
Will doing design controls early slow you down?
When do design controls ACTUALLY start?
How to view design controls as more than a paperwork heavy process.
The shift in traditional R&D roles.
What outcomes you should be focused on BEFORE research.
Since you're still with me and have read this far I know you're going to love what I have for you next…
Jon and David are hosting a free, two-part webinar series titled, "Medical Device Design Controls: What Device Makers Need to Know" on April 12th and 26th 2016. You can sign up for the webinars here.
Be sure to sign up now because seats are limited.
And if there's anything we've learn from our past webinars, it is that they fill up fast due to the high quality of information we give away to you completely free.
(However, if you don't get one of the seats for the live webinar, all those that register will still receive a copy of the recording and slides after.)
Resources Mentioned on Today's Show:
FDA Design Control Guidance Document
---
---
About The Global Medical Device Podcast:


The Global Medical Device Podcast powered by Greenlight Guru is where today's brightest minds in the medical device industry go to get their most useful and actionable insider knowledge, direct from some of the world's leading medical device experts and companies.
Like this episode? Subscribe today on iTunes or SoundCloud.
---