In this modern digital world, did you know that most medical devices are not connected to the Internet? That will soon change though, thanks to the emergence of software as a medical device.
In this episode of the Global Medical Device Podcast is a special live recording from The Greenlight Guru True Quality Roadshow in San Jose, California and is moderated by Tom Rish, Medical Device Guru at Greenlight Guru. Chris DuPont, CEO of Galen Data, joins Tom as his guest to discuss with live viewers and podcast listeners the design control and development process for software as a medical device (SaMD).
LISTEN NOW:
Like this episode? Subscribe today on iTunes or Spotify.
Some highlights of this episode include:
Galen Data's Goal: Configurable, scalable, FDA-compliant software platform that easily and cost-effectively connects medical devices to an FDA-compliant Cloud.

Check Engine Equivalent: Galen Data's facilitating staging platform for predictive analytics data and early integration into electronic medical record (EMR).

Input vs. Output: Design and risk controls for mechanical/hardware or software as a medical device are the same.

Design Control and Development Process: List requirements, build prototypes, and test design. Options include waterfall, agile, scrum, or sprint methods.

What's the difference between verification and validation testing? Verifying a spec is easy, validating it is difficult due to user requirements and actual use.

Regulatory Pathway: Documents and prototypes allow software design engineers to use tools that help produce objective evidence and make a better product.

Design History File (DHF) and Standard Operating Procedure (SOP): Document what you do, and do what you document. Follow your procedures.

SaMD Risk Analysis: Classification (I, II, and III) and categorization of objects and components as low, medium, and high software risks.
Links:
Global Medical - Importance of Software Requirements
Software as a Medical Device (SaMD)
The Ultimate Guide To Design Controls for Medical Device Companies (waterfall method)
MedTech True Quality Stories Podcast
Greenlight Guru True Quality Roadshow
Greenlight Guru YouTube Channel
Memorable Quotes by Chris DuPont:
"Most medical devices today are not connected to the Internet."
"What's difficult about software is it's malleable. It can change over time."
"Where we make mistakes is when we miss requirements."
"As engineers, we like to build the biggest and coolest thing. But you have to consider the regulatory pathway."
---
ABOUT THE GLOBAL MEDICAL DEVICE PODCAST: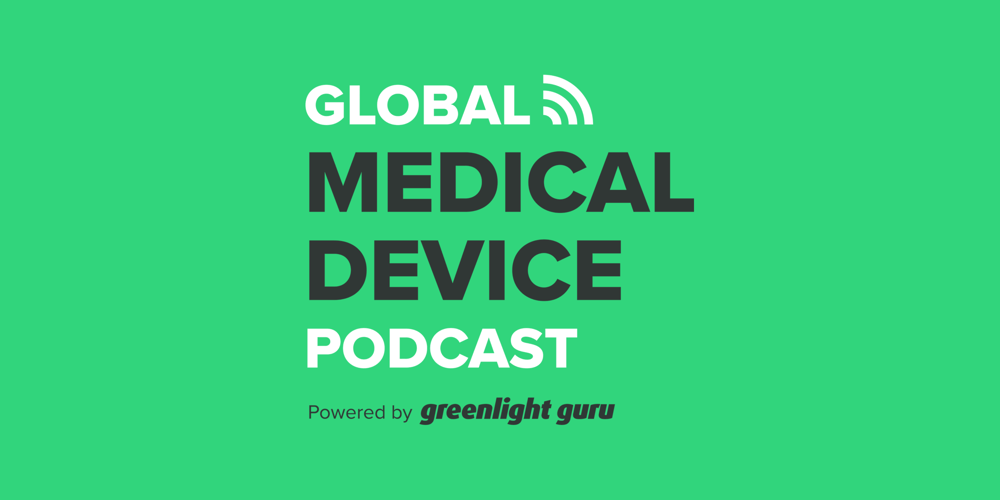 The Global Medical Device Podcast powered by Greenlight Guru is where today's brightest minds in the medical device industry go to get their most useful and actionable insider knowledge, direct from some of the world's leading medical device experts and companies.