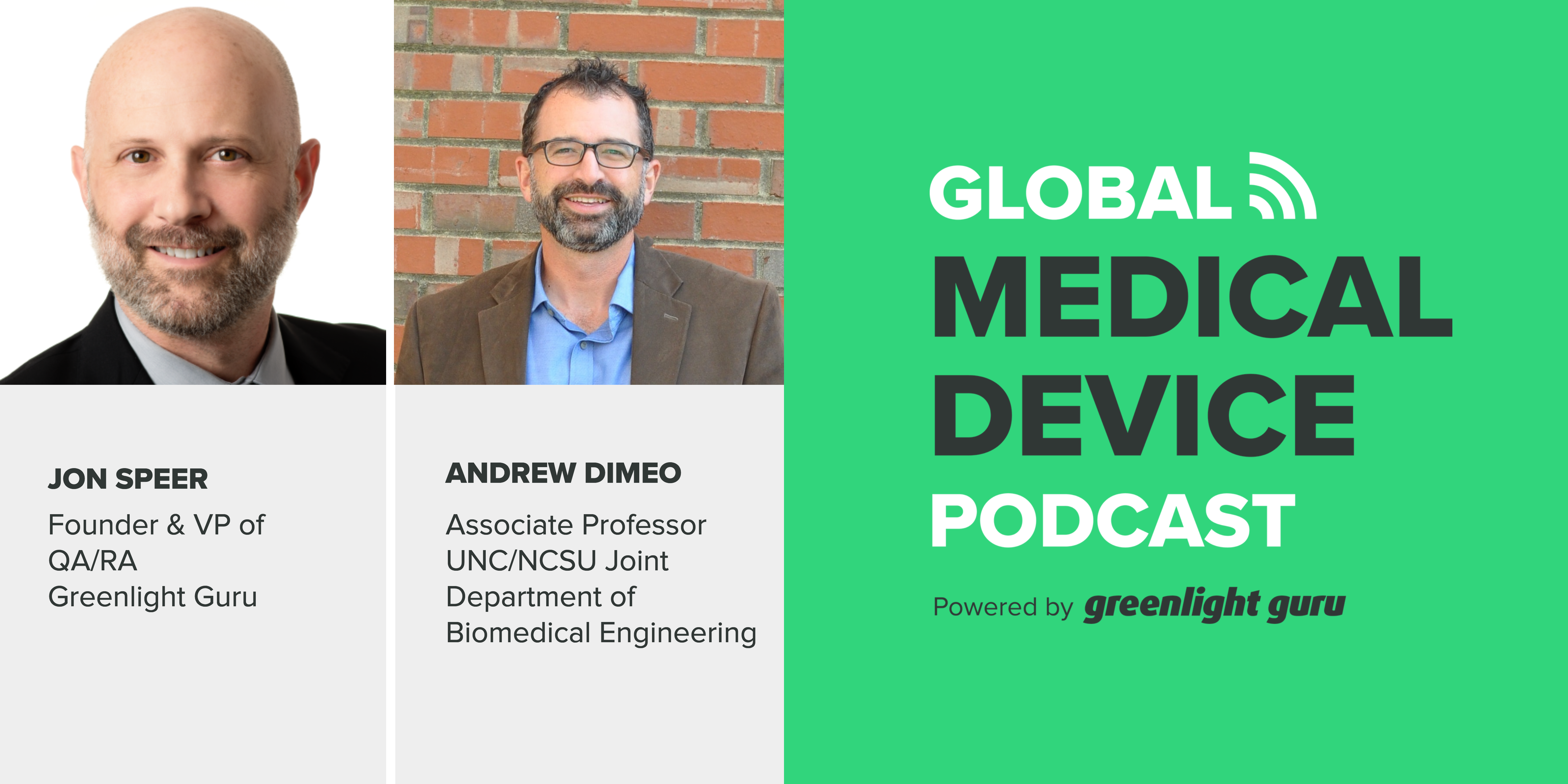 Students offer hope for our future. They will be developing products that can save our lives, or at least improve our quality of life. We need to give them as much guidance and advice as possible.
On today's episode, we have Associate Professor Andrew DiMeo, who shares his mission and what he is trying to do with the biomedical program at the University of North Carolina and North Carolina State University.
Listen Now:
Like this episode? Subscribe today on iTunes or SoundCloud.
Some of the highlights of the show include:
● Andrew's biomedical product development course is based on quality and regulatory.
● It is possible to be creative and innovative in a restrictive regulated environment, like biomedical engineering.
● Some people believe regulations/controls and the status quo prevent them from getting things done.
● The reasons why controls and regulations are necessary.
● How to prepare biomedical engineers entering the workforce.
● Andrew teaches students by using a real-life medical system.
● Regulations should be kept simple to avoid being too restrictive.
● Andrew describes a siloed world where collaboration is key.
Links:
Quotes by Andrew:
"The biomedical engineers are almost like glue. They wear so many different hats."
"I'm going to show you how you can be innovative and creative within a regulated environment."
"I can't tell you how blessed we feel to have the generosity of Greenlight to give the students the opportunity to work in a real enterprise software system."
---
ABOUT THE GLOBAL MEDICAL DEVICE PODCAST: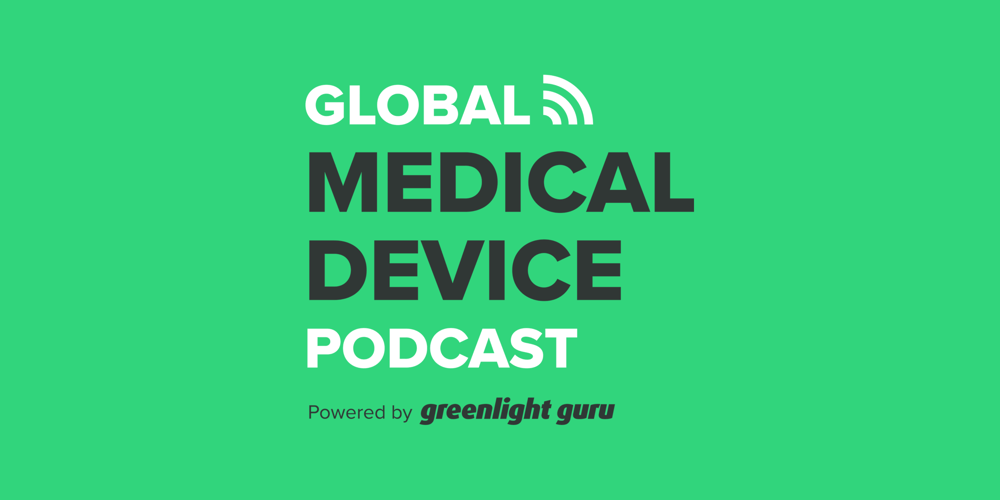 The Global Medical Device Podcast powered by Greenlight Guru is where today's brightest minds in the medical device industry go to get their most useful and actionable insider knowledge, direct from some of the world's leading medical device experts and companies.
Like this episode? Subscribe today on iTunes or SoundCloud.