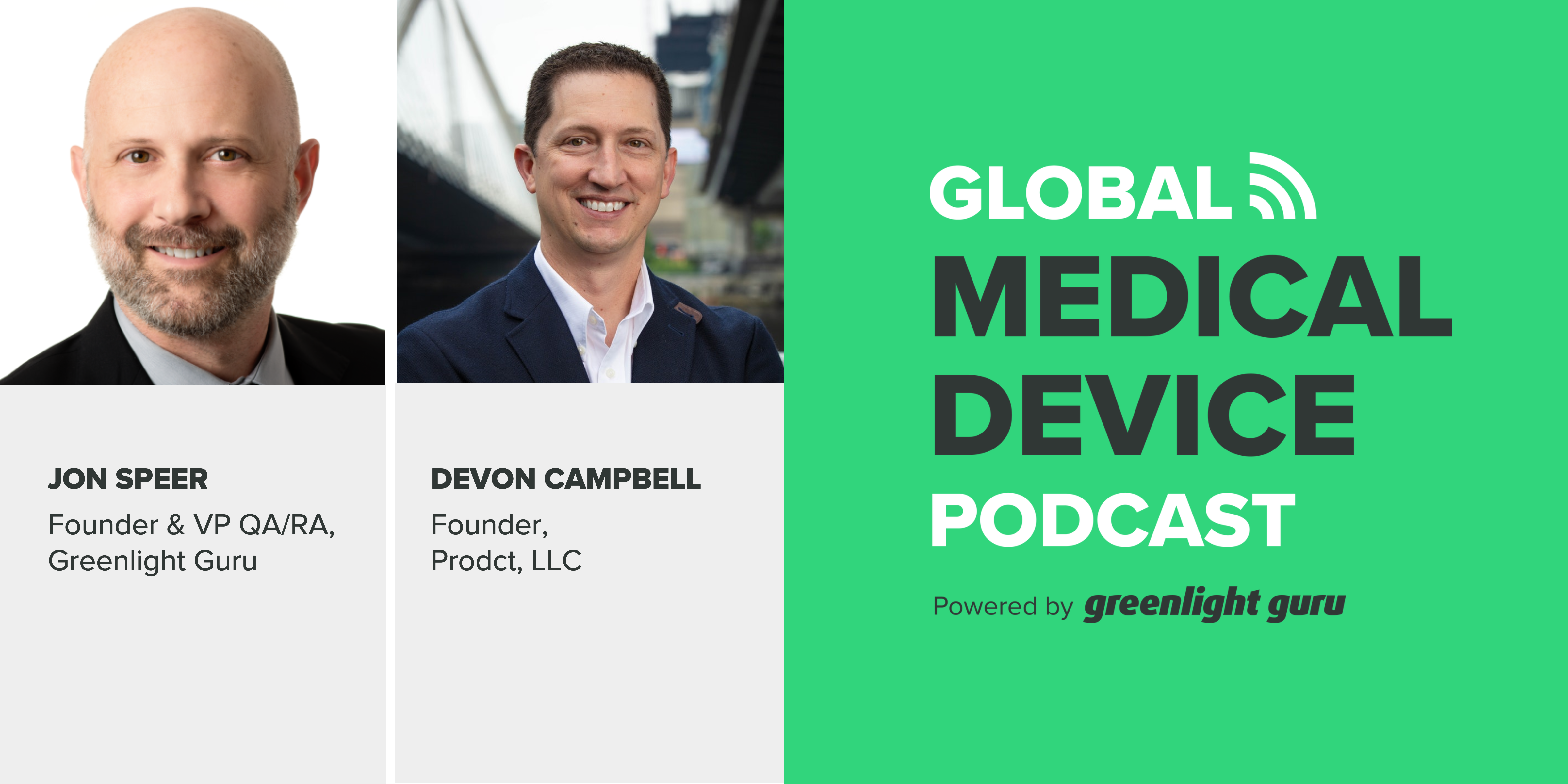 Which medical technology, product, or device are you actively focused on bringing to market that will positively impact and improve the quality of life? What are the obstacles and challenges you can expect to experience? How will you overcome those?
Today's guest is Devon Campbell, founder of Prodct, LLC, who joins Jon Speer to discuss the value equation for MedTech companies to elevate and escalate quality and improve value.
LISTEN NOW:
Like this episode? Subscribe today on iTunes or SoundCloud.
Some highlights of this episode include:
Data Process: Sooner than later, think through the deployment and infrastructure for a company's quality management system (QMS) to generate quality data.
Quality Strategy Mindset: Learn to appreciate, understand, and demonstrate the value and purpose of quality data.
Due Diligence: Multiple reasons exist for MedTech companies getting their product or process into the hands of users sooner and serve as revenue source.
Deliver not just data, but extensive confidence in that data and in a way that end users and stakeholders value and trust, as well as reduce risk.
Quality data is not a one-time occurance. Reproduce and repeat data consistently for process validation and scalability.
How does QMS strategy inform and offer value? Provides ability to articulate and appreciate quality by knowing where you are and want to be with your company.
Elements to consider for a value equation include technology, quality infrastructure, go-to-market regulatory strategies, and data integrity.
Links:
Global Medical Podcast, Episode 114: When to Start QMS
Global Medical Podcast, Episode 116: Right-sizing your QMS
MedTech True Quality Stories, Episode 6: Creating a Culture of Quality at Your MedTech Company
MedTech True Quality Stories Podcast
Greenlight Guru True Quality Roadshow
Memorable Quotes by Devon Campbell:
"When you tackle it too late, it ends up costing the organization more in time and resources and money to be able to put the right safeguards in place."
"There might be multiple reasons why a MedTech company or therapeutic company might want to get their product into the hands of users sooner."
"You're delivering, not just data, but extensive confidence in that data."
"Data integrity is King."
---
ABOUT THE GLOBAL MEDICAL DEVICE PODCAST: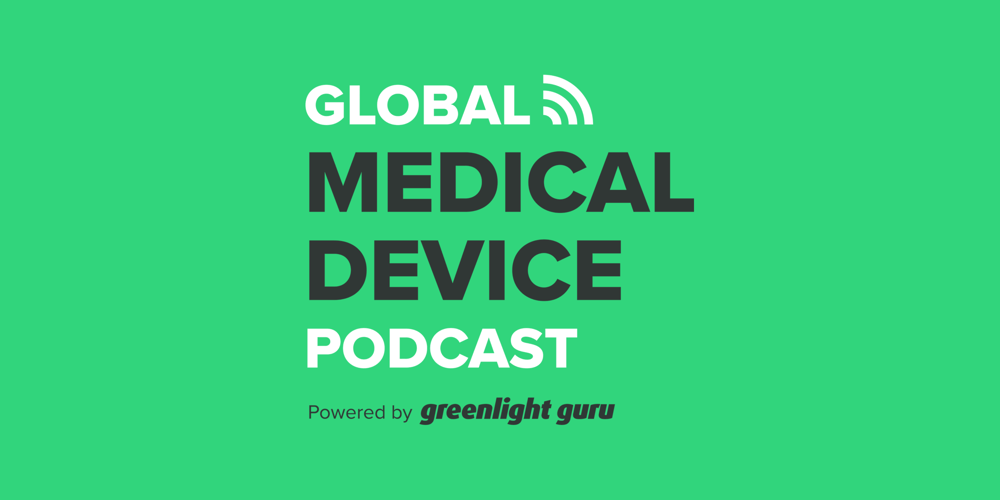 The Global Medical Device Podcast powered by Greenlight Guru is where today's brightest minds in the medical device industry go to get their most useful and actionable insider knowledge, direct from some of the world's leading medical device experts and companies.