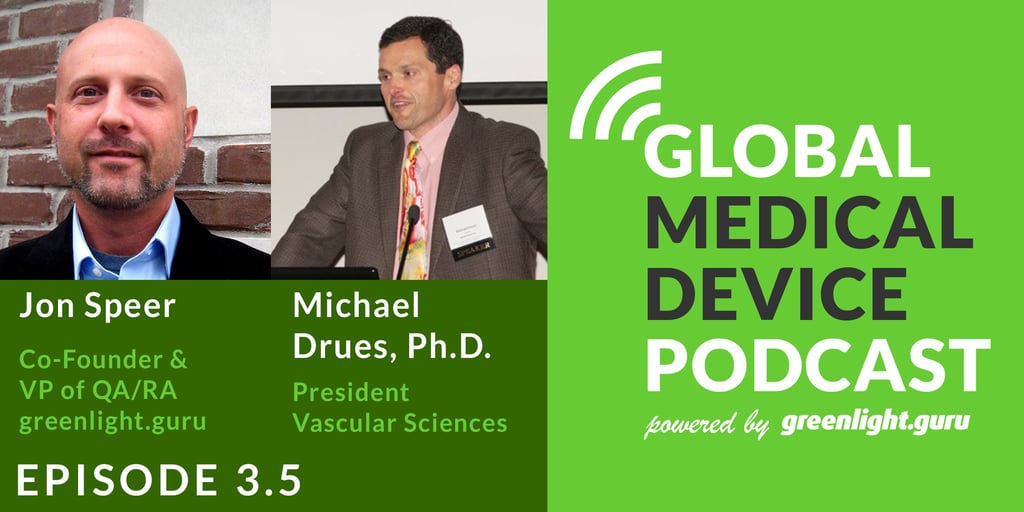 Medical device design reviews - are more or less better?
What about independent reviews? Are they necessary? How do you get one done?
These are a few of the topics we touched upon in episode 3 of the Global Medical Device Podcast, How To Improve Your Medical Device Design Reviews.
And they seem to have struck a nerve.
That's why today, we're excited to release our first bonus episode, 3.5, so that we could expand upon these topics for you.
One area deals with getting those independent reviews of your product done and the other concerns comments about slowing down during the product development process.
Jon Speer and Michael Drues Ph.D. felt they owed it to you to explore these topics on a deeper level in this bonus episode of the Global Medical Device Podcast.
LISTEN NOW:
Like this episode? Subscribe today on iTunes or SoundCloud.
As we said, Medical Device Design Reviews are critical steps within your design and development process.
If you're a startup strapped for cash it may be difficult to have an independent review done. Getting that review can be challenging, but it still needs to be part of the process.
One way to do so may be to have somebody who is part of a medical device incubator/accelerator that shares the same physical space as you assist in doing the review.
Although it's easy to say, but sometimes hard to do, medical device design reviews need to be a part of your planning.
The second thing we wanted to further explore is Jon's comment about slowing down during the product development process.
That can be difficult when you are dealing with expectations from senior management or investors.
Jon clarifies that his intent is to say, be more deliberate. Don't be in such a hurry to get to the next milestone.
Start with a project mission and keep the end goal in mind. Follow the structured process so that you can find problems early and often and correct them.
Eighty percent of medical device companies have fewer than eighty employees. Depending on the nature of your failure, if your product fails, then your company fails, so it's better to find problems sooner with a deliberate approach.
Now grab some pen and paper because you're going to want to take some notes in this 18 minute bonus episode where Jon & Mike really dive deep on a topic they brought back by your popular demand.
---
About Our Guests:
Michael Drues, Ph.D., is a prolific speaker and consultant to the medical device industry as well as being the President of Vascular Sciences.
Jon Speer is co-founder and resident "Guru" at greenlight.guru, making waves with his innovative approach to QMS software being built exclusively for the medical device community.
---
About the Global Medical Device Podcast: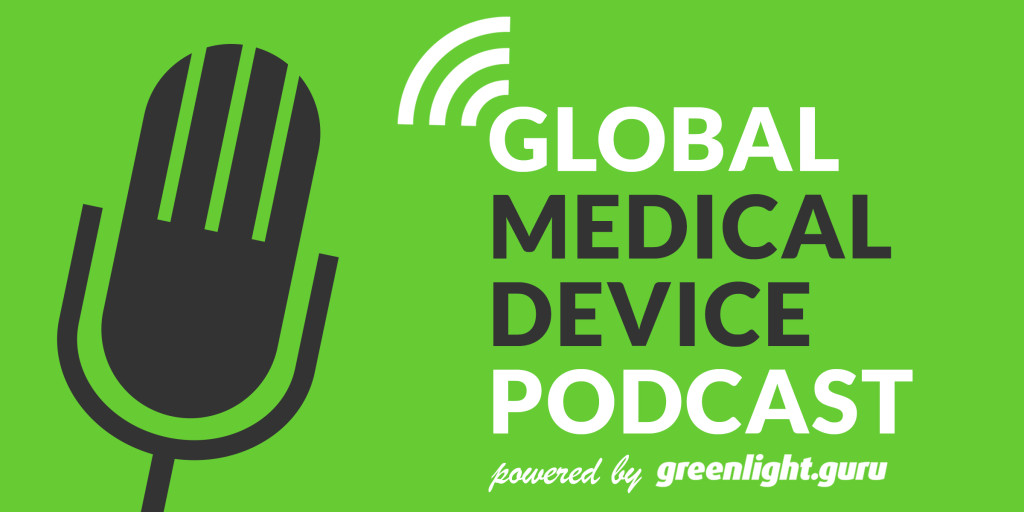 The Global Medical Device Podcast powered by greenlight.guru is where today's brightest minds in the medical device industry go to get their most useful and actionable insider knowledge, direct from some of the world's leading medical device experts and companies.
Like this episode? Subscribe today on iTunes or SoundCloud.
---

---