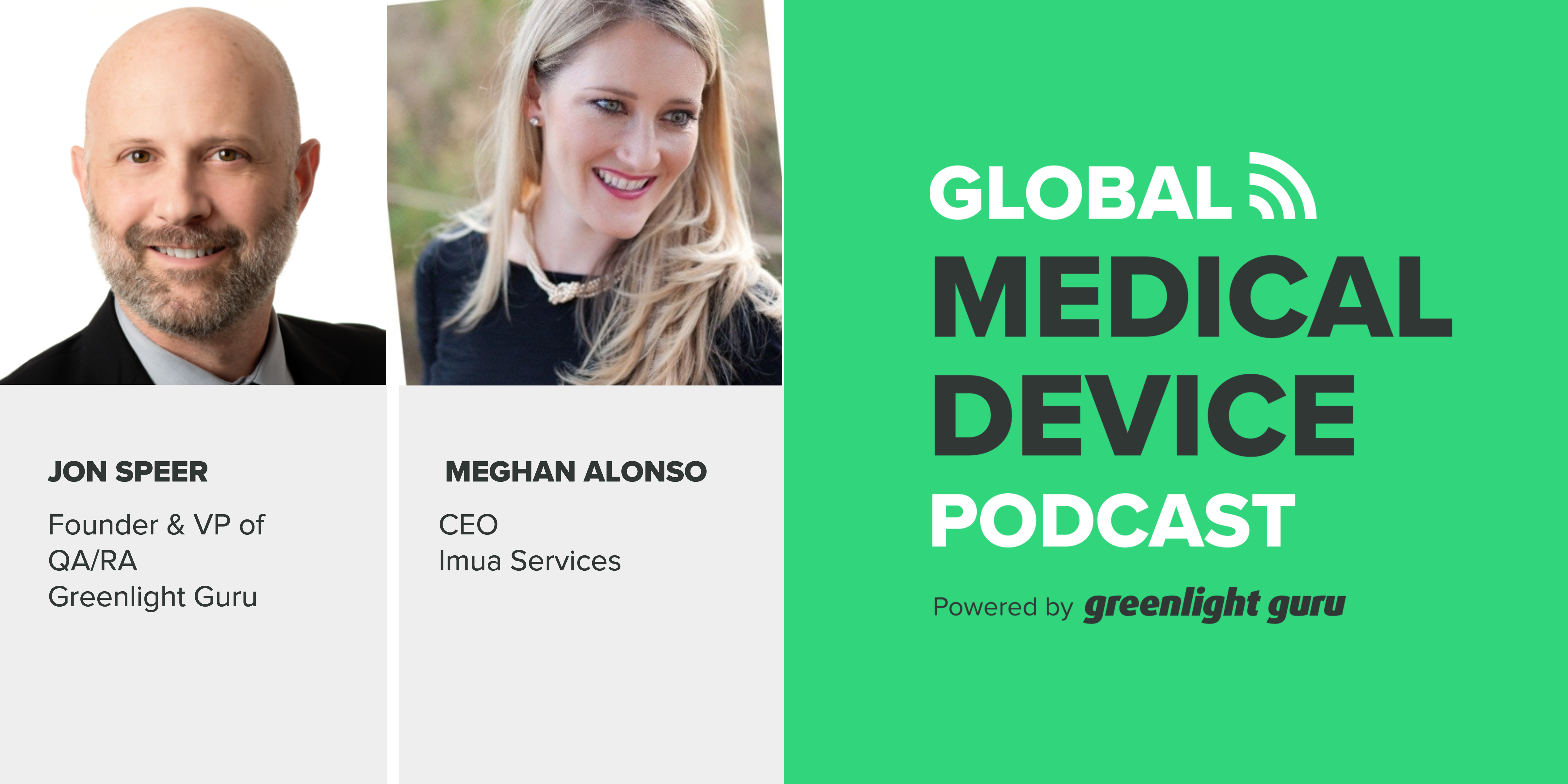 Getting started in the medical product development process can be a huge undertaking.
You might have an excellent idea, but maybe you're unsure about where to start.
Whether you're just beginning to research, you're starting to look for development partners, or you're almost ready to start the manufacturing phase, having someone on your side who can advise you every step of the way is essential.
Today we are talking to Meghan Alonso, the CEO of Imua Services, a company devoted to medical device product development firm, and host of the Inspired by Imua podcast.
Listen Now:
Like this episode? Subscribe today on iTunes or SoundCloud.

Meghan has a varied background in the medical field. She started out working with injured athletes during the time that she coached gymnastics. She began working at a general orthopedic rehabilitation clinic, and from there, she says she fell in love with medical devices and the impact that they were having on her patients.
Since 2012, she's been helping companies with their innovations. Meghan earned her B.S. from Texas A&M University and her M.Ed. from University of Houston, and she's currently pursuing her MBA at Auburn University.
On today's podcast, Meghan will talk about:
Some of the "rough waves" that are common during the development process, including tight budgets and a lack of organization.

Tips on how companies can choose development partners.

Her podcast, Inspired by Imua, takes a three-pronged approach to helping those who are designing medical devices. She speaks to industry experts, companies who have already designed devices, and patients whose lives have been changed.

The types of services that Imua Services provides, which include one-on-one meetings with clients to guide them through the product development process. Imua can help a company formulate a slide deck, write up a regulatory plan, design the manufacturing processes, reduce their costs and identify the strategies and logistics that will go into sales.

And last, something special for the Global Medical Devices listening audience: a guide to the most common wipeouts in medical product development.
Additional Links and Resources:
---
About The Global Medical Device Podcast:


The Global Medical Device Podcast powered by Greenlight Guru is where today's brightest minds in the medical device industry go to get their most useful and actionable insider knowledge, direct from some of the world's leading medical device experts and companies.
Like this episode? Subscribe today on iTunes or SoundCloud.
---