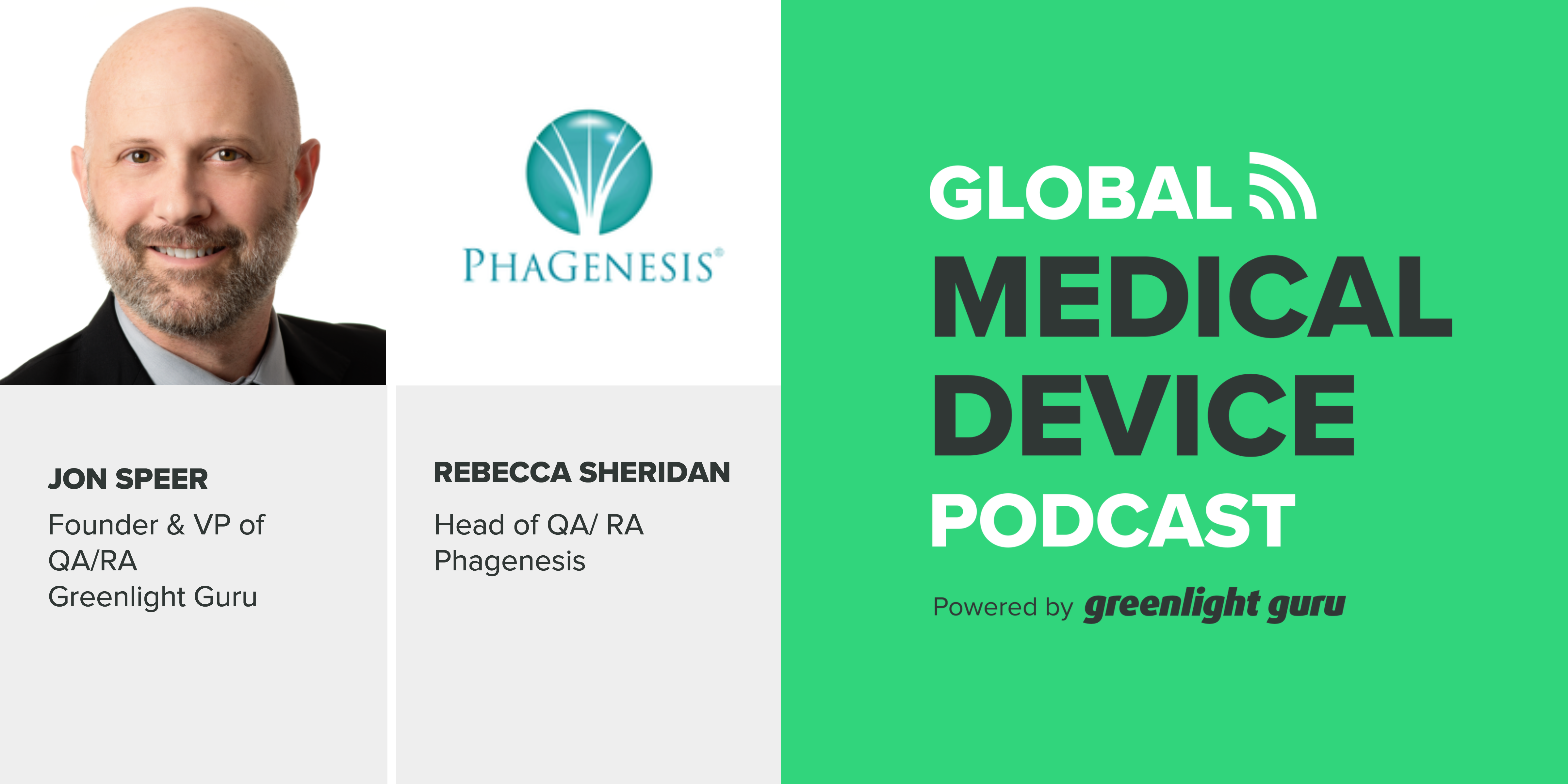 What if regulatory affairs were not only viewed as a necessary burden, but actually help a medical device company? Our guest today thinks that is exactly the case.
Phagenesis, a greenlight.guru customer, is a new type of medical device startup company with a fascinating story. Their products are transforming the lives of people with dysphagia by restoring neurological control of swallowing. Nestlé recently struck a deal to acquire Phagenesis as reported by The WSJ.
Listen Now:
Like this episode? Subscribe today on iTunes or SoundCloud.
Today Jon is talking with Rebecca Sheridan, Head of Quality Assurance and Regulatory Affairs at Phagenesis. Join us as Rebecca shares more about her background, the Phagenesis story and the role of regulatory affairs in the medical device industry.
Some of the topics discussed today include:
Rebecca's professional background
Differences between large and small medical device companies and joining Phagenesis
Involving the whole team in regulatory affairs to make it work for everyone
Using greenlight.guru as a tool at Phagenesis
Advice for medical device startups
Overview of Phagenesis and dysphagia treatments
Additional Links:
Nestlé Strikes Deal to Acquire Dysphagia Treatment Device Maker Phagenesis
Quotes by Rebecca:
"Do things right the first time, otherwise it will come back and get you."
"Always focus on your customer's needs, even when it's a quality management system process."
"Don't be afraid of regulators, they are there to help and guide us."
"When you have an easy to use tool, you get easy acceptance."
---
About The Global Medical Device Podcast:


The Global Medical Device Podcast powered by Greenlight Guru is where today's brightest minds in the medical device industry go to get their most useful and actionable insider knowledge, direct from some of the world's leading medical device experts and companies.
Like this episode? Subscribe today on iTunes or SoundCloud.