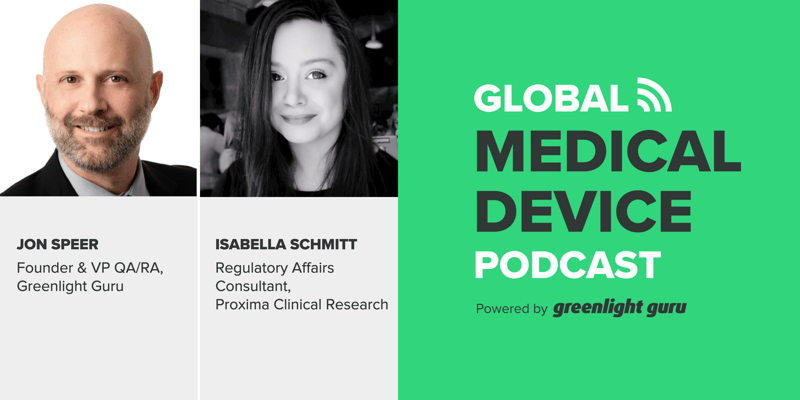 Do you have a regulatory strategy to help your company prepare for the new European Medical Device Regulation (EU MDR)? With the May 2020 deadline right around the corner, a main area of focus for medical device companies will be transitioning to the new European regulation.
Today's guest is Isabella Schmitt, regulatory affairs consultant with Proxima Clinical Research. Isabella joins Jon Speer in this episode to share what listeners need to do to prepare for EU MDR, despite the recently announced two-year delay of EUDAMED.
LISTEN NOW:
Like this episode? Subscribe today on iTunes or Spotify.
Some of the highlights of the show include:
Why EU MDR? Effort to address uproar over ruptured implant devices with unknown materials that made some patients sick.
What is EU MDR? The purpose is increased focus on safety and the entire lifecycle approach, not only pre-market approval (PMA).
Compliant Equivalency: Isabella describes biological and technological factors, as well as data and test requirements for clinical use and support.
Preparation - First Step: Assess general safety and performance requirements (GSPRs) via gap analysis of existing, needed, and publicly available data.
Startup vs. Established Products/Companies: Understand compliance of GSPRs, intended use, description of device, standard of care, and alternative options.
EUDAMED: Medical database with access to and reporting of clinical investigation information, post-market surveillance, universal device identifiers (UDIs).
Links:
European Medical Device Regulation (EU MDR)
EU Medical Device Directives (MDD)
EU MDR General safety and performance requirements (GSPRs)
MedTech True Quality Stories Podcast
Greenlight Guru True Quality Roadshow
Memorable Quotes from this episode:
"To establish any type of equivalency, you have to have a contract in place with those manufacturers that have equivalent devices to yours." Isabella Schmitt
"You'll want to do a gap analysis of the data that you need to be compliant...what you currently have...and what's publicly available." Isabella Schmitt
"It's been difficult for people (and companies) to understand what they're supposed to do moving forward." Isabella Schmitt
"This seems to be a huge step towards global harmonization. I know there's a little pain and suffering that we're all going to have to go through to get there." Jon Speer
---
ABOUT THE GLOBAL MEDICAL DEVICE PODCAST: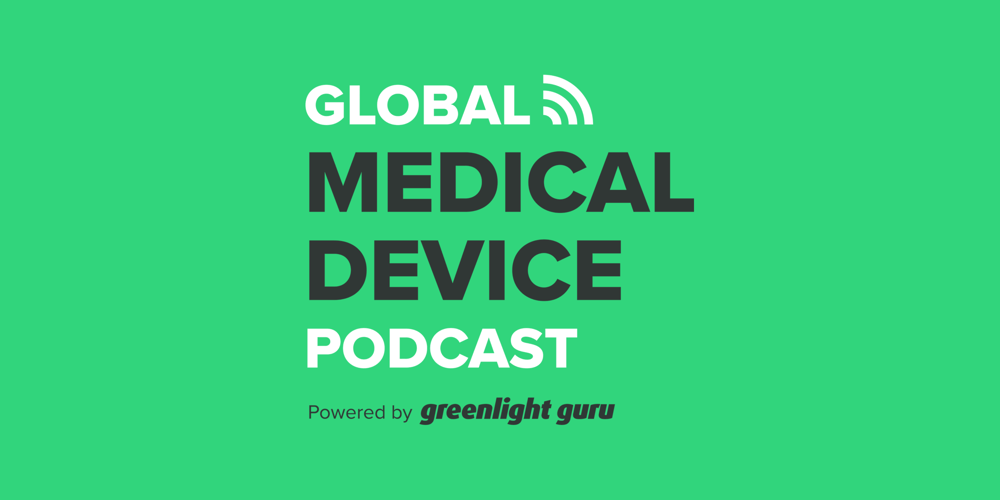 The Global Medical Device Podcast powered by Greenlight Guru is where today's brightest minds in the medical device industry go to get their most useful and actionable insider knowledge, direct from some of the world's leading medical device experts and companies.