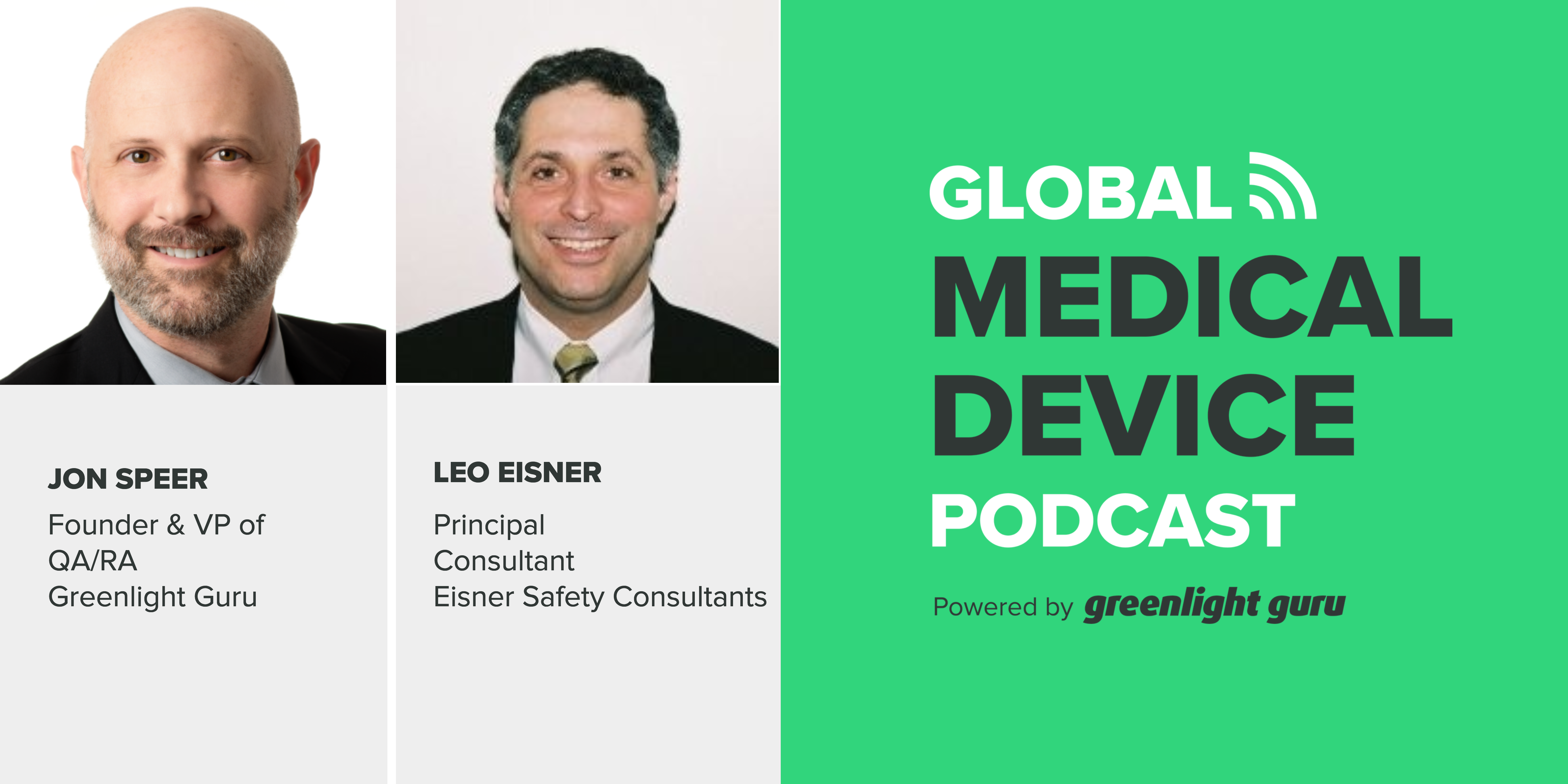 Standards are absolutely critical when you are developing a medical device.
You need to understand why these standards are important when developing your product for your regulatory submission. You need to know what they are and understanding how to incorporate them as part of your design and development process at the beginning rather at the end.
Listen Now:
Like this episode? Subscribe today on iTunes or SoundCloud.
Today's guest Leo Eisner from Eisner Safety Consultants is a leading expert in medical device safety standards. He even has built a database to help you navigate the process. I encourage you to take a look.
"The standards are rigorous and it's for good reason." - Leo Eisner
Leo has over thirty years of experience in product safety and is a leading speaker and author when it comes to medical device safety. He knows quality systems, knows how to audit and test. He has recently released the "Standards Reconnaissance Database" so that medical companies can leverage his expertise.
"Your indications for intended use [of your device] are directly impacted by the markets where you plan for your product to be used." -Jon Speer
Today Leo & Jon discuss:
How Leo's career in standards began
Why standards are important
Why should I care about standards regarding my medical device
Standard IEC-60601
Standards Reconnaissance Database
Benefits of standards
Updates to standards
Classifying your product, drafting a test plan, checking against standards
"The most important reason you should care about standards is because of your regulatory submissions and your design process." - Leo Eisner
Leo's best recommendation when it comes to standards is to know your product well enough to know what standards apply early in the development process - from there you'll know how much preparation and testing it will take.
To get in touch with Leo please be sure to check out his website at Eisner Safety Consultants or feel free to shoot him an email at Leo at EisnerSafety dot com.
---
About The Global Medical Device Podcast:


The Global Medical Device Podcast powered by Greenlight Guru is where today's brightest minds in the medical device industry go to get their most useful and actionable insider knowledge, direct from some of the world's leading medical device experts and companies.
Like this episode? Subscribe today on iTunes or SoundCloud.
---