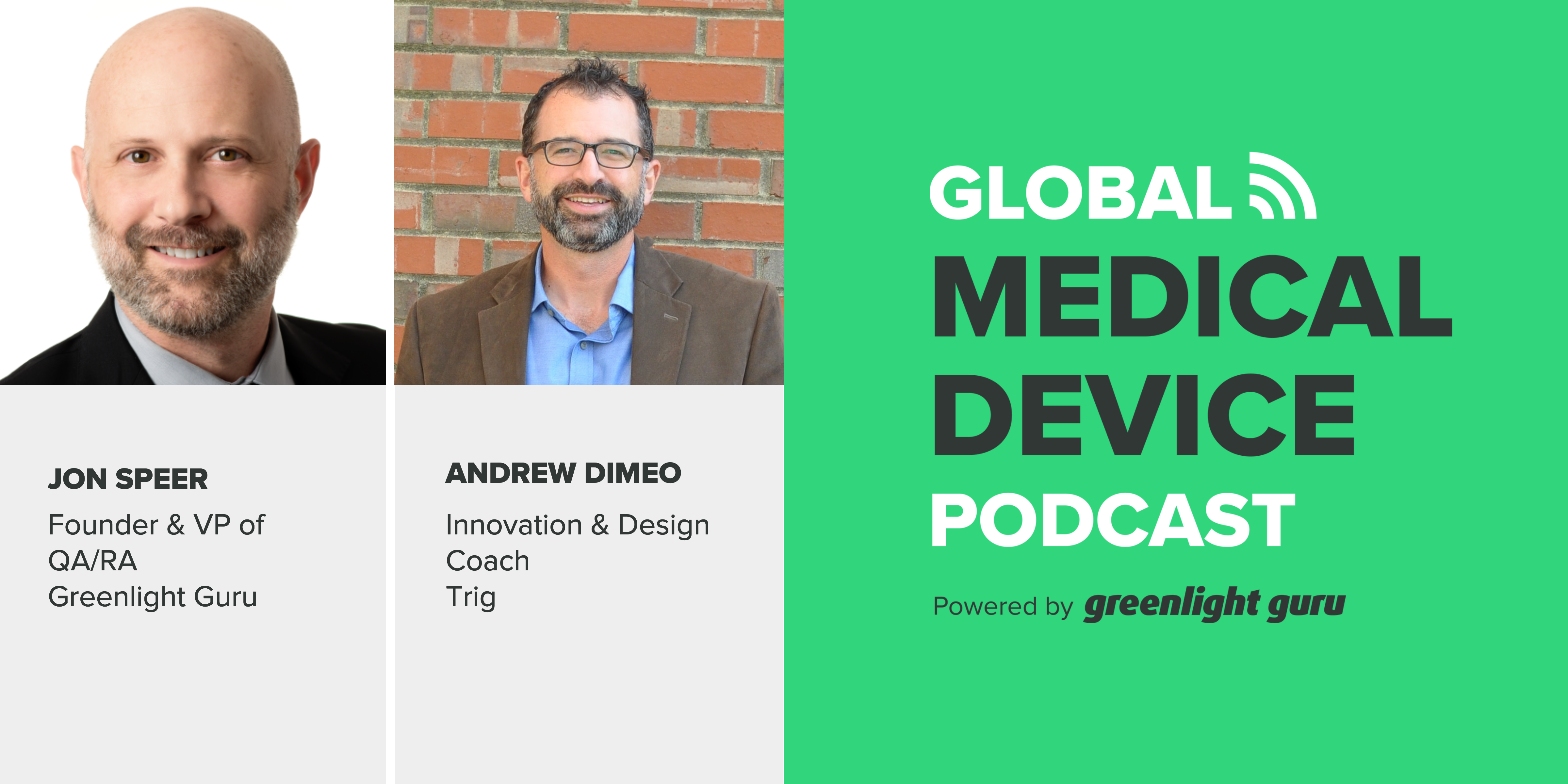 As a medical device professional, do you know about Design History File Ready Ideation (DHFRI)?
It's an innovative and creative approach to product development. In this episode, Andrew DiMeo, Innovation and Design Coach at Trig, joins the show to discuss the reasons why he created DHFRI and its benefits for medical device companies.
Listen Now:
Like this episode? Subscribe today on iTunes or Spotify.
Some highlights of this episode include:
Andrew's definition of DHFRI is holistic view of medical device development through collaboration across multiple functions.
DHFRI uses four Canvas tools to gather and brainstorm ideas:

Diligence Dashboard: Business risks of medical device development.
Waterfall Method: Supports iteration over time for product development.
Human Factors Engineering/Prototyping: Encourages formative work that needs to be done to reduce risk within product being built.
Risks and Hazards: Identifying and listing potential problems.

Creativity and regulations can coexist; startups and established companies should immediately implement design controls.
Design for Commercialization: Andrew's industrial designer skillset and mindset produces understanding of manufacturing to meet clinical needs.
FDA's openness has increased regarding creative regulatory, not constraints related to medical device classifications and pathways.
Links:
Design History File Ready Ideation: A Guidebook for Medical Innovators
The Business Model Canvas from Alex Osterwalder
Episode 61: Helping to Prepare Biomedical Engineers Entering the Workforce
The Ultimate Guide To Design Controls for Medical Device Companies (waterfall method)
FDA Design Control Guidance for Medical Device Manufacturers
MedTech True Quality Stories Podcast
Greenlight Guru True Quality Roadshow
Memorable quotes by Andrew DiMeo:
"The genius behind 'The Business Model Canvas' was the segmentation of the thought process around looking at business models in a new way."
"Human factors...helps you encourage, go, and do that formative work that you need to do to reduce risk within the product that you're building."
"The ability to be creative within a regulated environment is just uber important. They seem like they can't coexist."
"We need quality systems, and we need creativity. The health and wellness of our nation really does depend on new, creative, innovative solutions."
---
ABOUT THE GLOBAL MEDICAL DEVICE PODCAST: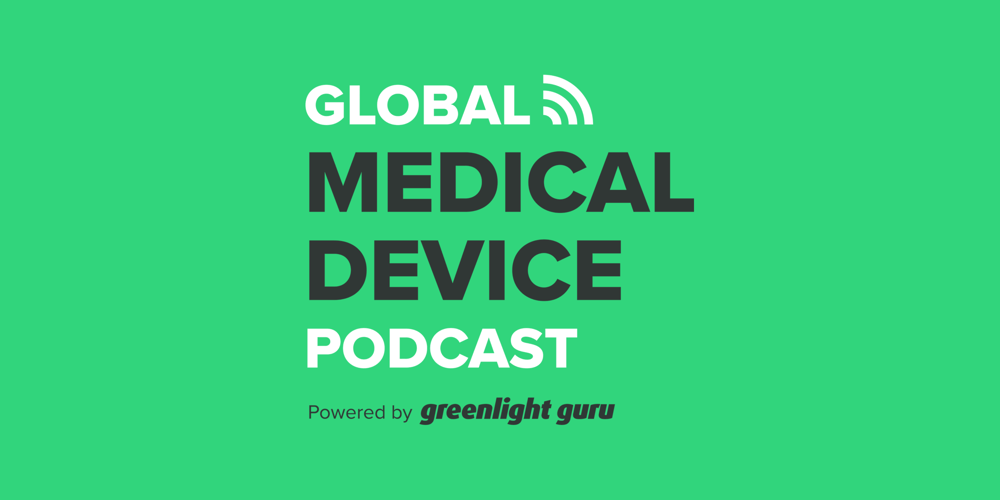 The Global Medical Device Podcast powered by Greenlight Guru is where today's brightest minds in the medical device industry go to get their most useful and actionable insider knowledge, direct from some of the world's leading medical device experts and companies.