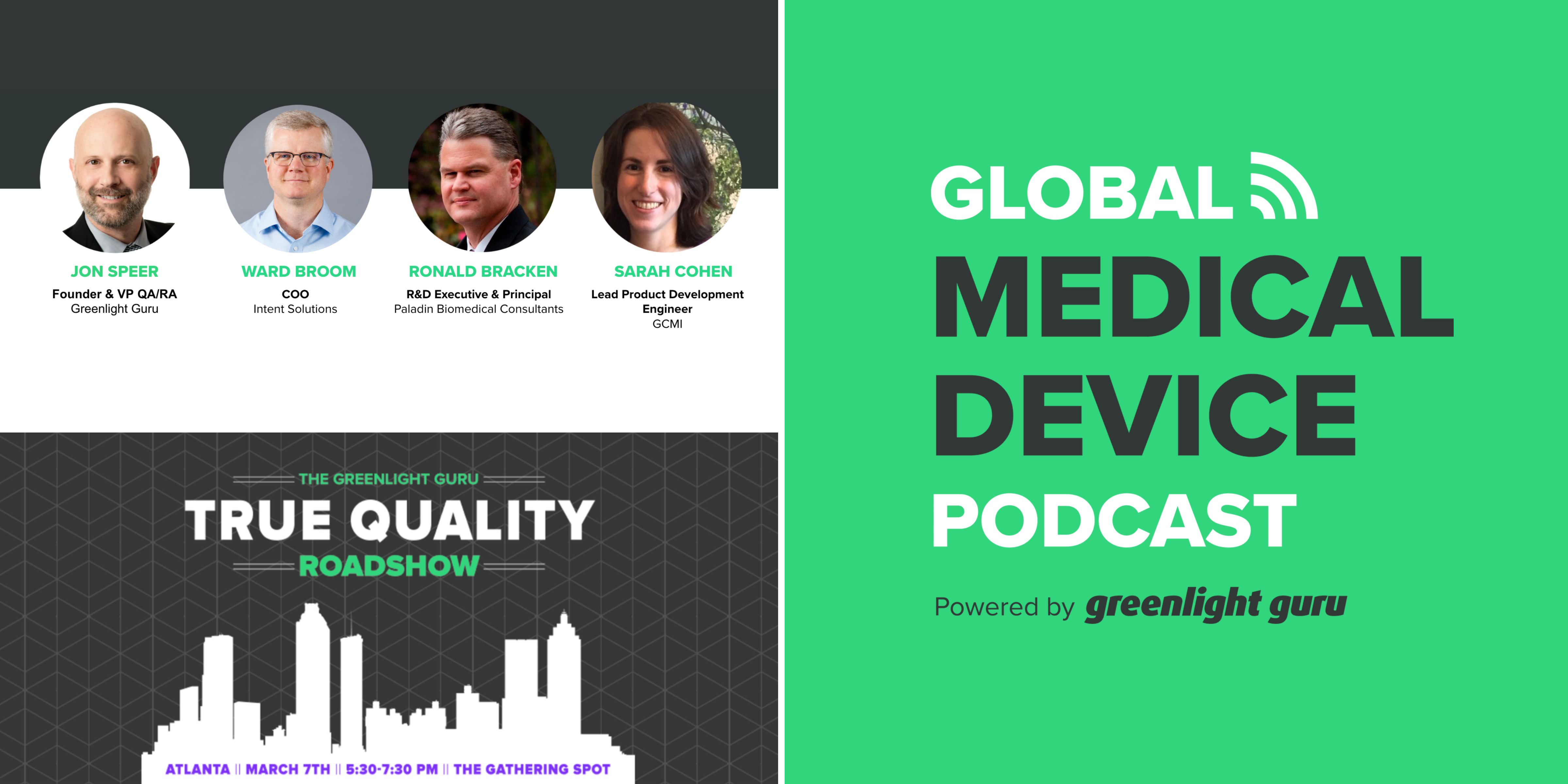 Do you love quality and regulatory and keeping up with all things related to the medical device industry? There's never a shortage of changes to learn about. Greenlight Guru is traveling around the country to bring medical device professionals together and provide up-to-date insights on the latest quality and regulatory trends.
This special episode features a recording of the industry panel from the Greenlight Guru True Quality Roadshow in Atlanta, presented by the Global Center for Medical Device Innovation (GCMI) and Rook Quality Systems.
The panelists from this event include Sarah Cohen, senior engineering project manager at GCMI; Ronald Bracken, principal at Paladin Biomedical Consultants; and Ward Broom, chief operating officer at Intent Solutions.
LISTEN NOW:
Like this episode? Subscribe today on iTunes or SoundCloud.
Some highlights of this episode include:
Panel experts identify which programs and regulations have made the biggest impact on their businesses and the industry.
Changes aren't limited to the United States. European (EU) MDR made changes that require interpretation of what each country and its regulatory agencies want.
Turn to experts to answer questions and learn how to apply and implement medical device regulations.
Panel experts describe the pros and cons of a regulatory strategy for a Class I medical device.
Educating and training companies on the importance of regulations is critical to help them navigate all the changes in the medical device industry.
Medical device startups need to identify what is non-negotiable to build a culture of quality and train employees.
A quality system is set up for a reason. Companies should focus on making products that they're proud of and help patients.
Biggest mistake is when inventor puts technology before patients: Who am I making it for? What do they want? What does it have to do? How to deliver it?
Links:
Medical Device Single Audit Program (MDSAP)
FDA Case for Quality Program: What, Why and How? - Greenlight Guru
Global Center for Medical Device Innovation (GCMI)
Greenlight Guru True Quality Roadshow 2019
MedTech True Quality Stories Podcast
Memorable quotes from this episode:
"You do this because you want to help patients, you want to change health care. That's really what it's about, and you've got to do it the right way." Ronald Bracken
"The interpretation of what a particular country wants, and the regulatory agencies within that country, is very different." Ronald Bracken
"If you're going to run a medical device business, there's only one way to run it. It's the right way. There is no other way." Ronald Bracken
"True quality, to me, is making sure that you are making a product that you are proud of." Sarah Cohen
---
ABOUT THE GLOBAL MEDICAL DEVICE PODCAST: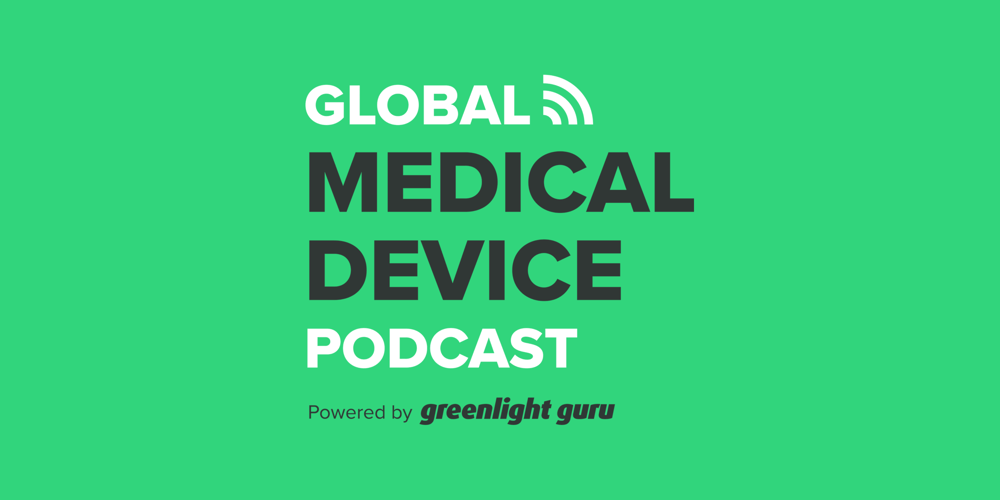 The Global Medical Device Podcast powered by Greenlight Guru is where today's brightest minds in the medical device industry go to get their most useful and actionable insider knowledge, direct from some of the world's leading medical device experts and companies.