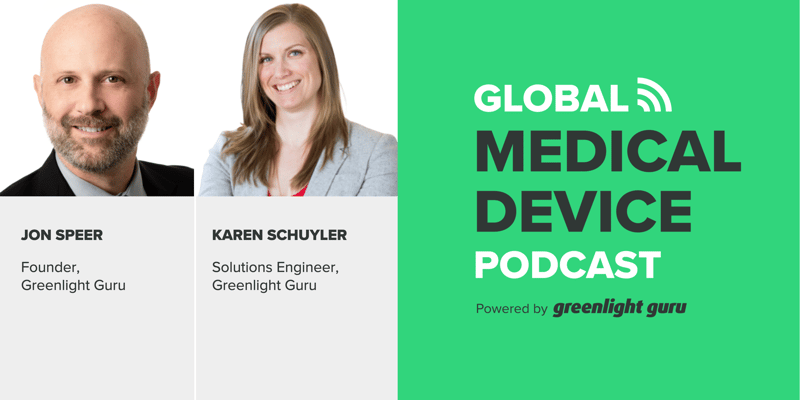 What makes Greenlight Guru unique? It's Guru edge⁠—a team of medical device professionals with a ton of industry experience.
In this episode of the Global Medical Device Podcast, Jon Speer talks to Karen Schuyler, a Medical Device Guru at Greenlight Guru with nearly 15 years of experience working in the medical device industry.
Listen as Karen offers value advice to medical device professionals on how to establish important system connections that coincide with regulations so that you can make your processes more efficient and supercharge the quality management engine for your medical device.
LISTEN NOW:
Like this episode? Subscribe today on iTunes or Spotify.
Some highlights of this episode include:
As a Medical Device Guru at Greenlight Guru, Karen works with the sales team and gets to 'talk shop' as a subject matter expert for companies evaluating the quality management system (QMS) software platform.
Us versus them? One of the most common challenges is wondering how the full implementation of EU MDR will impact the medical device industry. Notified bodies and FDA are more willing to collaborate with companies.
Changes in regulations require a sense of humor and not getting caught up in the details. There's not always only one way to do things right when interpreting regulations. Follow best practices, document decisions, and move forward.
Plan, document, and clarify transition strategy when migrating systems. Always plan more time than you think you're going to need and don't maintain legacy files and systems for too long.
Medical device professionals need to understand how regulations feed into SOPs, product development, and testing. Think about the relationship between a QMS, regulations, records, and SOPs to know what you are trying to accomplish.
Links:
European Union Medical Device Regulation (EU MDR)
Medical Device Single Audit Program (MDSAP)
Greenlight Guru YouTube Channel
MedTech True Quality Stories Podcast
Memorable Quotes from Karen Schuyler:
"There's absolutely an excitement about seeing the product that you've put blood, sweat, and tears into on the market and seeing it help benefit somebody's life. I think that's ultimately why a lot of us are in this industry. So, absolutely love that part of it."
"It's just important to see how the different parts of a company or a system interact. That's kind of my little bread and butter and the roles I tend to find myself in."
"Changes in regulations, changes in just the way notified bodies or FDA are approaching companies, like moving towards a little bit more of a collaborative approach, what I'm seeing is that they want to work with you more."
"Keep your eye on best practices, be flexible, like work with your notified bodies if you can, and document what you're doing. Make that decision and move forward. I feel like we're all learning, we're all evolving."
---
ABOUT THE GLOBAL MEDICAL DEVICE PODCAST: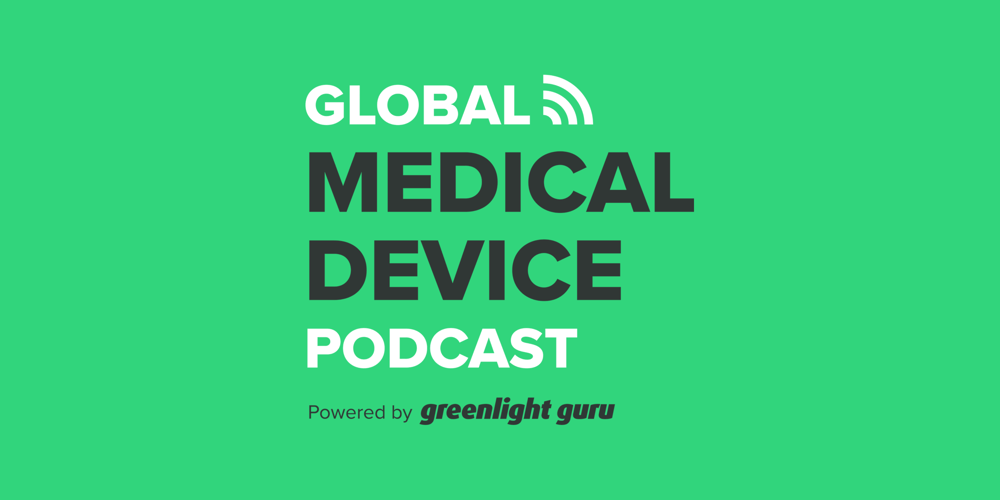 The Global Medical Device Podcast powered by Greenlight Guru is where today's brightest minds in the medical device industry go to get their most useful and actionable insider knowledge, direct from some of the world's leading medical device experts and companies.