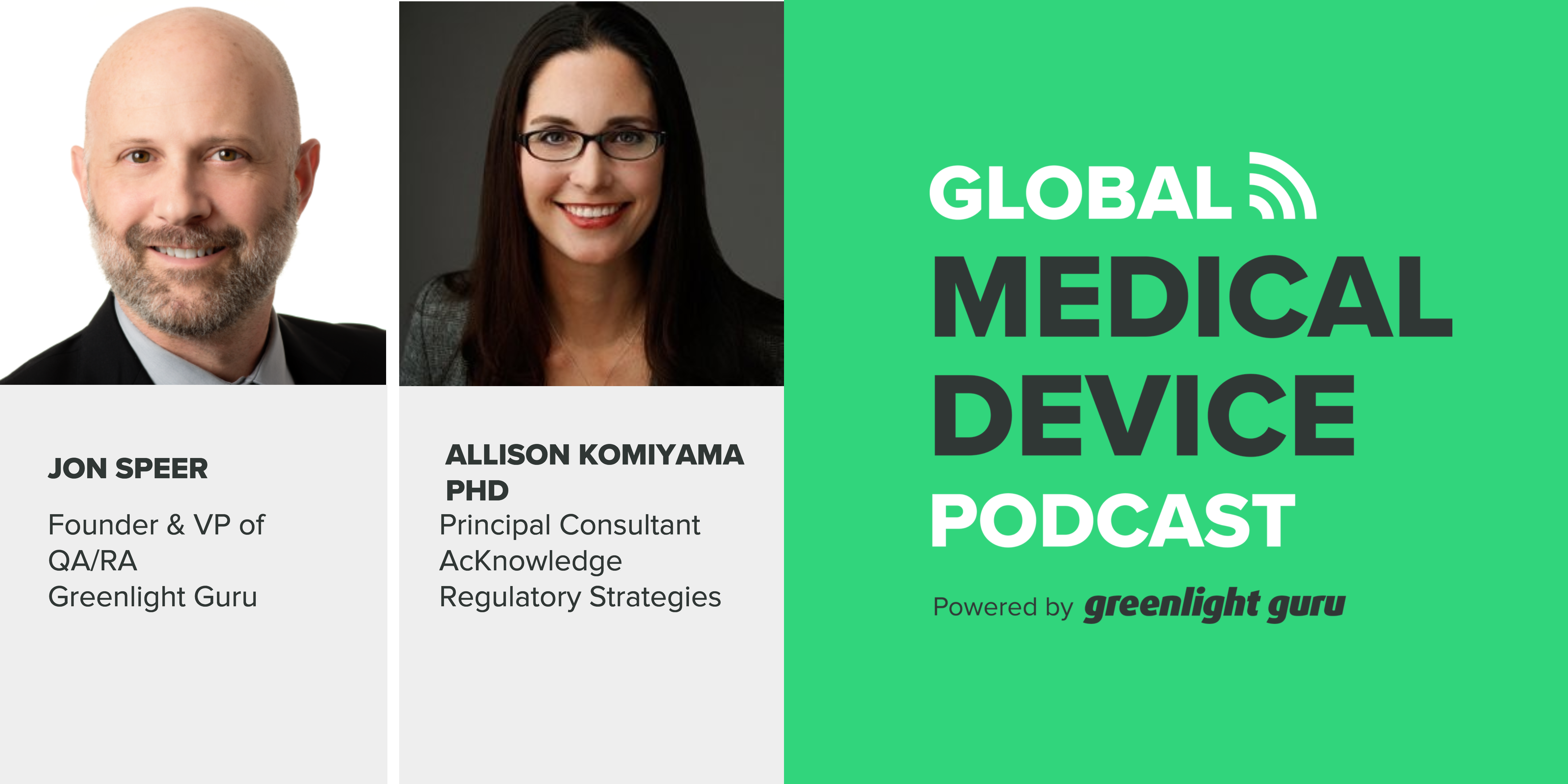 From creating product codes to following regulations, do you ever wonder what goes on inside the U.S. Food and Drug Administration (FDA)?
In this episode, Allison Komiyama of Acknowledge Regulatory Strategies is a former FDA reviewer and she shares with listeners some fun facts about the FDA and what we don't see behind closed doors.
LISTEN NOW:
Like this episode? Subscribe today on iTunes or Spotify.
SOME HIGHLIGHTS OF THis episode INCLUDE:
Fun Fact #1: FDA employees are not all about rules and red tape. They're passionate about public health and do things creatively that benefit patients.
Fun Fact #2: FDA is holder and keeper of Code of Federal Regulations (CFR) product codes. FDA has the ability to add or remove product codes.
Fun Fact #3: Breakthrough Devices designation protects and promotes public health via access to timely development, assessment, and review of devices.
Fun Fact #4: Opioid epidemic and pediatric care are two categories generating the most interest and activity regarding need for/availability of medical devices.
LINKS:
Acknowledge Regulatory Strategies
Acknowledge Regulatory Strategies Blog
FDA Friday - Robert Allen, PhD
FDA Plans to Modernize 510(k) - Is the Sky Falling?
MedTech True Quality Stories Podcast
Greenlight Guru True Quality Roadshow
Memorable Quotes by Allison Komiyama:
"FDA is moving towards being very open to collaborate with industry and also coming up with new programs that are really beneficial."
"A lot of companies are getting sort of sent down the De Novo Pathway, when there actually might be another pathway...approach FDA to generate a new product code."
"How do we actually work with FDA? We all, at the end of the day, want to help patients. We all want to get the best device on the market."
"Companies don't want to touch the patient population for pediatrics with a 10-foot pole. If you hurt a kid with your device...that's really bad for your company."
---
ABOUT THE GLOBAL MEDICAL DEVICE PODCAST: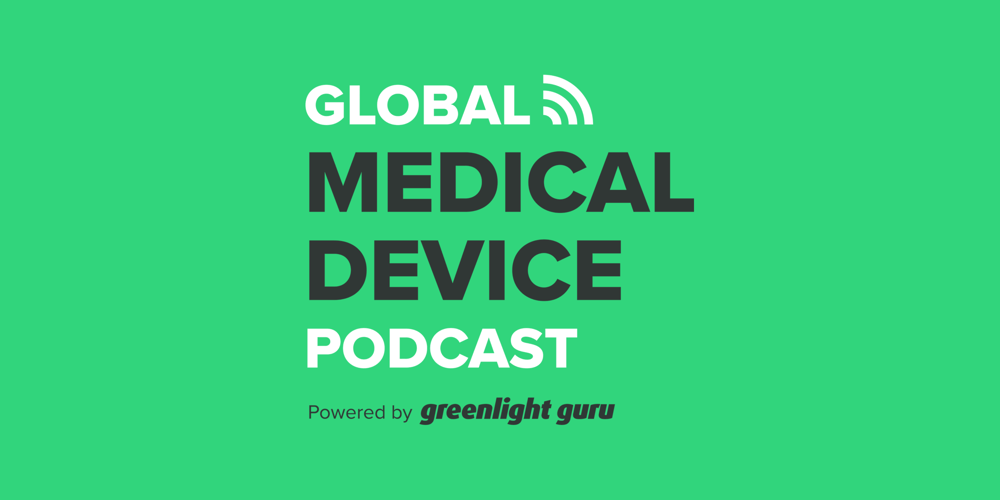 The Global Medical Device Podcast powered by Greenlight Guru is where today's brightest minds in the medical device industry go to get their most useful and actionable insider knowledge, direct from some of the world's leading medical device experts and companies.