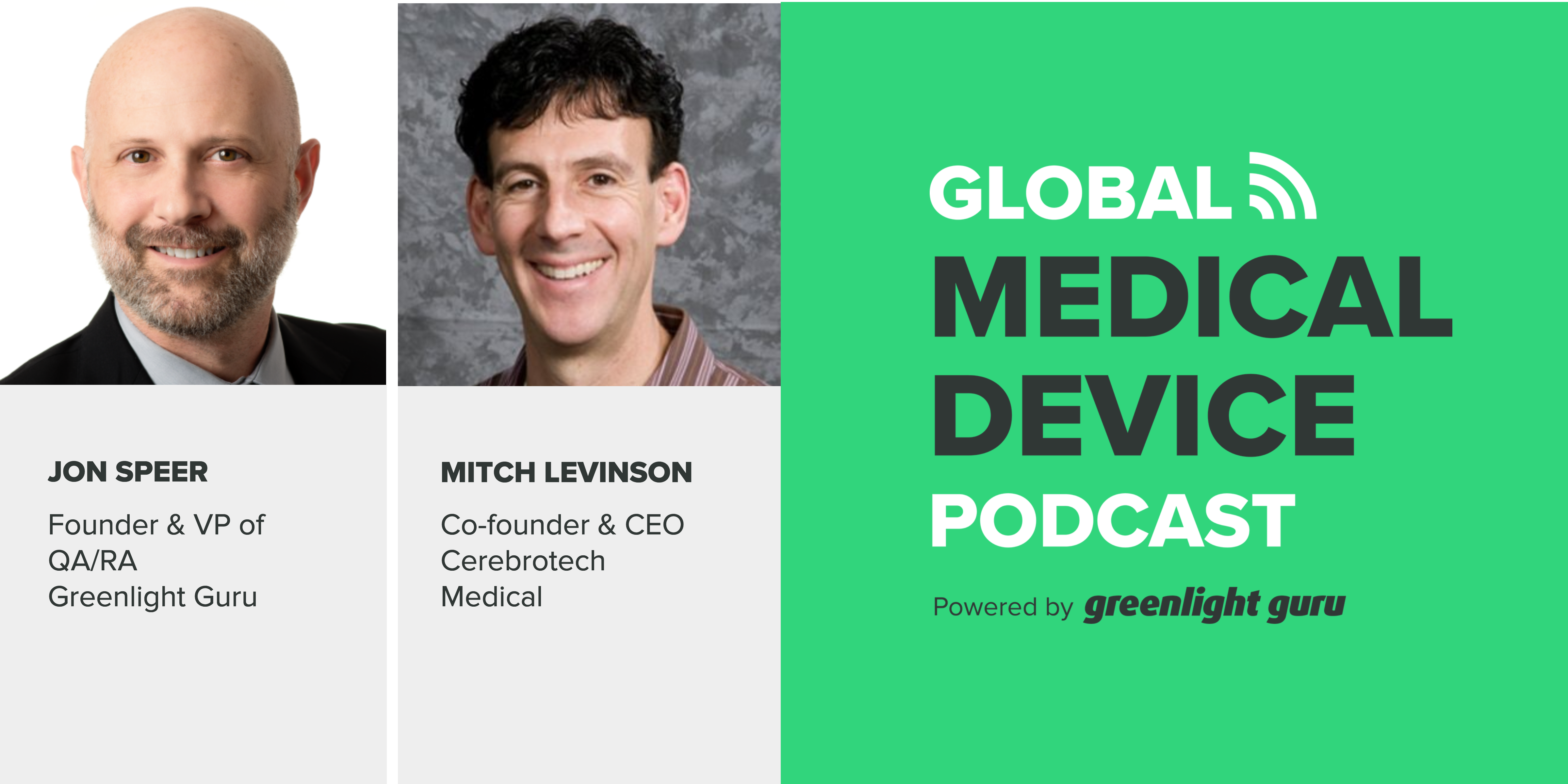 On today's episode of the Global Medical Device Podcast, we're discussing how startup entrepreneurs like you can remove the common regulatory obstacles your business faces and other tips and pointers you can use when developing new medical devices.
Our guest today – Mitch Levinson – is the CEO of Cerebrotech Medical, and with over 30 years experience as a startup CEO and executive for companies that have IPO'd like ZELTIQ Aesthetics and Thermage, he knows all about the ins and outs of FDA regulation.
LISTEN NOW:
Like this episode? Subscribe today on iTunes or SoundCloud.
His Number One Tip? Mitigating risks as early as possible.
We discuss the ways you can reduce your risks and shorten your regulatory audits, and the best way to do that is to pick the right tech.
Mitch also says to start early and meet with the FDA board as soon as possible so you know what parameters you need to meet ahead of time. And among these parameters, we also discuss more of Mitch's insider tips, including…
Holding early meetings with FDA to set your parameters right away
Growing a quality system organically so you aren't struggling through auditing later down the road
Finding products that financeable so you can be backed by the investors you need
Pursuing clearance in the US and the EU at the same time to speed up your approval process
Building the right company culture so you have the most supportive employee team and board to keep your start-up running smooth
Seeking FDA approval and mitigating risks go hand-in-hand in this industry. Tune in for Mitch Levinson's insightful tips and tricks so you can start applying his advice to your startup today.
---
About The Global Medical Device Podcast:


The Global Medical Device Podcast powered by Greenlight Guru is where today's brightest minds in the medical device industry go to get their most useful and actionable insider knowledge, direct from some of the world's leading medical device experts and companies.
Like this episode? Subscribe today on iTunes or SoundCloud.
---
---