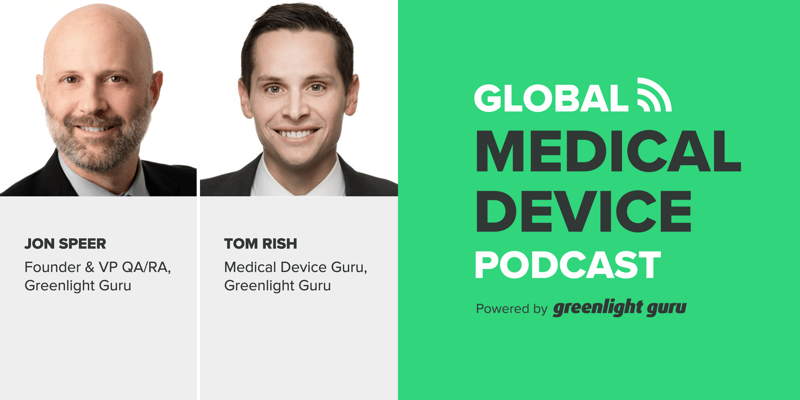 What makes Greenlight Guru so unique, beyond its medical device QMS (MDQMS) software? Its Guru edge.
In this episode of the Global Medical Device Podcast, Jon Speer talks to Tom Rish, a senior medical device Guru at Greenlight Guru.
Tom brings a breadth of knowledge to the Guru team with a biomedical engineering background and experience developing implant and instrument systems for one of the world's leading orthopedic companies.
Tom expresses his unbridled commitment to helping medical device companies, for customers by leveraging our MDQMS software to bring safe, true quality products to market faster, and for listeners by offering practical advice on industry regulations, standards, and frameworks.
LISTEN NOW:
Like this episode? Subscribe today on iTunes or Spotify.
Some highlights of this episode include:
Tom's favorite aspect of being a Guru is trying new medical devices in the tech industry and learning the business side of sales, clients, and personalities.
Tom shares his beliefs on the best way to approach regulations, standards, and frameworks by taking a step back and looking at the big picture — they're not overly complicated, but fairly simple efficiencies.
One-man Teams: Tom admires surgeons, sales reps, and others that strike out on their own to start something important to them. They knew what it took to commercialize a product, but not enough about medical device regulations.
Right-size your QMS: Look at the regulations. Focus on areas important to you. What makes sense now and worry about operations and other quality items later.
Procedure Overload: People like to define the most efficient way to get things done. Write and test procedures while doing them.
Keys to Customer Success: Keep it simple, focus on what you need to now, and stick to your business plan.
Non-stop Paperwork: You need documentation for your submission, audit, design controls, and risk matrix. Don't wait, do it as you go through the process to add value and communicate with others.
Links:
The Greenlight Guru True Quality Virtual Summit
Greenlight Guru YouTube Channel
MedTech True Quality Stories Podcast
Memorable Quotes by Tom Rish:
"I learned about Greenlight on the news, and thought it might be cool to take some of what I learned in the past in the medical device industry, but learn some new things in the tech industry."
"I don't think I ever read FDA - Part 820 or ISO 13485 the first five years of my career. When I did start looking at those...it's not as complicated as you would think it is."
"When you really break down the regulations, they're pretty simple and they're all about efficiencies and making sure you document things."
"As engineers, we want to build stuff, we want to test stuff, we want to make stuff. We don't want to document stuff."
---
ABOUT THE GLOBAL MEDICAL DEVICE PODCAST: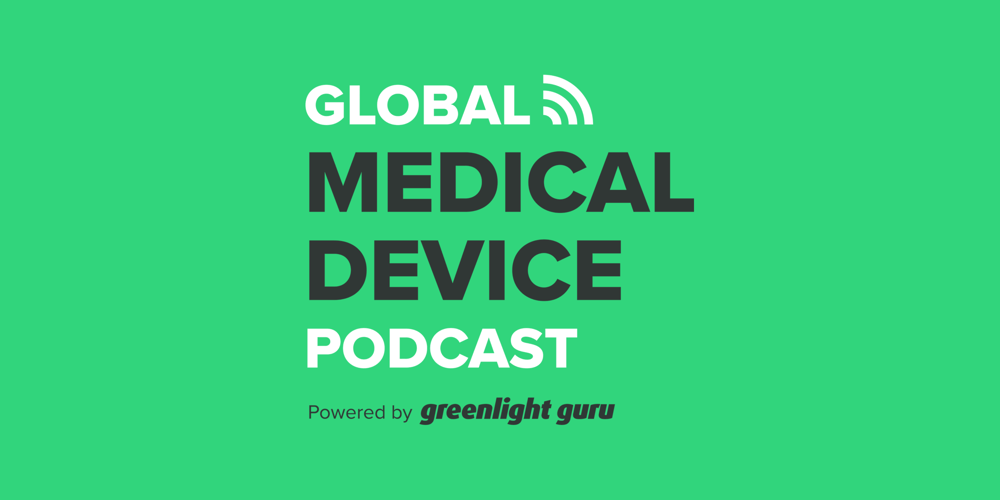 The Global Medical Device Podcast powered by Greenlight Guru is where today's brightest minds in the medical device industry go to get their most useful and actionable insider knowledge, direct from some of the world's leading medical device experts and companies.