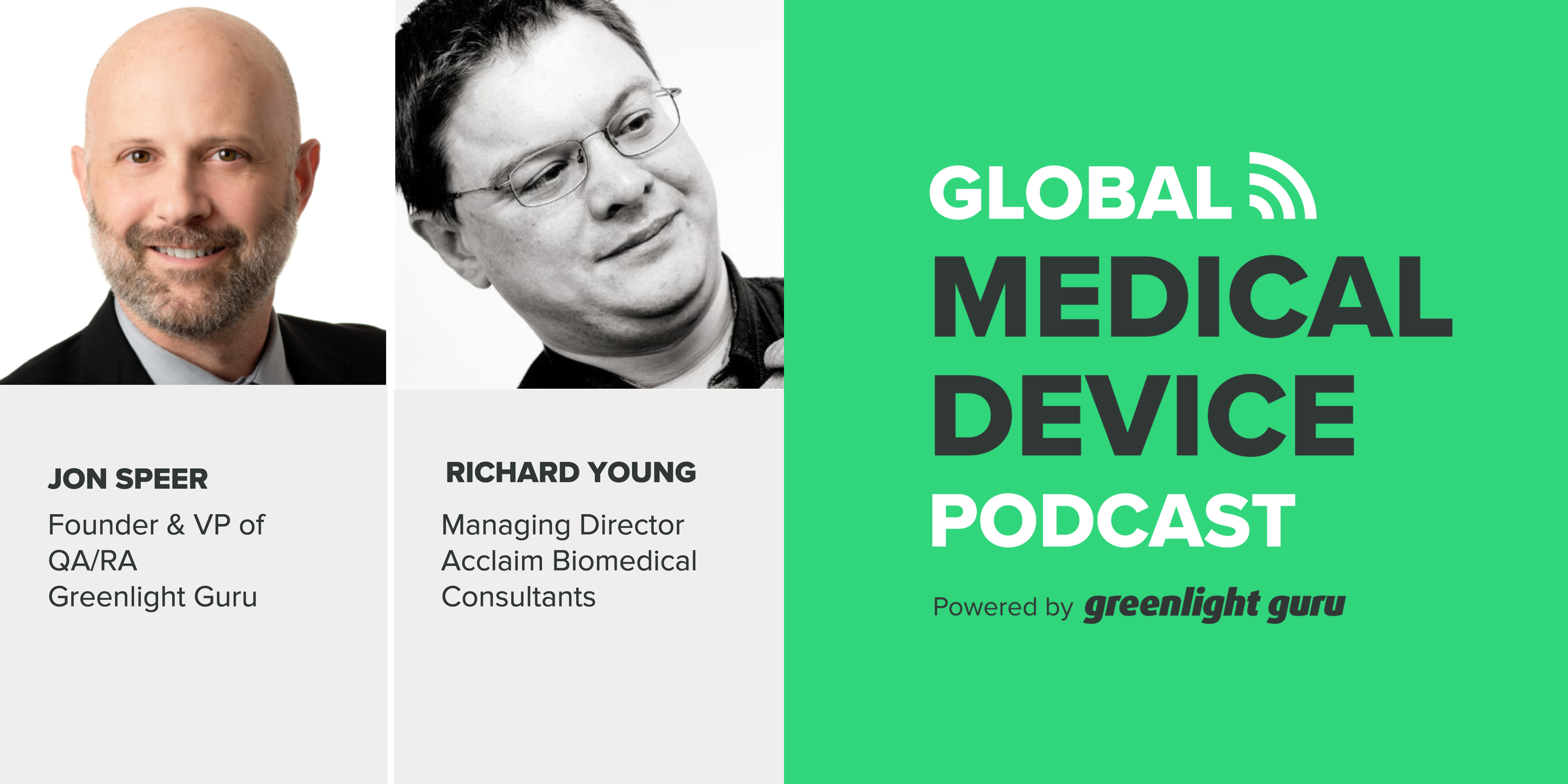 Agreement was reached on the eagerly awaited new EU Medical Device Regulations (MDR) and In-Vitro Diagnostics Regulations (IVDR) earlier this year.
This represents the single largest regulatory change in the EU in decades and it will affect ALL device manufactures selling in Europe.
The new MDR and IVDR are expected to be formally published any month now, and there will be a three-year transition period to be compliant.
Like this episode? Subscribe today on iTunes or SoundCloud.
Today we're talking to Richard Young, the managing director of Acclaim Biomedical Consulting. He's speaking to us today about some of these changes in the EU. With over 20 year in the medical and in-vitro device regulation industry, Richard has good insight on what these changes are, how they came about, and how the new MDR and IVDR will affect medtech companies.
Some of the topics you'll hear about today include:
An overview of what's happening in Europe as far as MDR and IVDR.
How these changes are impacting the burden of clinical evidence.
How the periodic reporting regulations are changing.
Richard's thoughts on whether the EU regulatory processes will become more like the FDA processes.
Whether there will be changes on how medical and in-vitro devices are classified.
How software and technology is playing into the decisions made to change some of the regulations.
Economic influences and impacts that have affected some of the changes.
And if you've made it this far, you're probably going to be interested in the free, 90 minutes webinar we're hosting with Richard on "How to Prepare for the New EU Medical Device Regulations." In it he will be diving deep into all the significant changes coming and how you can start preparing now.
Click here to sign up for the free webinar.
Links and Resources:
Free Webinar: How to Prepare for the New EU Medical Device Regulations (MDR)
Quotes by Richard:
"Clinical evidence is going to be a continuous process... and the role of post-market surveillance has become a central theme in Europe."
"I can see the [EU regulations and the FDA regulations] coming very close together."
"It all comes down to timing and communication."
---