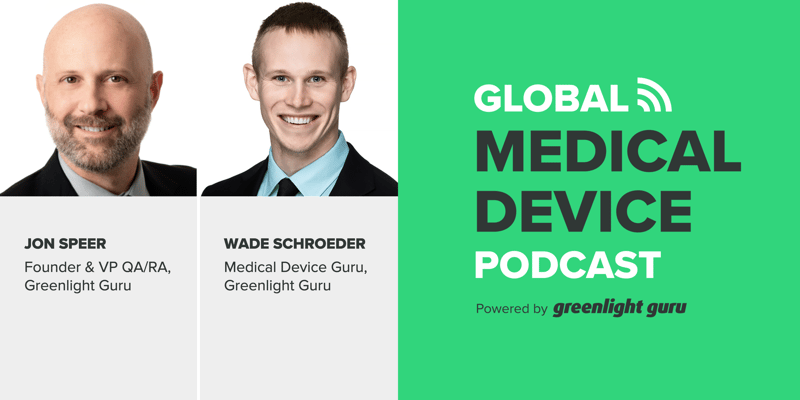 What sets Greenlight Guru apart from other quality management solutions? It's Guru edge⁠—a team of medical device professionals with more than seventy years of combined industry experience.
In this episode of the Global Medical Device Podcast, Jon Speer talks to Wade Schroeder, a medical device Guru at Greenlight Guru.
As an electrical engineer and risk management enthusiast, Wade shares his unique approach to medical device product development and complying with regulations. He also shares a few of his favorite customer stories and offers his key recommendations to listeners on how to find success in the medical device industry.
LISTEN NOW:
Like this episode? Subscribe today on iTunes or Spotify.
Some highlights of this episode include:
As a medical device guru, Wade believes the best part is working with customers as a coach/mentor to help them implement a culture of true quality.

When designing/developing medical devices, do it right to provide high-quality benefits.

COVID-19 and Opioid Crisis: People dedicate their lives to create devices that help other people by providing expertise, intelligence, and ability to do something.

For those without medical device industry experience, Wade leads and guides them in the right direction to follow design controls and comply with regulations.

Design Inputs: Think ahead about verification and validation when defining user needs. Design something that fits, meets, and performs the criteria.

Wade shares a few favorite customer stories about those driven to design and develop devices that minimize pain and pills, and those that don't wait to meet regulations to release by following all the rules from the beginning.

Key Recommendations for Success:

Emphasize risk assessment early on.

Record and rationalize everything to comply with regulations.
Links:
FDA - Emergency Use Authorization (EUA) Regulations
The Greenlight Guru True Quality Virtual Summit
Greenlight Guru YouTube Channel
MedTech True Quality Stories Podcast
Memorable Quotes by Wade Schroeder:
"If you look at all the different devices and technology that are in the horizon, it not only gives you hope for what's coming, but it feels great to help them get it to market quicker."
"There are people out there dedicating their lives to coming up with these devices that can help other people."
"Make sure you do risk early on."
"Record and rationalize everything that you do, as if, you know, one day, you're going to quit and hand it off to somebody else."
---
ABOUT THE GLOBAL MEDICAL DEVICE PODCAST: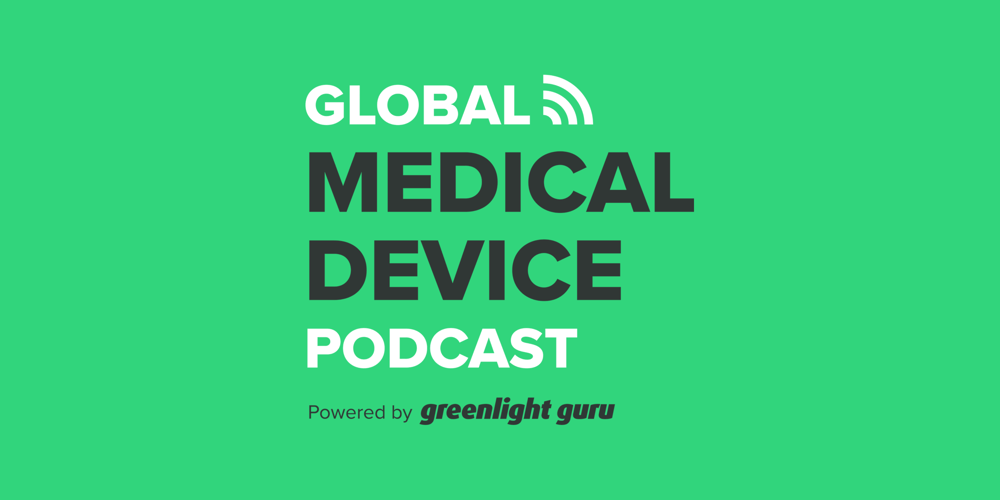 The Global Medical Device Podcast powered by Greenlight Guru is where today's brightest minds in the medical device industry go to get their most useful and actionable insider knowledge, direct from some of the world's leading medical device experts and companies.