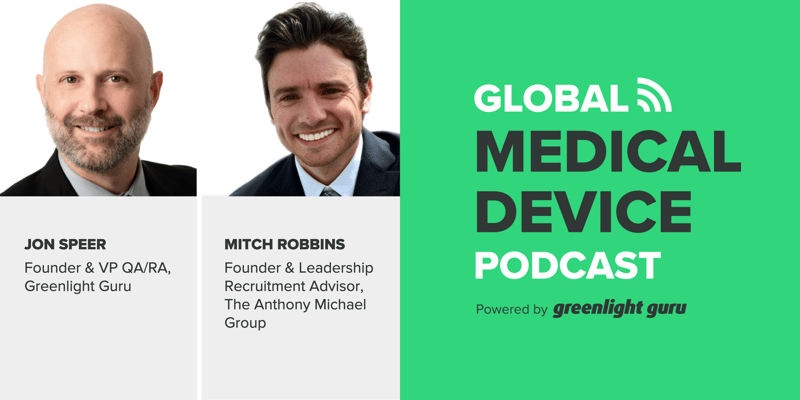 Medical device quality and regulatory professionals face changes, challenges, requirements, standards, and so much more. It's a challenge for them to keep up.
In this episode, Mitch Robbins, founder and managing director of The Anthony Michael Group, offers tips for Quality Assurance and Regulatory Affairs (QA/RA) professionals on how to prepare for such a career.
LISTEN NOW:
Like this episode? Subscribe today on iTunes or Spotify.
Some highlights of this episode include:
The Anthony Michael Group is executive search firm that focuses on the medical device industry and places regulatory and quality leadership talent.
Common quality and regulatory themes impacting the medical device industry include expediting time to market and keeping up with post-market changes.
Regulatory and quality professionals help companies overcome obstacles to get things done and accomplish product development goals.
Mindsets and Skill Sets: Differentiate low and high performers by understanding how their function and responsibilities fit with other pieces of the business.
Market changes and expectations have evolved from must-have to integrated and cross-functional approach with increased respect.
In the future, Mitch expects the "gig" economy to continue to grow with a contingent and consultant workforce.
Build employee value proposition (EVP), candidate value proposition (CDP), and your brand and portfolio of expertise, recognition, and outcomes.
Network, get certified, be resourceful, and add value by taking risks, volunteering for projects, and putting yourself in uncomfortable situations.
Links:
European Medical Device Regulation (EU MDR)
Regulatory Affairs Professionals Society (RAPS)
MedTech True Quality Stories Podcast
Greenlight Guru True Quality Roadshow
Memorable Quotes FROM THIS EPISODE:
"It's more important than ever for regulatory and quality professionals to understand their own function, and how it integrates with others across the companies." Mitch Robbins
"In order to get things done, we, as medical device companies, are going to have to do a much better job of understanding and embracing quality and regulatory." Jon Speer
"What are you doing to build your portfolio of expertise, recognition, and outcomes you've been able to deliver?" Mitch Robbins
"Take risk wherever you can. Volunteer for projects. Put yourself in uncomfortable situations. That's where you grow, that's where you learn." Mitch Robbins
---
ABOUT THE GLOBAL MEDICAL DEVICE PODCAST: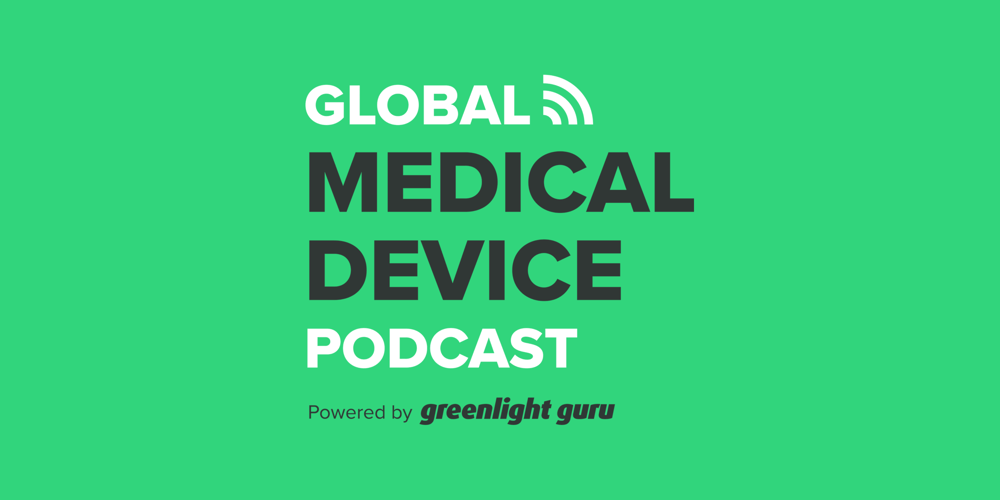 The Global Medical Device Podcast powered by Greenlight Guru is where today's brightest minds in the medical device industry go to get their most useful and actionable insider knowledge, direct from some of the world's leading medical device experts and companies.