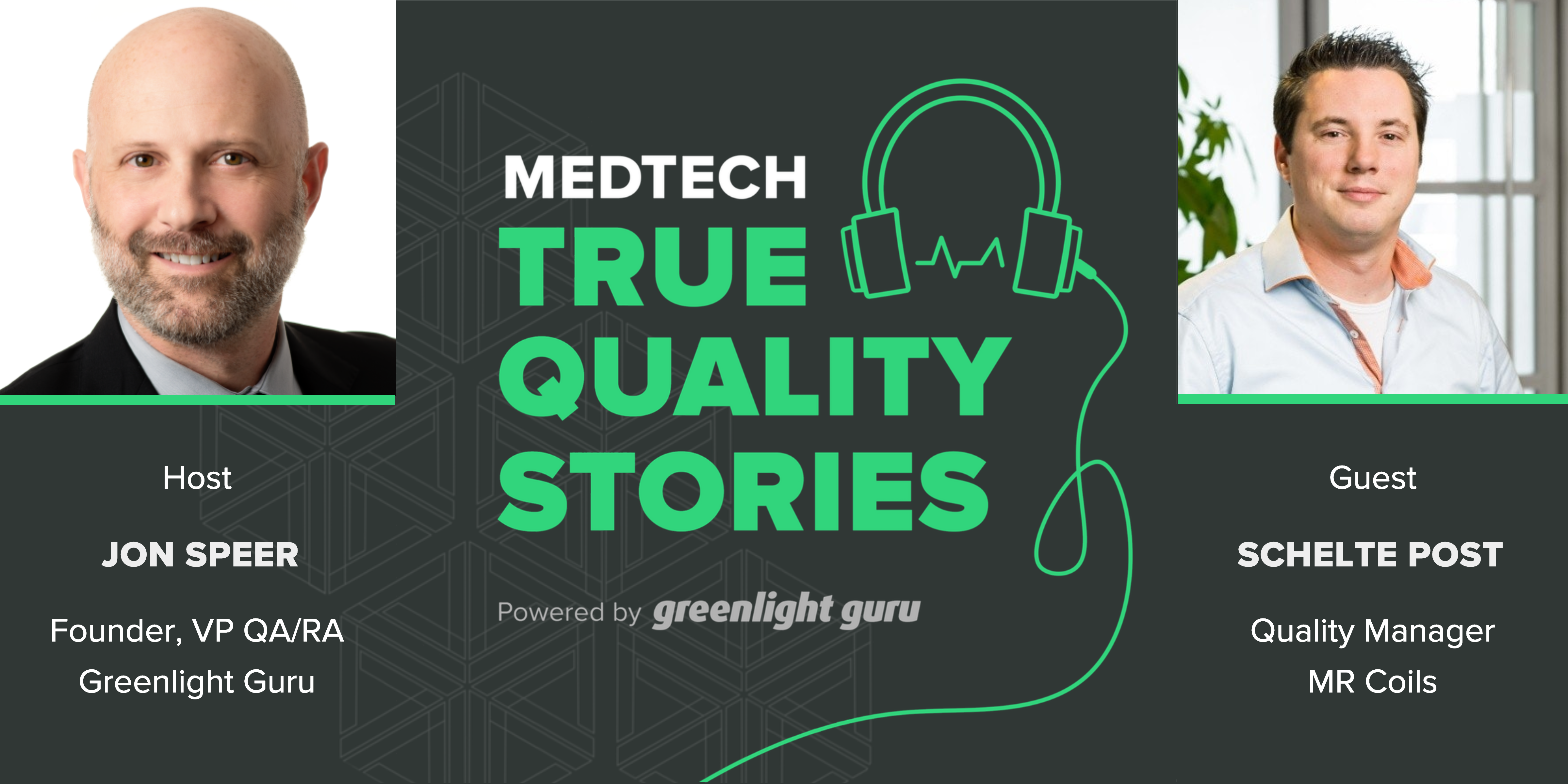 The field of radiology is constantly changing and evolving overtime. One MedTech innovator who's leading that charge is Schelte Post. He's a quality manager at MR Coils, a company that has successfully developed specialized and innovative Magnetic Resonance Coils for MRI systems.

In this episode of MedTech True Quality Stories, Schelte Post shares the fascinating story of MR Coils' journey in discovering powerful new MRI visible biomarkers, a non-invasive technology can be developed for dynamically mapping biochemical processes in the whole human body.

Through their innovative work in detecting metabolic biomarkers, MR Coils is advancing MRI technology as we know it today.
LISTEN NOW:
Like this episode? Subscribe today on iTunes or Spotify.
Some of the Episode highlights include:
At MR Coils, Schelte enjoys using his background in quality and process improvement to help improve quality of life and make a difference.
MR Coils has grown quickly. Schelte describes the company's journey due to less competition and innovation for accessory parts for MRI scanners.
Initially, MR Coils underestimated the amount of regulations, standards, and effort needed for compliance and to put a medical device in the marketplace.
The biggest challenges the company has faced include setting up a design history file for each prototype and making sure changes are processed properly.
MR Coils recently achieved the milestone of ISO 13485:2016 certification with the help of QMS software from Greenlight Guru. The company had some prior QMS experience to help prepare for an audit.
Company's mindset and culture of quality improves every day. Processes have been enhanced, and everyone knows what's expected to manage risk.
Audit: Practice what you preach and have evidence to back it up. Always have a healthy level of fear and anxiety, but be prepared and do business as usual.
Links:
Memorable Quotes From This Episode:
"It's really fun to be in medical device development, not just because of the technical aspect, but also knowing that you're helping out."
"There's really barely any competition, barely really any innovation on the accessory part. That's where we dove in."
"We really underestimated the amount of regulatory things needed to get a medical device up and running."
"It's in my nature to always have a healthy fear of all of these audits."
---
ABOUT MEDTECH TRUE QUALITY STORIES PODCAST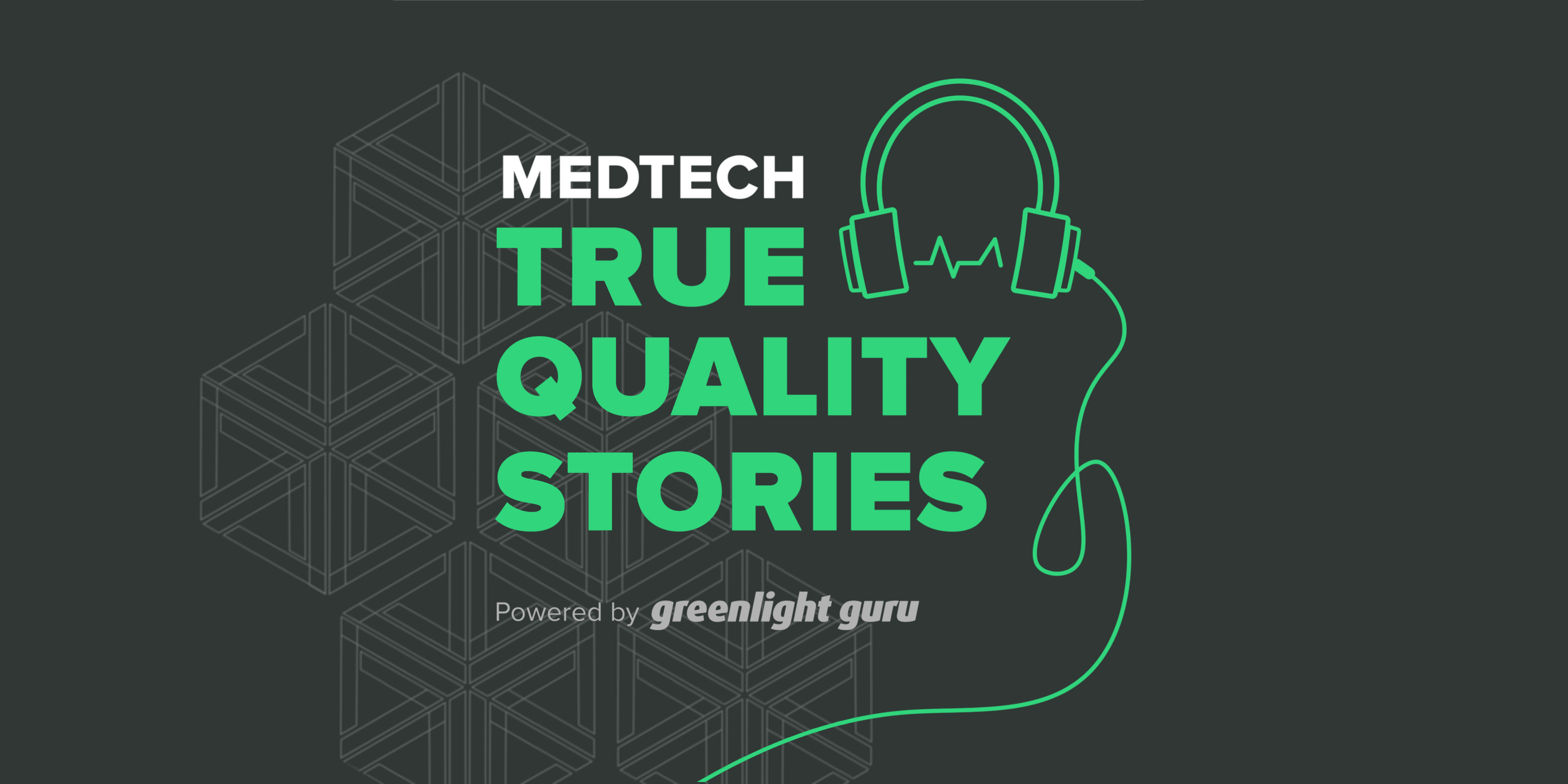 MedTech True Quality Stories Podcast, powered by Greenlight Guru, takes listeners on a storytelling journey through personal narratives of MedTech executives who offer real-world, actionable advice to industry leaders for guidance towards future imagination, implementation, and innovation of True Quality medical devices.
Like this episode? Subscribe today on iTunes or SoundCloud.