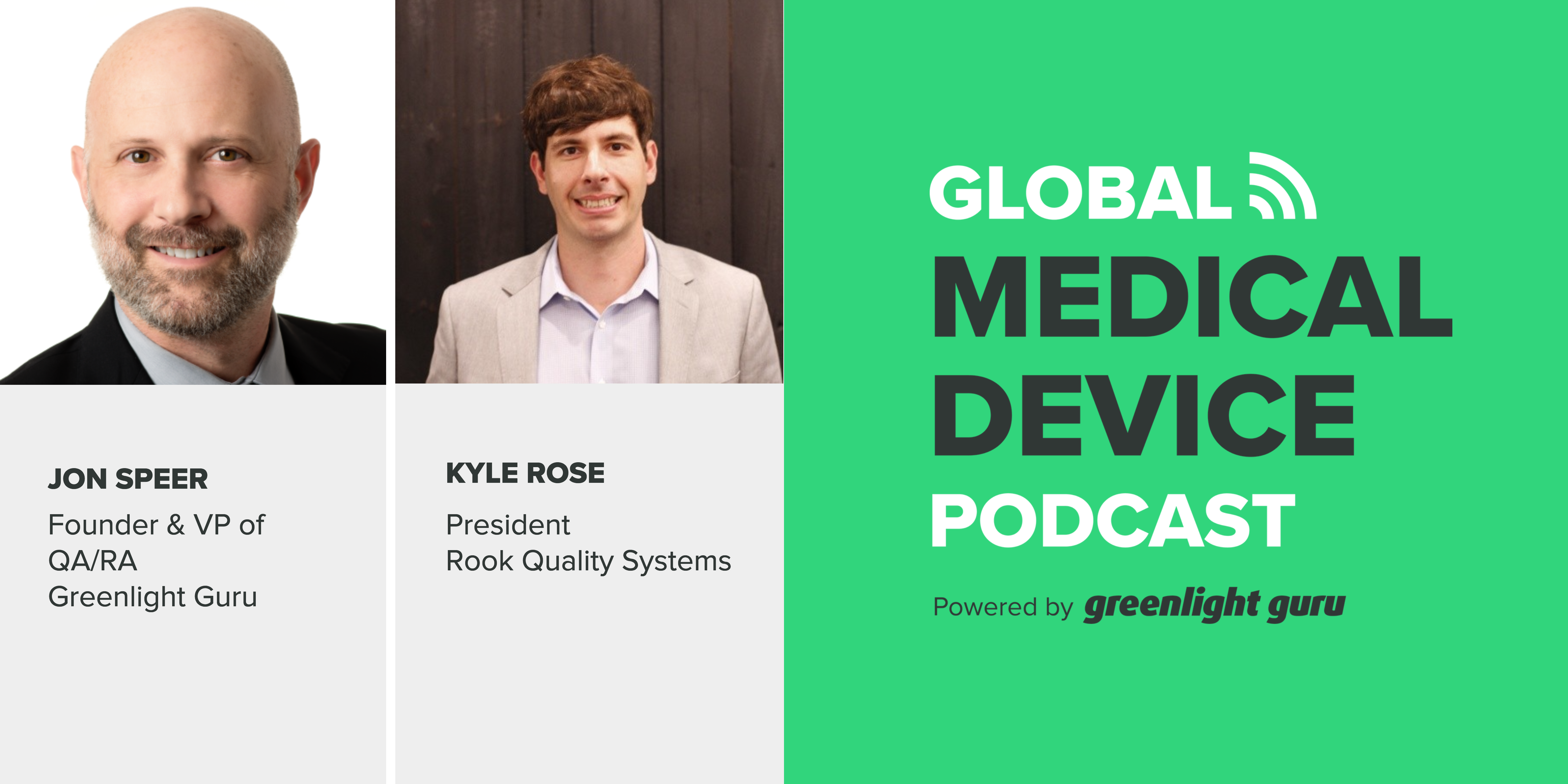 Internal audits might be inconvenient and a bit nerve-wracking, but they're also educational.
The objective of an internal auditing program is to help you understand your processes and learn about opportunities for improvement.
It also protects your company and ensures that your procedures are on par with the regulations.
Listen Now:
Like this episode? Subscribe today on iTunes or SoundCloud.
Today's guest is Kyle Rose, the President of Rook Quality Systems. Rook is a company based in Atlanta which helps medical device companies in the pre-marketing and marketing phases. Kyle specializes in structuring internal audit program and today provides tips and pointers to our listeners.
Topics you'll hear about today include:
Best practices for effective internal audits.
Why an audit plan is necessary and helpful.
Things companies can do to make their internal audits more thorough than an FDA audit.
Tips for startups who have not yet implemented an internal auditing procedure.
Why it's important not to outsource all of the tasks necessary to conduct the internal audit, nor to rely on one person to handle the entire internal audit.
How Rook Quality Systems can help medical device companies with the internal audit process.
Links and Resources:
Rook Quality Systems on Twitter
Quotes:
"Make sure you have a dedicated procedure that outlines your internal audit process." -Kyle Rose
"One of our best practices is to create an internal audit checklist." -Kyle Rose
"Auditors should not audit their own work." -Kyle Rose
Free Webinar:
And folks if you found today's podcast valuable, you're really going to get a lot out of the upcoming webinar we're hosting with Kyle and Rook Quality Systems on How to Perform Successful Internal Quality Audits.
Kyle is going to be diving deep into this topic of Internal Quality Audits to give you a step-by-step formula for conducting them at your medical device company. Live seats are limited. Click here to sign up.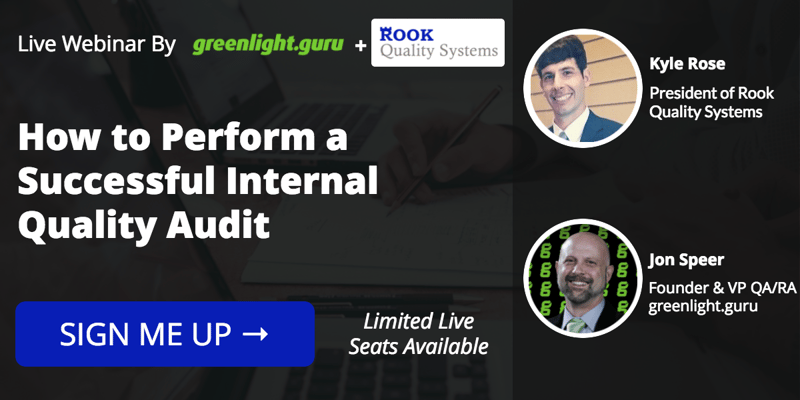 ---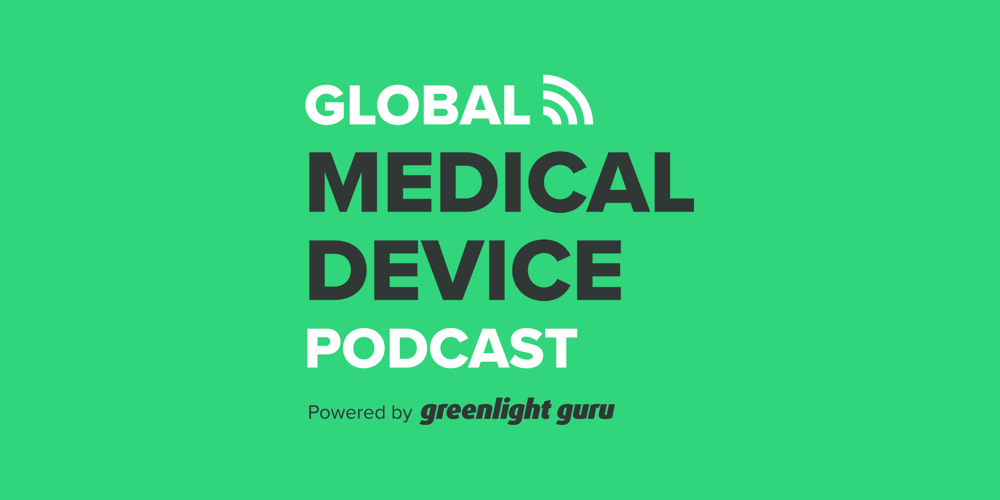 The Global Medical Device Podcast powered by Greenlight Guru is where today's brightest minds in the medical device industry go to get their most useful and actionable insider knowledge, direct from some of the world's leading medical device experts and companies.
Like this episode? Subscribe today on iTunes or SoundCloud.