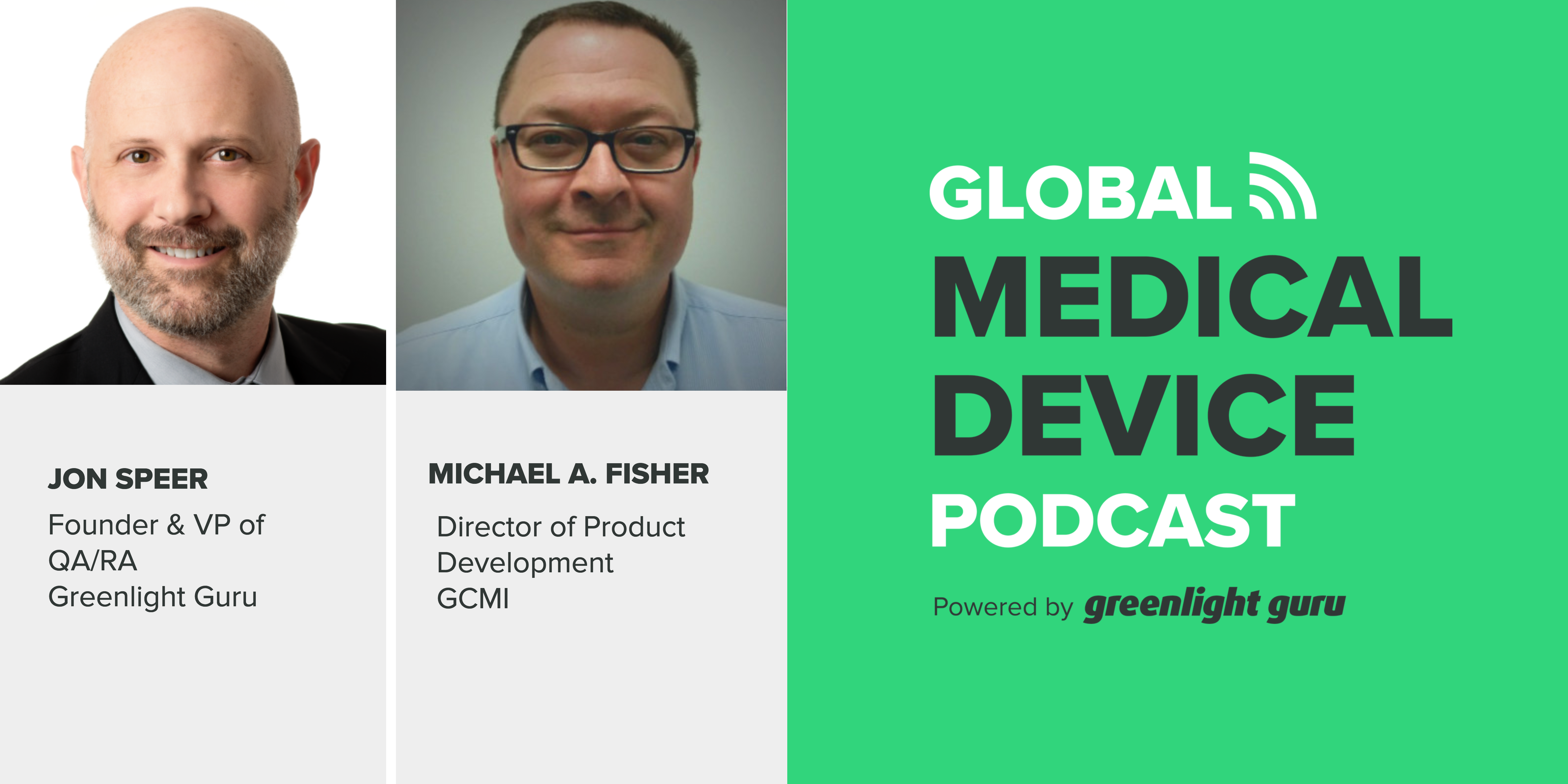 Today, we are talking to Mike Fisher, who is the director of product development at the Global Center for Medical Innovation (GCMI). He deeply understands process and product development and has worked with some great companies both giant and small throughout his career. Mike is going to share some pearls of wisdom on process excellence and how it leads to product excellence. If you're involved in bringing new products to market, you won't want to miss today's show.
Listen Now:
Like this episode? Subscribe today on iTunes or SoundCloud.
Some of the highlights of the show include:
What's going on at GCMI: What they do, some recent developments, and what's coming up.

Why compliance is so important when it comes to product development and how it helps keep the process on the right track to the desired goal of an excellent product.

Considerations to keep in mind when it comes to intellectual property rights, patents and getting regulatory clearance.

Why a market assessment is vital to coming up with and selling a great product, as well as thoughts on choosing a niche.

Insights Mike has gleaned from a disappointing experience.

Why lining up resources and getting investments is difficult for many entrepreneurs and small medical device companies.

Why many companies don't understand value concepts: They don't know why they're doing what they're doing and are more focused on box-checking.

Mike's best tips when it comes to making your process conducive to product excellence.
Additional Links:
Quotes by Mike:
"Compliance is something you have to have. Otherwise, you're dead in the water and you don't know it until you get that first audit... then nobody is happy."
"A great product is what every entrepreneur and every company wants to sell. When you miss the mark, that is a painful day."
"If you're checking boxes, you're missing part of the process."
---
About The Global Medical Device Podcast:


The Global Medical Device Podcast powered by greenlight.guru is where today's brightest minds in the medical device industry go to get their most useful and actionable insider knowledge, direct from some of the world's leading medical device experts and companies.
Like this episode? Subscribe today on iTunes or SoundCloud.