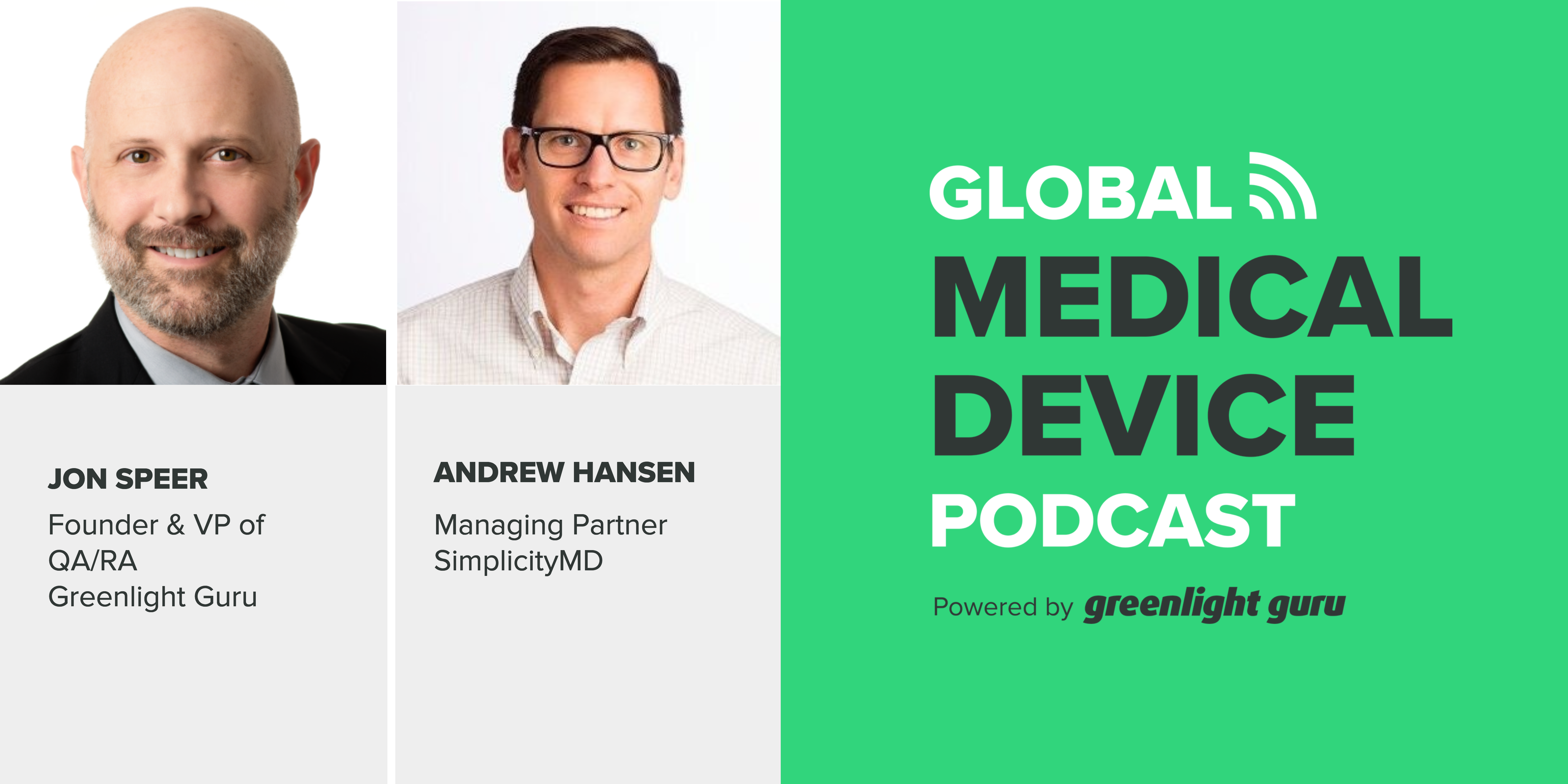 In today's episode we continue our series on new breed medical device company stories. We talk with Andrew Hansen founder and managing partner of SimplicityMD, a lean and efficient organization focusing on getting new products to market relatively quickly while also addressing their quality and regulatory compliance.
Listen Now:
Like this episode? Subscribe today on iTunes or SoundCloud.
SimplicityMD develops simple medical devices that reduce health care costs and improve patient care. Their products are developed by a small team of creative and collaborative individuals with diverse backgrounds in medicine, law, engineering, and business.
Andrews's going to talk to us about their company's story and some ways the organization has been successful going from a startup to where they are today.
Some of the highlights of the show include:
How SimplicityMD has been working through the process of getting medical devices to market.
Some insight on how SimplicityMD has been able to accelerate and get products through quickly.
The importance of being deliberate and intentional while going through the process, as well as the importance of understanding the difference between designing and implementing systems.
How to prioritize the regulations. You don't want to spend too much or too little time on regulatory tasks.
Thoughts on how to make a company more efficient and lean.
Links:
Quotes by Andrew:
"There's a difference between designing a quality system and implementing a quality system."
"Pick the things that you do want to do and find people who can do what you don't want to do."
"We want to be experts in whatever space we're working in."
"Some experts in regulatory are too risk-averse."
---
About The Global Medical Device Podcast:


The Global Medical Device Podcast powered by Greenlight Guru is where today's brightest minds in the medical device industry go to get their most useful and actionable insider knowledge, direct from some of the world's leading medical device experts and companies.
Like this episode? Subscribe today on iTunes or SoundCloud.