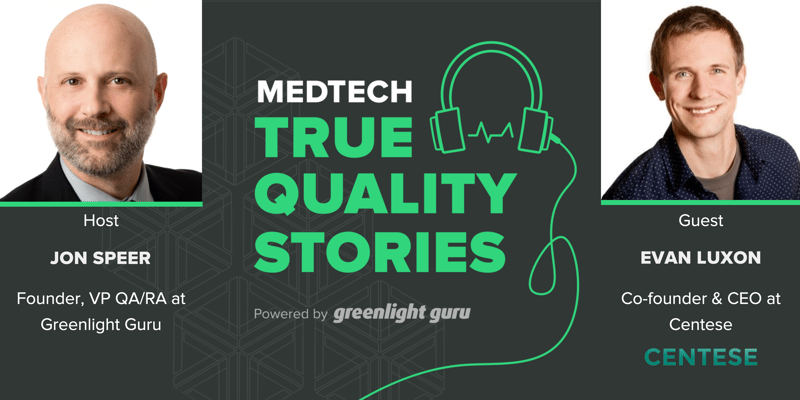 Surgery can be a challenging experience, not only for patients, but their clinicians and caregivers, as well. The lack of innovative medical devices with intelligent software following cardiothoracic surgery provided an opportunity for one MedTech company in particular.
Today's guest is Evan Luxon, co-founder and CEO at Centese. The early stage company achieved 510(k) clearance from the FDA for its intelligent surgical drainage product called, Thoraguard. Centese followed a deliberate and diligent approach to design and development, while right-sizing its quality management system (QMS).
Listen to the full episode as this MedTech executive shares key insights, tips and best practices to help other MedTech leaders achieve similar success.
LISTEN NOW:
Like this episode? Subscribe today on iTunes or Spotify.
Some of the episode highlights include:
Proactive vs. Reactive: Thoraguard's core principles are safety, intelligence, and efficacy.
No Rest for the Weary: Thoraguard automatically monitors patients without needing to rely on nurses to routinely check on patients.
MedTech Space: Start by addressing a clinical problem that people are willing to pay for to solve clinical needs.
Proof of Concept Prototypes: Reach out to as many surgeons and others early on to optimize lean launchpad methodology for relevant and reliable feedback.
Quality Role and Regulations: Feedback helps medical device companies avoid feature creep and change scope to meet fundamental and required functionality.
How to right-size your QMS: Build out the QMS as the project and company progress by knowing what's needed at each phase of development.
Links:
National Science Foundation (NSF)
Freedom of Information Act (FOIA)
Greenlight Guru True Quality Roadshow 2019
Memorable Quotes from this episode:
"Thoraguard is all about safety and minimizing risk for the patient." Evan Luxon
"Surgical drainage is not a sexy topic. (Thoraguard) is an innovative device, but it's not a robot." Evan Luxon
"Control isn't a bad word." Jon Speer
"Build the quality system out as the project and company progress. Carve out exactly what's needed at each phase of development." Evan Luxon
---
ABOUT MEDTECH TRUE QUALITY STORIES PODCAST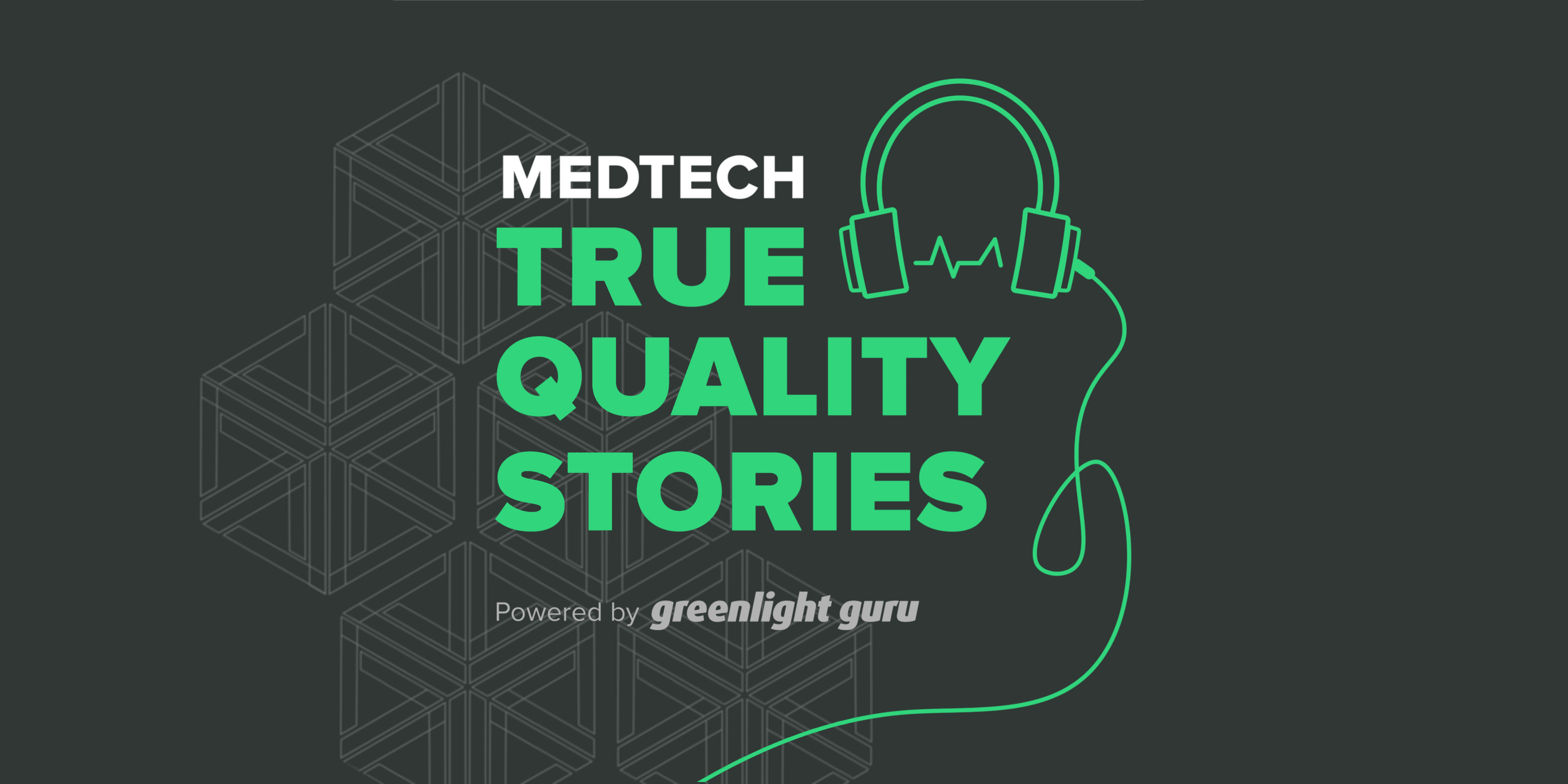 MedTech True Quality Stories Podcast, powered by Greenlight Guru, takes listeners on a storytelling journey through personal narratives of MedTech executives who offer real-world, actionable advice to industry leaders for guidance towards future imagination, implementation, and innovation of True Quality medical devices.
Like this episode? Subscribe today on iTunes or SoundCloud.