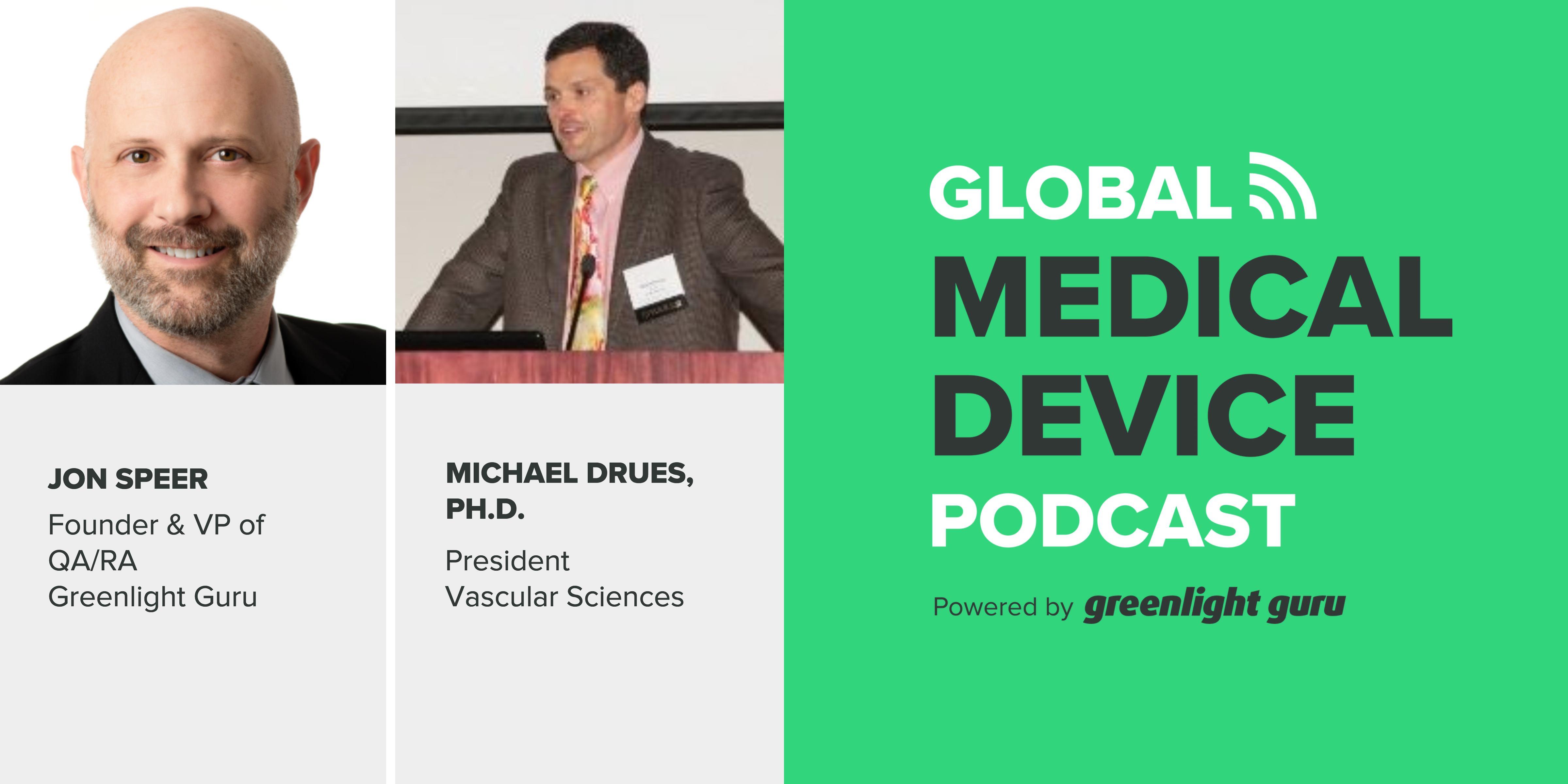 Today we are going to talk about the connection between complaints, CAPAs, and MDRs. They are all interrelated and they have a big part of developing your company's culture and affecting your risk management processes.
Mike Drues, president of Vascular Sciences and expert on all regulatory matters when it comes to medical device development and production, will be our guest today. Mike is a regular guest on the show, and our listeners know that he really knows his stuff. Be sure to take the time to listen to the show.
Listen Now:
Like this episode? Subscribe today on iTunes or SoundCloud.
Some of the highlights of the show include:
The connection between Medical Device Reports (MDRs) and complaints: Does one lead to the other? Sometimes it's a two-way street.
Whether the current criteria for necessitating a CAPA should be investigated and maybe changed.
Why reframing the negative thought process behind getting a complaint into thinking about it as an opportunity can keep companies thriving and patients safer.
The importance of having a criteria for when an MDR or complaint should give rise to a CAPA.
How frequent reviews of a product line can help you track the root causes of various issues and see the forest through the trees.
Thoughts on risk management and the importance of having a sound risk management process can mitigate, but not eliminate, risk.
Additional Links:
Mike's Webinar on Risk Management
Greenlight Guru Risk Management Solution
Quotes:
"Some companies don't have a specific way to evaluate which MDRs necessitate a CAPA investigation."
"We have to remember that it's all well and good to read in mission statements that they care about people... but let's put our money where our mouth is."
"We can manage risk and mitigate risk, but we can never eliminate it."
---
About The Global Medical Device Podcast:


The Global Medical Device Podcast powered by Greenlight Guru is where today's brightest minds in the medical device industry go to get their most useful and actionable insider knowledge, direct from some of the world's leading medical device experts and companies.
Like this episode? Subscribe today on iTunes or SoundCloud.