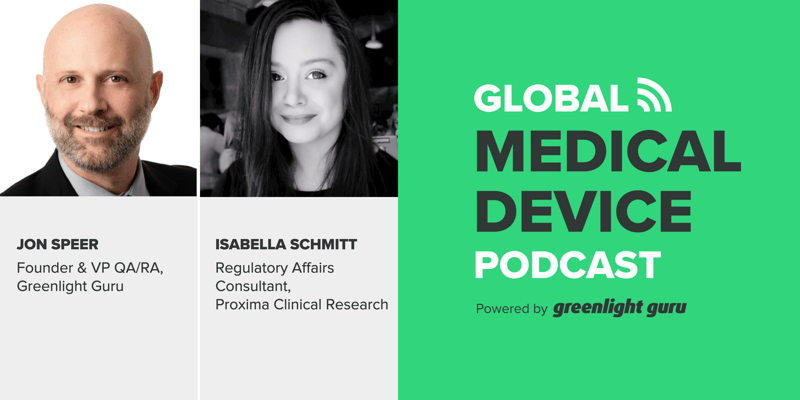 What's the relationship between product feedback, complaints, and adverse events?
In this episode of the Global Medical Device Podcast, Jon Speer talks to guest Isabella Schmitt, Director of Regulatory Affairs at Proxima Clinical Research (CRO). Jon and Isabella discuss some important processes and methods medical device companies should consider for soliciting, receiving, and handling feedback.
LISTEN NOW:
Like this episode? Subscribe today on iTunes or Spotify.
Some highlights of this episode include:
Product Feedback vs. Complaint: What's the difference? With ISO 13485 and 21 CFR 820, it's not truly optional for medical device companies to obtain positive or problematic feedback on labeling, quality, reliability, effectiveness, safety, performance, and other aspects.

Marketability: What makes the most sense? Capture all product feedback, including identifying and logging complaints. Also, adequately train staff to handle and prevent FDA Warning Letters.

Focus on enhancements and improvements by being proactive before something becomes an issue.

Remember to report adverse events. An adverse event is a serious injury or a death that may have been contributed or caused by a medical device. Investigate the root cause to determine if changes need to be made and reported to FDA.

Documentation, documentation, documentation—be specific, involve qualified staff, and provide detailed information to investigate complaints/adverse events.

Due Diligence: Get as much information as possible. Gain a complete picture by answering: Who, What, When, Where, Why, and How?
Links:
ISO Standard 13485 (Medical Devices)
21 CFR 820 Quality System (QS) Regulation
Manufacturer and User Facility Device Experience (MAUDE)
MedTech True Quality Stories Podcast
2021 State Of Medical Device Virtual Summit
Greenlight Guru YouTube Channel
Memorable Quotes from this episode:
"FDA has asked for feedback in audits before." Isabella Schmitt
"If you're unsure of whether a feedback is a complaint, but it feels like a complaint, it may be able to be caught in that quality, durability (criteria)." Isabella Schmitt
"Feedback that isn't a complaint would be something like they're dissatisfied with something trivial." Isabella Schmitt
"Complaints are completely contained within product feedback, so it is a 'negative' type of product feedback." Jon Speer
"(Usability feedback) Be a little bit proactive before it becomes an issue." Isabella Schmitt
---
ABOUT THE GLOBAL MEDICAL DEVICE PODCAST: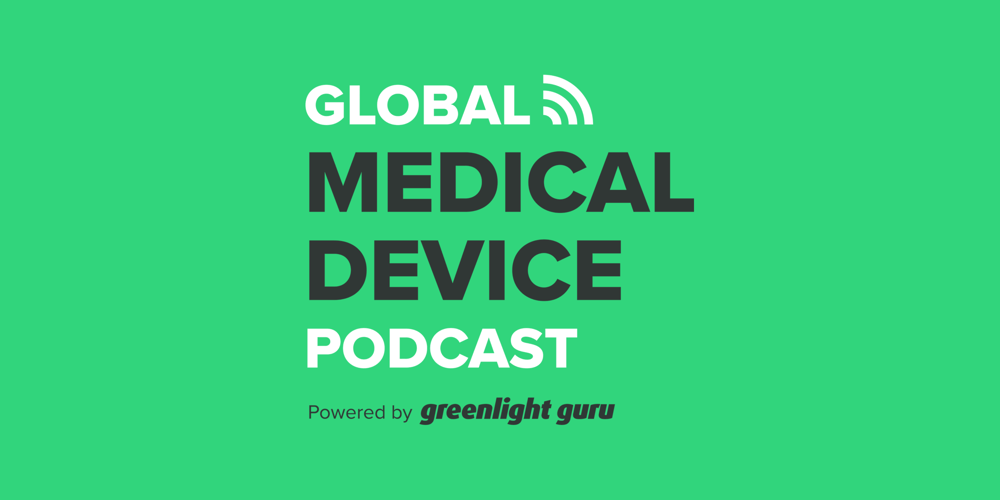 The Global Medical Device Podcast powered by Greenlight Guru is where today's brightest minds in the medical device industry go to get their most useful and actionable insider knowledge, direct from some of the world's leading medical device experts and companies.