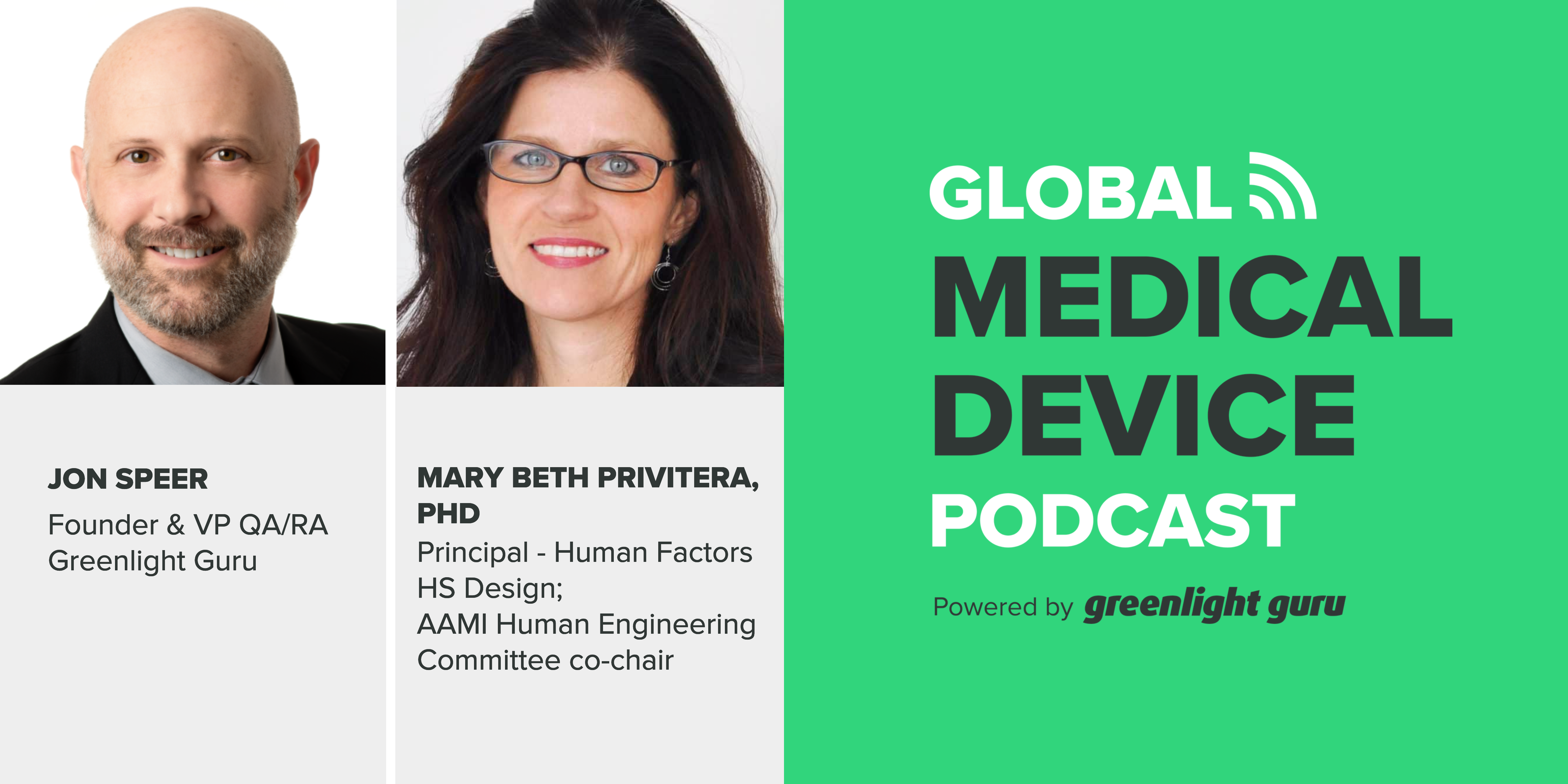 When should you begin to consider human factors with your medical device design and development efforts? There are some simple and straightforward actions to assess human factors needs sooner than later.
Today's guest is Mary Beth Privitera, principal - human factors at HS Design. She explains how it is a bit of a conundrum to know how and when to implement human factors because of standards and guidelines that create confusion. But don't be afraid! Continue to develop products that improve people's quality of life.
LISTEN NOW:
Like this episode? Subscribe today on iTunes or SoundCloud.
Some of the highlights of the show include:
Everyone wants a product that's easy to use. The problem that arises is how to define and measure such a requirement.
Start human factors immediately. What will make the medical device safe and effective for real patients under real conditions of use?
Capture user needs by asking carefully crafted questions. Don't ask loaded questions to lead users to answers. Know your user and use environment.
To avoid confusion, understand the definition and differences between use error (preventable by user and/or manufacturer) and user error (fault of user).
Waterfall vs. agile process regarding human factors. Use an iterative process; it's not a checkbox exercise.
User interface includes the labeling, packaging, and other standard design elements that generate interaction between a user and the device.
Understand user needs to structure design and development for verification and validation of designing the correct product and the product correctly.
Why do some break the rules and not follow protocol? Pros and cons of a strong human factors program include foreseeable and unexpected uses and risks.
Links:
Mary Beth Privitera on LinkedIn
FDA Human Factors Considerations (Medical Devices)
Quotes by Mary Beth Privitera:
"It is a bit of a conundrum in terms of which way do we go with human factors."
"At the end of the day, everyone wants to have a product that's easy to use."
"A user need is human factors. You're talking to a human. They have a need."
---
ABOUT THE GLOBAL MEDICAL DEVICE PODCAST: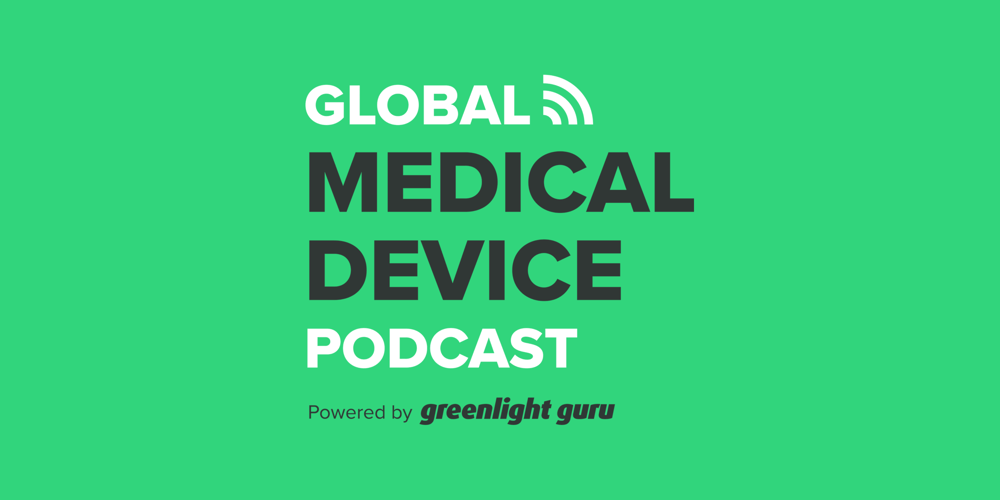 The Global Medical Device Podcast powered by Greenlight Guru is where today's brightest minds in the medical device industry go to get their most useful and actionable insider knowledge, direct from some of the world's leading medical device experts and companies.
Like this episode? Subscribe today on iTunes or SoundCloud.