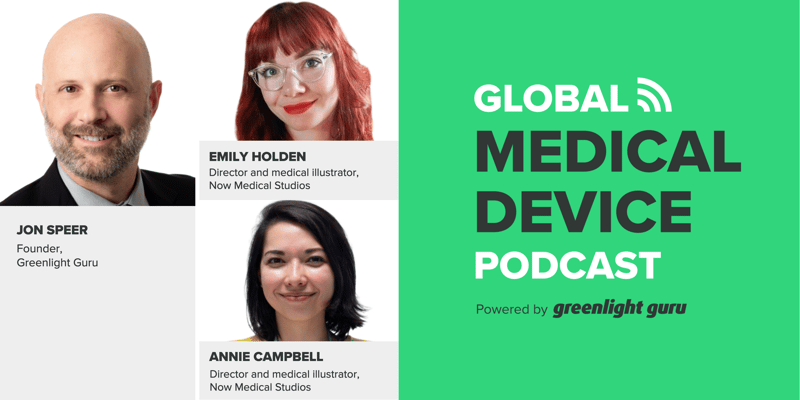 Imagine using medical illustrations, animations, and other types of artwork to tell the story of a medical device, its procedures, or its manufacturer.
In this episode of the Global Medical Device Podcast, Jon Speer talks to Annie Campbell and Emily Holden from Now Medical Studios, where they create medical illustrations and animations for the healthcare industry.
Listen to Annie and Emily explain how their unique artwork is transforming the way we see and understand medical devices.
LISTEN NOW:
Like this episode? Subscribe today on iTunes or Spotify.
Some highlights of this episode include:
As medical animators and illustrators, Annie and Emily provide content in art form to help others better understand the science of things. Their healthcare focused illustrations provide a visual guide for how to use a medical device and understand its processes.

Annie and Emily work with both established businesses and startups to present them and their science in an easy-to-understand and appealing way. Breakdown a science story using the most simplest of terms and visuals.

Animations, illustrations, and other visuals are helpful and useful for end users of a medical device as well as reviewers of regulatory submissions by enhancing the instructions.

Medical visuals can be a stepping stone toward obtaining funding to make prototypes and proof of concept. Some day, a visual may be named after its creator. As long as it works and helps patients, be innovative.

When to engage medical illustration and animations services? Three-stage process takes time to understand needs/goals, create visuals, and review/revise based on feedback because changes are costly.

Although images say a thousand words, the balance between science and art involves transparency to improve accuracy without visual overload. The audience determines how close to the real thing it needs to look like.

Datasets: Data visualization software is often used to ensure that technicalities are accurate.

Side Projects: Give back to the community and do something right that resonates with people. Choose a different path.
Links:
The Greenlight Guru True Quality Virtual Summit
Greenlight Guru YouTube Channel
MedTech True Quality Stories Podcast
Greenlight Guru YouTube Channel
MedTech True Quality Stories Podcast
Memorable quotes from this episode:
"If something goes wrong, say like a heart attack, we draw all of the illustrations and animations that create visuals for that. We help companies explain the science of things." Annie Campbell
"We work with a lot of startups, so their challenge is usually when they are entering the field and looking for funding is presenting themselves and their science in a really easy to understand but also appealing way." Annie Campbell
"If a 10-year-old can understand or if your granny can understand it, then that's a great easy, understandable visual or story that you're trying to tell." Annie Campbell
"Images say a thousand words. So, if your device is really simple to use...it's more likely that the surgeon might be more willing to think about using your product over a competitor product." Annie Campbell
"In terms of the technicalities of making things accurate, we use a lot of data visualization software to ensure that what we're creating is accurate." Emily Holden
---
ABOUT THE GLOBAL MEDICAL DEVICE PODCAST: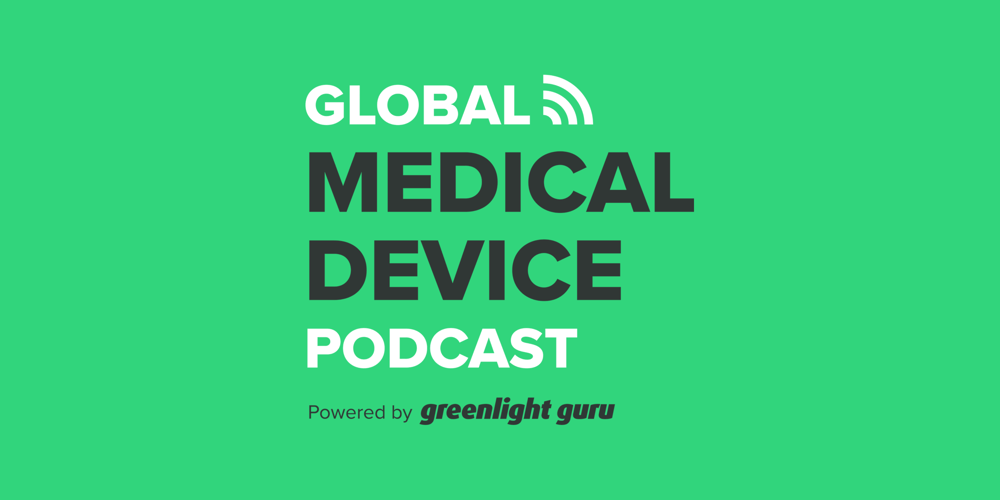 The Global Medical Device Podcast powered by Greenlight Guru is where today's brightest minds in the medical device industry go to get their most useful and actionable insider knowledge, direct from some of the world's leading medical device experts and companies.