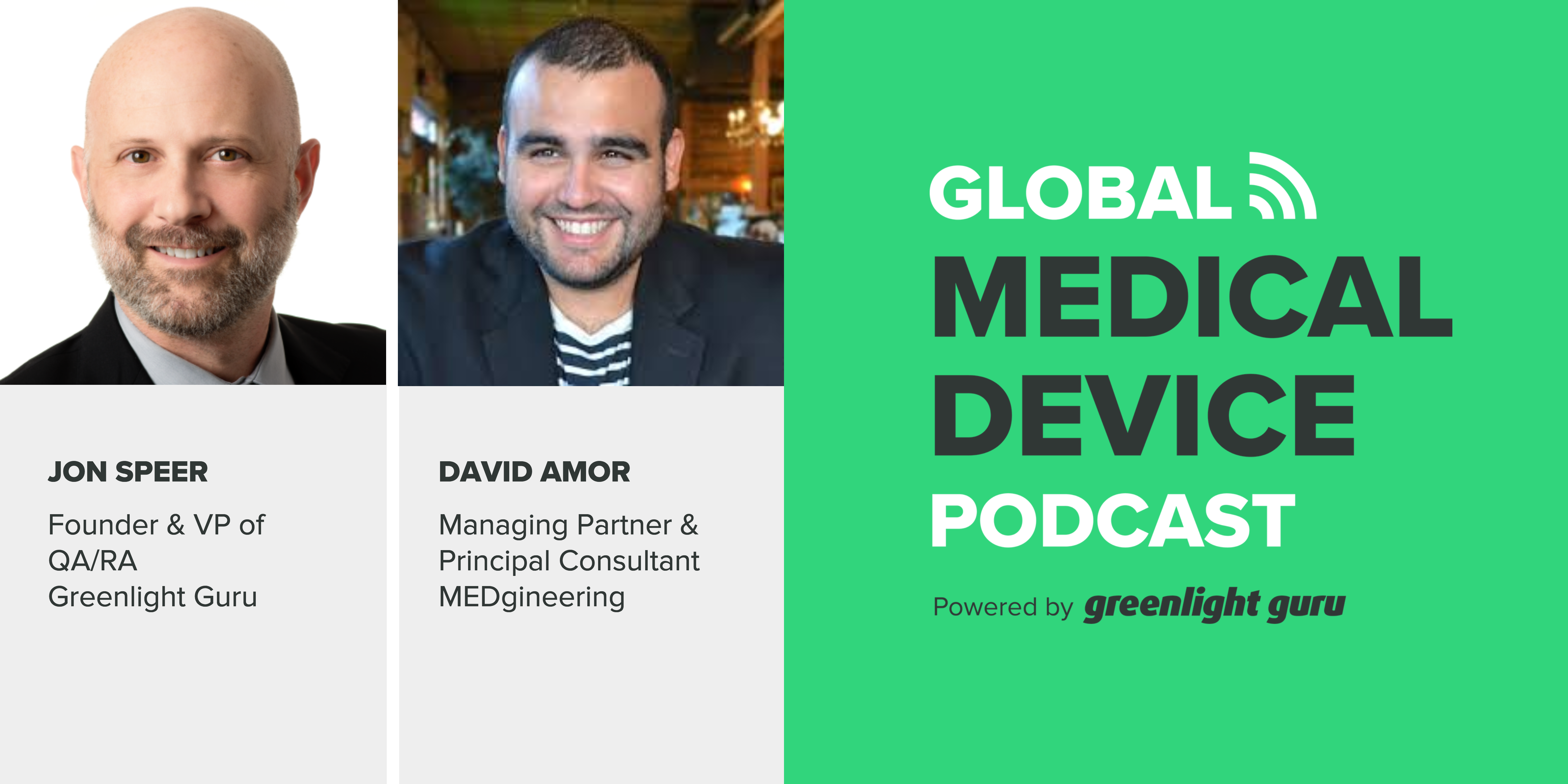 If you are in the business of medical devices, then you must eat, breathe, and live quality management systems. In order to get to market and sell your products successfully, your quality system needs to be in compliance, and meeting all of the regulations can be one of the hardest hurdles to cross in this business.
Our guest today is here to talk about how you can surpass these hurdles, and David's insight and resources will help you manage your quality system in the best way possible.
David Amor is a medtech consultant who's behind the top tier consultation firm at www.medgineering.com. And today he's talking about exactly that: consultation for your quality management systems.
LISTEN NOW:
Like this episode? Subscribe today on iTunes or SoundCloud.

Managing the quality of your products is something that needs to be taken care of when you're starting your business.
"The bigger your company gets, the more scrutiny you're going to get from the FDA and the higher the expectation is from the FDA." – David Amor
That's why finding the right-size system for you right now is extremely important. Tune in now to find out how you can build your business and your management systems at the same time.
Today's topics discussed:
- What startups should do to succeed in the medical device realm
- Understanding where your business fits within the field and the FDA's regulations
- Practical implementation of quality systems and its regulations
- Finding the right size for your quality management system
- How to manage your quality systems while still focusing on the development of your medical devices
Additional resources mentioned:
David built his consultation website – www.myquickconsult.com – exclusively for startups, giving you access to Med Tech execs who can answer your questions and give you reviews on your quality systems. Email David at david@medgineering.com for a discount.
And don't forget to visit greenlight.guru for your quality management system needs.
---
About The Global Medical Device Podcast:


The Global Medical Device Podcast powered by greenlight.guru is where today's brightest minds in the medical device industry go to get their most useful and actionable insider knowledge, direct from some of the world's leading medical device experts and companies.
Like this episode? Subscribe today on iTunes or SoundCloud.
---
---