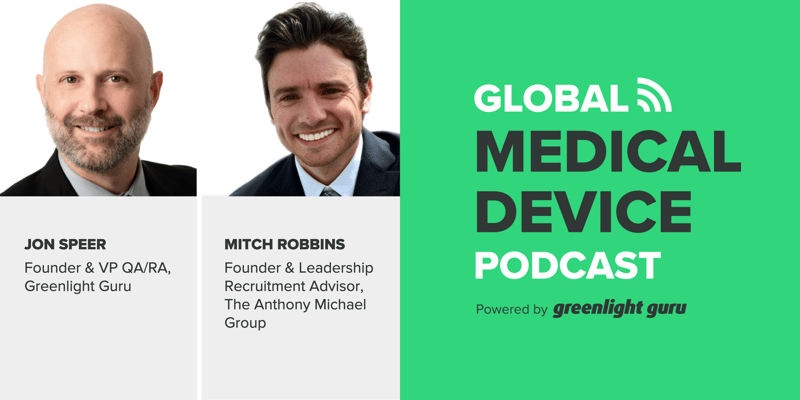 Recruiting top, elite quality assurance and regulatory affairs (QA/RA) talent in the medical device industry is challenging, but vitally important.
Today's guest is Mitch Robbins, managing director of The Anthony Michael Group. As a recruiter, Mitch joins Jon Speer on the show to break down five myths about QA/RA recruiting and discuss the dos and don'ts medical device companies should consider when hiring these professionals.
LISTEN NOW:
Like this episode? Subscribe today on iTunes or Spotify.
Some of the highlights of the show include:
Myth #1: Recruiting isn't necessarily the hiring manager's responsibility, but also involves Human Resources (HR) or Talent Acquisition to own hiring decisions.
Myth #2: No time to invest in recruitment process to hire elite talent because so much time is spent micromanaging average performers.
Myth #3: Trust your gut feeling. It's never wrong. You know an elite person when you see them.
Myth #4: Elite talent/top performers can't be hired because our business can't compete with perks and benefits offered by billion-dollar companies.
Myth #5: Elite talent is expensive. We can't afford to hire them because money is their top consideration. The best of the best won't work for peanuts.
Job Posts: Only 32% of people in the employment market are actively looking for a job, but up to 80% are open to opportunities.
Resumes should summarize role and outcomes delivered. Update regularly to create document that conveys a compelling and relevant story of contributions.
All Talk or True Talent: Conduct a test drive scenario to demonstrate and validate candidate's actual skills. The cost of a mis-hire is 13 times the leader's salary.
Links:
The Pathway to Recruit, Hire, Onboard, and Retain Elite Technical Talent
Career Tips for QA/RA Professionals in the Medical Device Industry with Mitch Robbins
MedTech True Quality Stories Podcast
Greenlight Guru True Quality Roadshow
Memorable Quotes by Mitch Robbins:
"I operate on the philosophy of, let's try and provide as much value as possible...to help organizations build unique teams."
"You never know when an opportunity is going to come up. Take the opportunity, take the time to make it a living, breathing document."
"The mark of a strong leader is not micromanagement and hard work, it's really a strong team."
"Almost 50% of all hires are mis-hires."
---
ABOUT THE GLOBAL MEDICAL DEVICE PODCAST: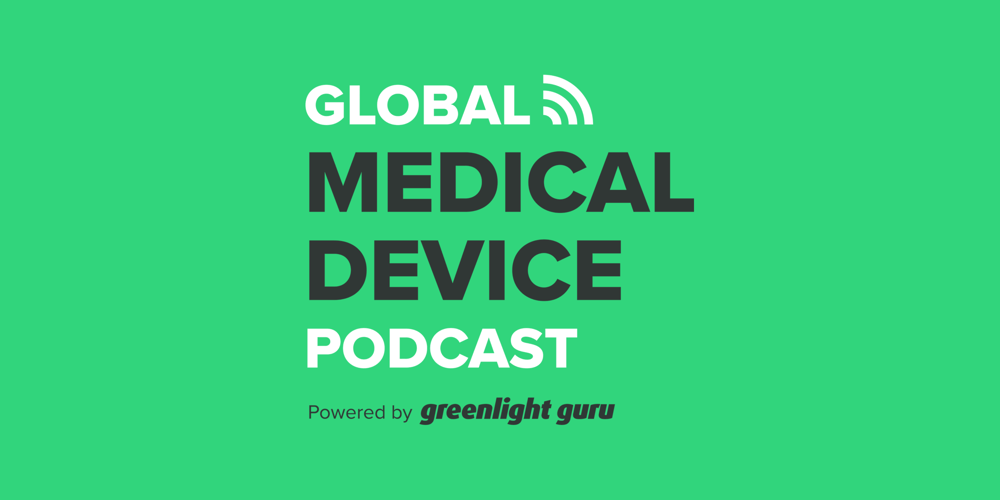 The Global Medical Device Podcast powered by Greenlight Guru is where today's brightest minds in the medical device industry go to get their most useful and actionable insider knowledge, direct from some of the world's leading medical device experts and companies.