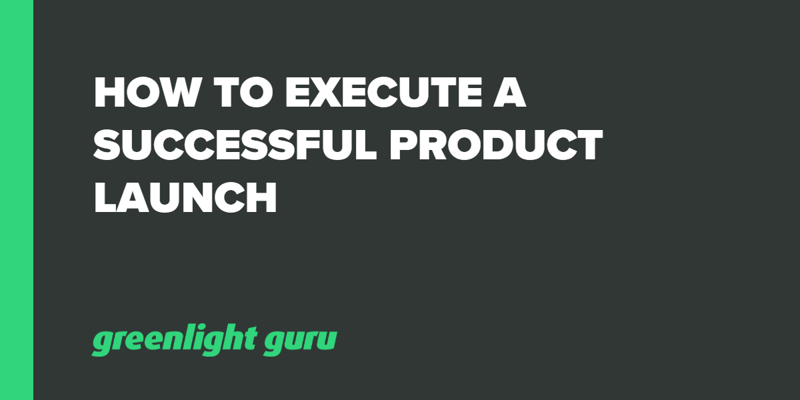 Bringing a medical device to market can take anywhere from three to seven years, on average. The design and development of the device is a labor of love that can wind up consuming most of your attention during those years.
Bringing a medical device to market can take anywhere from three to seven years, on average. The design and development of the device is a labor of love that can wind up consuming most of your attention during those years.
But the truth is, creating your medical device is not the end of the road. Not by a long shot. In fact, various market forces and institutional structures have led to a system in which one might say designing and developing the medical device is the easy part.
There are a number of processes that are critical to actually getting your device into the hands of end users, and it's best to start planning your strategy for executing them long before commercialization of your device.
In fact, you'd be better off thinking of the eventual postmarket processes as complementary to the premarket stages of your medical device—activities that should be considered and planned for while the device is still being developed.
A successful product launch hinges on keeping these later stages top of mind during the early stages of your medical device lifecycle:
FREE CONTENT PACKAGE: Download the free on-demand slides and recordings of all 21 sessions from our Get to Market Virtual Summit by clicking here.
Transferring your device into manufacturing
It's easy to look at the word "transfer" and infer that moving a device from the development stage to manufacturing is like handing off a football—a one-step transition you don't have to think about too much.
However, the "transfer" is a lengthy process that actually begins much earlier during product development, during which the manufacturing team should be involved early on in the design process.
In fact, a good rule of thumb is to plan the manufacturing of your device during the design output phase. This is because design outputs are essentially the "recipe" for your device. They'll go on to form the basis of your device master record (DMR), which should eventually contain a comprehensive set of data that will serve as the instructions for manufacturing your medical device.
Discussing design outputs early on with your manufacturing team can help you understand the viability of those design outputs from a manufacturing perspective. Without their input, you risk unpleasant surprises down the road when you try to transfer your device to manufacturing.
Note: You do not need to wait for FDA's response to your product submission to begin manufacturing your device. Doing so can dramatically delay your product launch. In fact, FDA expects that you will begin the manufacturing process while waiting for a final decision. You want to be in a position to start selling your product the day you receive approval or clearance. And realize that manufacturing while waiting on a regulatory response does involve business risks.
Recouping your investment through product reimbursement
Reimbursement is the mechanism by which you get paid for your device. It's also a fairly complicated process that involves several participants and even varies by location. Oftentimes, the topic of reimbursement is considered very, very late in the product launch process. You definitely should not wait until your product is launching to consider it. You should start reimbursement activities early in the process.
Reimbursement can be broken down into three interconnected stages: coding, coverage, and payment.
Coding refers to how payors will identify your medical device. Many devices will fall under an existing billing code, but some may need to be identified by a new code, in which case the manufacturer can initiate.

Coverage is the criteria by which payors will decide whether to cover the product and to what extent.

Payment, as you may have guessed, is the stage where the payor transfers money to the provider in exchange for the product or service.
In the US, there are a mix of public and private payors. Medicare, the federally run health insurance for Americans 65 and older, is the largest payor in the US. But there are many other large private insurers like Cigna, Aetna, and Blue Cross Blue Shield. These payors decide whether a device is covered and how much to reimburse providers for it.
The best-case scenario for any manufacturer is for their medical device to have clear coding, universal coverage from insurers, and adequate provider reimbursement. However, those conditions may take years to achieve, and in many cases, are simply not possible.
For practical purposes, getting payors to cover your device is just as important as obtaining FDA approval or clearance. Therefore, it's essential that you begin building a reimbursement strategy for obtaining coverage as soon as possible.
Setting up your distribution channel
Unfortunately, even a smooth transfer to manufacturing is no guarantee that your medical device will make it to providers and patients. You still need a way to distribute your device to ensure that it actually ends up in front of end users.
First, it's important to understand that the distribution channels for medical devices in the US have become heavily concentrated over the past few decades.
Large organizations known as Group Purchasing Organizations (GPOs) make bulk purchases to achieve lower prices and other benefits for their customers in healthcare. At the same time, healthcare providers are also consolidating, which has resulted in a reduction of the number of buyers for medical devices.
For medical device manufacturers, this means simply having a great product is no longer enough to ensure it reaches end users. You need a strategy for how you'll distribute it. That strategy might include:
Using a distribution partner. Partnering with an established distribution company can help relieve some of the stress of ensuring distribution of your device. This option allows medical device companies to focus on their strengths—designing, developing, and manufacturing devices—while allowing someone else to handle distribution.

Entering international markets. The distribution channels for medical devices in the US are heavily concentrated, but that's not the case in every part of the world. It may be worth looking into international markets where your product has a better chance of establishing a foothold.

Keeping up to date with GPOs. Staying persistent and clearly conveying the advantages of your product over time can give you access to these large distribution channels. It's not a given, but the benefits of being included in GPO networks can be enormous.

Marketing to both the distributors and healthcare providers. This strategy entails creating a grassroots movement for your medical device by marketing to medical providers such as well-connected physicians in a relevant field. If your product warrants it, you may even attempt to create demand directly to the consumer.
Whatever you choose, it's best to begin the decision-making process early and have your distribution strategy ready at the time of your device submission to FDA.
Registering and listing your medical device
Device registration and listing ensures the proper recording and documentation steps are taken for medical devices sold on the US market. For the purposes of this article, we'll be focusing on the FDA requirements, but regulators in other markets have similar requirements.
FDA wants to know the location of any "establishments that are involved in the production and distribution of medical devices intended for commercial distribution in the United States."
This means any establishment—domestic or foreign—which fits that description is required to register with FDA and, in most cases, is required to list the devices made in their facilities as well as the activities performed on those devices.
And remember, you must submit your registration within 30 days of beginning commercial distribution of your device if you are using a domestic manufacturing establishment.
This may feel like a minor step in comparison with some of the other processes in this list, but it's crucial that you not only register your manufacturing establishments and list your medical devices, but that you correctly submit all documentation and meet the deadlines to do so.
Any errors, missed deadlines, or other mistakes can lead to citations or other penalties that may delay your product launch.
FREE CONTENT PACKAGE: Download the free on-demand slides and recordings of all 21 sessions from our Get to Market Virtual Summit by clicking here.

Get to market faster with the only medical device success platform
It can be overwhelming when you realize just how much there is to do outside of the main design and development activities.
Fortunately, at Greenlight Guru, we've been working hard to ensure you don't get tripped up as you manage relationships and ultimately make the handoff to suppliers, distributors, contract manufacturers, and more.
Our Medical Device Success Platform (MDSP) allows you to easily navigate and visualize all the data you collect during design and development and facilitates an easily accessible and transparent environment all stakeholders can communicate and work within.
Built specifically for medical device companies, our MDSP provides a sound foundation for all processes and tasks you must accomplish in order to pull off a successful product launch. Get your free demo today!
---
Looking for a design control solution to help you bring safer medical devices to market faster with less risk? Click here to take a quick tour of Greenlight Guru's Medical Device QMS software