The European Medical Device Regulation (MDR) is a new set of regulations that governs the production and distribution of medical devices in Europe, and compliance with the regulation is mandatory for medical device companies that want to sell their products in the European marketplace.
If your company was already compliant with the Medical Devices Directive (MDD), don't be fooled into complacency - the MDR represents brand new regulations with a lot of changes.
As a starting point for medical device companies, we've created this article where we answer the seven of the most important questions about the new MDR.
We'll cover why the old regulations needed an update, the structure of the new MDR document, and some of the latest requirements that medical device companies need to be aware of.
1. Why Did the MDD Need an Update?
There were many reasons the MDD needed to be updated. For instance, when the MDD came into law in 1992, software as a medical device (SaMD) did not yet exist. Software was something that controlled electric machines, and there were no apps that patients could use to monitor their own health.
Demographics have also changed in Europe since 1992, with the population growing older, and there is a growing push for transparency of medical device technical information to the general public.
These factors combined are the some of the reasons that the MDD is being replaced with a new directive that will encourage wider compliance with standardized medical device regulations throughout Europe.
2. How is the New MDR Structured?
The new MDR document is 174 pages in length. It contains a 13-page introduction, followed by 123 articles in 10 chapters (79 pages), and 17 annexes (80 pages). Compared with the MDD, which was 60 pages in length, the new regulations are much longer and more detailed.In addition to that, there have been published 42 implementing acts, which are used to clarify/implement the MDR and 12 delegating acts, used to modify/amend it.
What's the reason for this much new content? You may not know that the Active Implantable Medical Devices Directive (AIMD) has also been integrated into the new MDR, but besides that, there is still a lot of content that did not exist previously.
3. What are the Major Thematic Changes in the MDR?
Compared with its predecessor, the MDD, the new European MDR is less focused on the pre-approval stage of medical device manufacturing, and instead, promotes a life-cycle approach to medical device regulation.
While the old MDD essentially served as a manual for how medical device companies could get their CE marking and get to market, the new regulations encourage policies and procedures that elevate the responsibilities of medical device companies for their products throughout the product lifecycle.
The European market comprises 27 member states (not including the United Kingdom) along with others that fall into the European Economic Area (Liechtenstein, Norway, Iceland). The region is inhabited by an aging population of 500 million people, and as populations age, they face greater risks associated with medical device malfunctions and adverse events. This is one of the main reasons that the regulations focus on product life-cycle, not just getting to market.
4. What Devices are Covered under the MDR?
The MDR defines the term "medical device" as an "instrument, apparatus, appliance, software, implant, reagent, material, or other article" that is used for any of the following:
Diagnosis, prevention, monitoring, treatment or alleviation of disease, disability, or injury, but not for disability or injury prevention
Investigation, replacement, or modification of an anatomical, physiological, or pathological process
Providing data via in-vitro examination of samples derived from a human body
This definition covers a broad range of existing devices, but that's not all. The MDR newly specifies certain types of products that need to obtain a CE marking, including products used to clean, disinfect, or sterilize medical devices, and devices used to control and support conception, whether through pharmacological, immunological, or metabolic means.
It is important to consult the regulations directly to determine whether your medical device is covered under the MDR. Even so, you may be spared some of the hardships of compliance depending on your device classification. Under the MDR, Class I devices are exempt from being required to have their QMS audited by a third-party auditor (notified body).
5. What Devices are Covered under Annex XVI of the MDR?
The new MDR contains a total of 16 Annex sections, and the one creating the most buzz is Annex XVI. This section mandates that certain devices are covered under the MDR - ones that may not have previously been considered medical devices. As a result, some companies are being subjected to medical device compliance regulations for the first time.
Annex XVI mandates that the following groups of products comply with the requirements of the MDR:
Contact lenses and other products used in or on the eye (eye drops and cosmetic contact lenses would be included here)
Products introduced into the body via surgically invasive means to modify the anatomy (silicon breast implants would now qualify here)
Products and substances used for facial or other subcutaneous fillings
Equipment used for liposuction, lipolysis, or lipoplasty
High-intensity radiation equipment used for tattoo and hair removal
Equipment using electrical or magnetic currents to stimulate the brain
Annex XVI plugs a lot of gaps that existed in the previous MDD regulations, specifically imposing itself on devices used in procedures that escaped regulation because they were cosmetic and not medical in nature.
6. Will the MDR Require Enhanced Device Traceability?
Yes, it will. The new MDR includes a mandate for Unique Device Identification (UDI) that is intended to facilitate the traceability of all medical devices sold in the region. Devices must be marked with a device identifier (DI) and each batch or production series of the product will be marked with a production identifier (PI).
The MDR also introduces new databases for clinical investigations, product registration, and post-market surveillance. The EUDAMED database will function as part of a system of several databases that allows Notified Bodies, medical device companies, consumers, regulators, and other stakeholders to access the latest data on medical devices for sale in Europe.
7. How Will the MDR Affect CE Markings?
Right now, the new MDR is not having a significant effect on obtaining a CE marking. Although the final document was published in May 2017, the regulations will not come into force until May 2020, leaving medical device companies ample time and opportunity to achieve compliance.
Medical device companies can still receive compliance certification from Notified Bodies up to the effective date of May 26, 2020, and these certificates will remain valid for five years from the date of issuance, allowing for a smooth transition period. Devices that are legally placed on the market before the effective date can be sold until five years after the MDR takes effect, but their compliance certificates will all become void on 25th May 2024.
8. HOW WILL THE New MDR AFFECT my QMS?
Once the new MDR goes into effect in May of 2020, any and all previous "directives" will no longer exist or be applicable to quality systems. Instead, they will have a new name and carry a much more substantial meaning -- Regulations. Simple translation is that these changes are now going to be considered laws—similar to FDA medical device regulations.
Manufacturers shall follow what is now known as "General Obligations" to ensure compliance for their quality management systems (QMS). This comprehensive list can be found in the new MDR starting from Article X.
As stated in the MDR guidance, manufacturers shall establish, document and implement a quality system, and maintain its effectiveness throughout the entire device lifecycle. There's also a strong emphasis placed on the management functionality of that QMS for required procedures with document storage, post-market surveillance, and risk assessments of new and existing devices.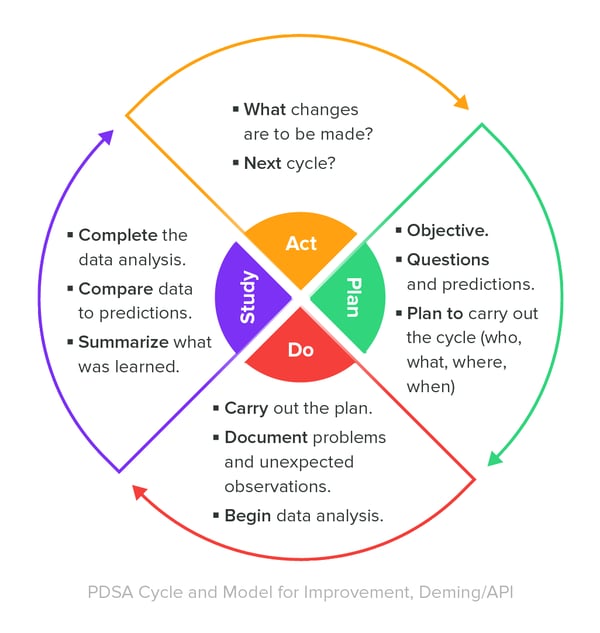 During QMS implementation, manufacturers must include documentation in the form of a quality manual and written policies/procedures, including:
Quality objectives.
Organization of the business.
Procedures/techniques used for design control, verification, validation, and review of the device(s).
Quality assurance and verification procedures during manufacturing stage.
Relevant tests and trials.
In the event a manufacturer plans to implement a new quality system, they must submit "an application for assessment of its quality system with a notified body" (excluding Class I devices) and the documentation of the application must include:
Manufacturer's current QMS and the procedures used to ensure adequacy and efficacy.

Manufacturer's PMS system and clinical evaluation plan, along with descriptions of both of those procedures to ensure these will be kept up-to-date.

Current procedures being used to meet both QMS and MDR / IVDR regulations must be documented along with descriptions of each.
Come 2020, the 3 year transition period will come to an end. And after the 26th of May, all new QMS Regulations must be implemented by manufacturers for each device which plans to be sold in the European Union marketplace.
Conclusion
The European MDR is a taste of how the regulatory environment for medical devices will be changing over the next decade. The newly published ISO 13485:2016 and the MDSAP program are already pushing for greater standardization and stronger post-market surveillance requirements, along with process-oriented risk management and a life-cycle approach to device management.
Although the effective date for the MDR feels far in the future, compliance today promises to set your medical company up for long-term industry prosperity and unprecedented success in meeting regulatory compliance objectives in valuable markets around the world.
---
Looking for an all-in-one QMS solution to advance the success of your in-market devices and integrates your quality processes with product development efforts? Click here to take a quick tour of Greenlight Guru's Medical Device QMS software →