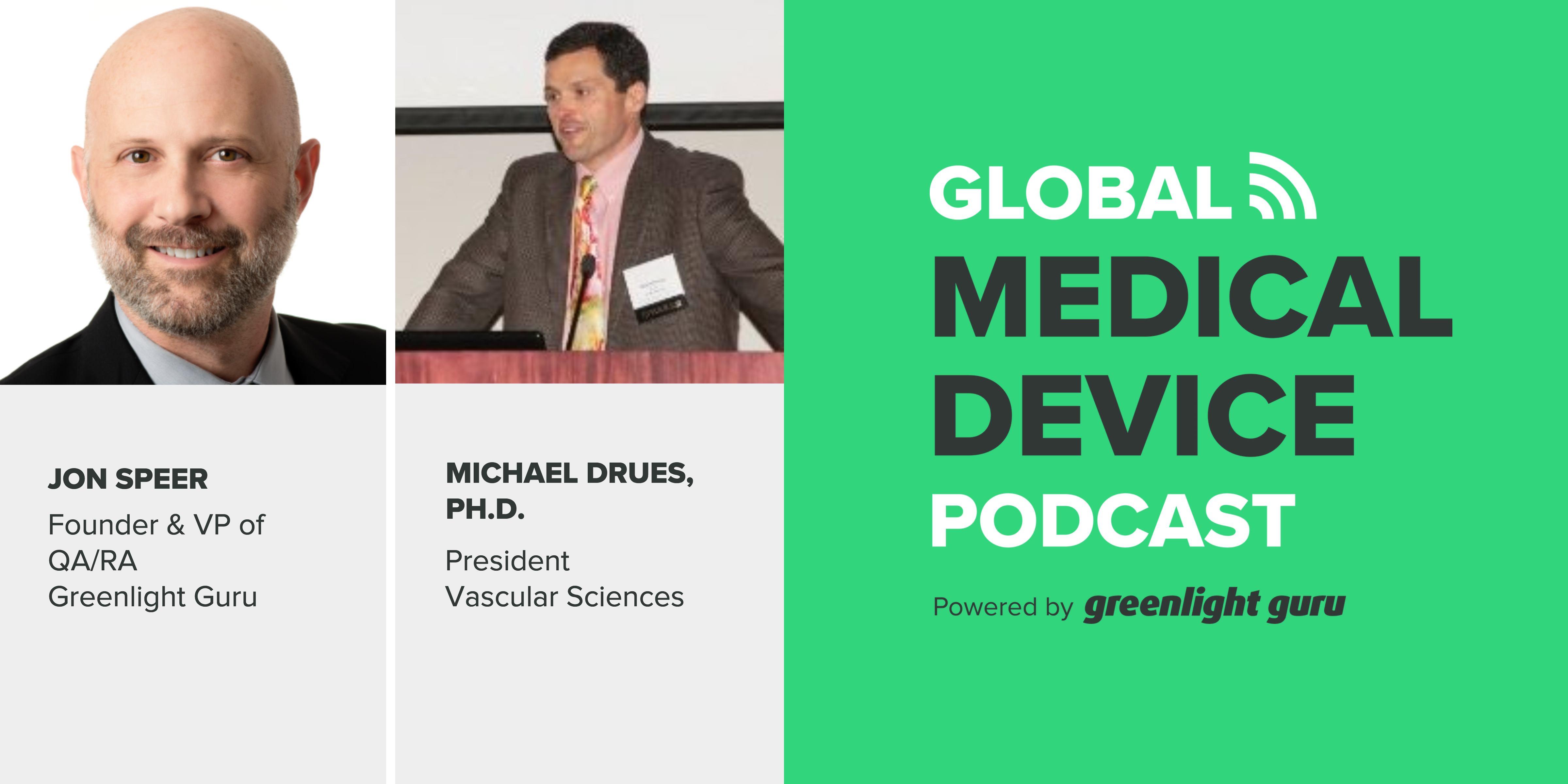 Medical device reporting, or MDR: what is it? What isn't it? Why is it important?
The FDA recently released a guidance on medical device reporting, and today we're talking to Mike Drues, president of Vascular Sciences, about MDR and what it means to medical device companies.
Mike is a frequent guest on our show and really knows just about everything there is to know about medical device reporting. Sit back and enjoy today's episode of the Global Medical Device podcast.
Listen Now:
Like this episode? Subscribe today on iTunes or SoundCloud.
Some of the highlights of the show include:
Why the 2016 FDA guidance on MDR is so important to post-market surveillance.
What types of events are supposed to be reported, including tips on trying to find the relationship between a device and potential adverse effects.
The relationship between complaints and MDRs: The MDR is a subset of complaints, but not all complaints will lead to MDRs.
Mike's thoughts on the timeliness of the reports when it comes to severity and frequency of the adverse events.
Why the FDA is putting out this new guidance now, even though the process has been around for a long time.
Who counts as a manufacturer in terms of the FDA guidance. Mike answers whether dentists, hospitals and physicians must report problems according to the letter of the law vs. the spirit of the law.
How reprocessors fit into the reporting requirements.
Mike's thoughts on why medical device reporting might eventually become a moot point.
Links and Resources:
Quotes by Mike:
"It's easy to say that serious adverse events should be reported, but exactly which ones are related is not always easy to tell."
"No one is going to get into trouble for over-reporting, but for under-reporting."
"Kudos to the FDA for including reprocessors in the guidelines... philosophically, I think it's the right thing to do."
---
About The Global Medical Device Podcast:


The Global Medical Device Podcast powered by Greenlight Guru is where today's brightest minds in the medical device industry go to get their most useful and actionable insider knowledge, direct from some of the world's leading medical device experts and companies.
Like this episode? Subscribe today on iTunes or SoundCloud.