Which QMS processes should be established during product development? We'll explain how design controls and risk management QMS processes should guide your product development and teach you ways to ensure the needs of your medical device are met.
How to Implement a World-class Medical Device QMS using the 5 Phase S.M.A.R.T Methodology
In this playlist you'll learn how to establish a world-class medical device QMS using our proven 5 phase S.M.A.R.T methodology designed to help you through each stage of your product life cycle. This is episode three of seven from this playlist brought to you by The Greenlight Guru YouTube Channel with Jon Speer.
Episode 3 Transcription:
Hi and welcome back everyone. I'm Jon Speer, founder and VP of QA/RA at Greenlight Guru.
Bringing a medical device to market is an arduous process that can be challenging for both start-ups and established companies alike. Whether you're working on your first medical device or in the midst of launching your second or third, the efficacy of your project will be hinged on the efficacy of your QMS processes.
The last episode covered the Scope-phase, where I explained how to create your quality plan and regulatory strategy. When done right, your world-class QMS should align with applicable regulations and describe processes and practices within your company that enable the people and technology.
In this episode we'll be discussing the second phase of our S.M.A.R.T methodology, the Make-phase. I'll cover best practices for making a world-class QMS, as well as common pitfalls to avoid. By following my recommended steps, you'll be able to ensure your QMS addresses and supports all design and development activities of your device.
One thing before we get started... make sure you subscribe to our channel so that you never miss our latest episodes!
Ok, now let's discuss the Make-phase...
Right-sizing your QMS is the cornerstone of our S.M.A.R.T methodology system. So remember to build your medical device quality system as you need it.
If you're based in the US, the first thing you need to do is ensure your medical device is in compliance with the applicable FDA regulations for medical devices outlined in 21 CFR Part 820. If you're interested in entering markets outside of the US, your world-class QMS should be built according to the globally harmonized standard for medical devices found in ISO 13485.
Unlike FDA regulations, which are free to the public, the full ISO 13485 standard is only available to companies by purchase. I strongly recommend you make the relatively small investment though. It will yield many benefits in the long run.
Well-defined procedures around your design controls are arguably the most important item to establish early on. Design Controls are a systematic framework for capturing key aspects of medical device product development, which you'll use to prove your product meets all defined user needs and that it is safe and effective.
Risk management is the next area to address in the Make-phase. This includes identifying hazards, estimating and evaluating risks, and developing, implementing and monitoring risk controls. Remember, regulators across global markets expect you to establish Risk Management as a total product lifecycle process in accordance with ISO 14971.
Certain regulatory requirements must be addressed during the design and development of your medical device. Your QMS must follow all applicable regulatory requirements for the market you're selling into. Companies entering multiple markets should follow the guidelines from the ISO 13485 standard when implementing QMS processes. This standard is recognized in a majority of markets around the world.
Always make sure to follow defined processes and provide documentation for objective evidence.
There are several Quality Processes that should be in place by the Make-phase. The first one is Design Controls and Risk Management. Even early on, capturing Design Controls and understanding Risks are essential to your overall success. Design Controls and Risk Management QMS processes will guide your product development and ensure the needs of your medical device are met. This includes documented objective evidence to support.
Another process that should be in place is your Document Control & Records Management. Establishing a document management system to manage all of your records will be a critical process used throughout the lifecycle of your device. Make sure to define how documents will be approved and how revisions will be maintained.
Also, if you need a Supplier Management process, it should be completed as well. This process is important to address if you plan to use a third party supplier, such as design firms or contract manufacturers. When you qualify a supplier, you are doing so based on the specific material or service the supplier provides. Your process needs to define how you will qualify, evaluate, monitor, and manage your suppliers. You should keep an approved supplier list as well.
Here are some common myths about the Make-phase:
Myth No. 1: "If your company is USING a contract manufacturer, then product development-related QMS processes do not apply."
Reality: Many companies assume that QMS requirements become a shared responsibility between themselves and the contractor manufacturer. Although that may sound logical, in the eyes of regulators, the legal burden ultimately falls on the company whose name is on the medical device. Many device makers have found out the hard way that they should not leave quality management up to their contract manufacturer.
Myth No. 2: "An established medical device company with an established QMS does not need to invest time or resources on QMS procedures applicable to design and development."
Reality: That mindset could lead to a lot of future pitfalls for a company. There are many reasons why ALL companies should invest their time and resources on QMS procedures applicable to their medical device's design and development... I want to highlight 3 reasons in particular:
Design control deficiencies are one of the leading reasons for 483 observations during FDA inspections. If you look at the chart graphic of Data from the 2017 Annual FDA Medical Device Quality System Report, you'll see it accounts for 13% of these. Implementing procedures that will keep design controls up to date will be instrumental in helping you avoid these types of regulatory mishaps.
The second reason is the importance of risk management. ISO 14971 is the medical device industry's standard for risk management. Even still, many companies still struggle with implementing risk-based processes that align with the ISO standard.
Historically speaking, risk management has not been on the radar screen of regulators. However, with the emergence of ISO 13485:2016, a risk-based approach to QMS activities is emphasized. You should expect risk to be a crucial component of all regulatory requirements to come.
Reason number three is the design controls and risk management connection. Design controls and risk go hand in hand and should be managed in your QMS as such. It's important to establish the integration of these processes early on in product development.
Most medical device companies have antiquated and cumbersome product development processes in place, making it very difficult and burdensome to capture both design controls and risk processes.
The best practices you can follow during the Make-phase are to streamline your design and development process through organized and methodical planning early on.
You also want to focus on full traceability of all processes involved during the design and development of your medical device This includes fully integrating design controls and risk management practices.
Putting processes in place for Design Control, Risk Management, Document Control & Records Management, and Supplier Management - and following them - is plenty for your quality system to manage during development. Of course, you'll eventually need to put the rest of the world-class QMS together. We'll get into that in later phases of our methodology.
In the next episode, we'll be covering the third phase of our S.M.A.R.T methodology, the Approve-phase. Make sure you continue watching to learn how to prepare your world-class QMS for the commercialization of your medical device.
---
Watch next: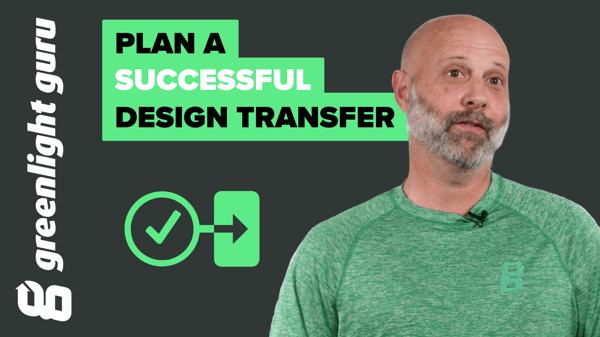 Watch episode four of our playlist, How to Implement a World-class Medical Device QMS using the 5 Phase S.M.A.R.T Methodology: 4 Medical Device Manufacturing Best Practices for a Successful Design Transfer (Approve phase)