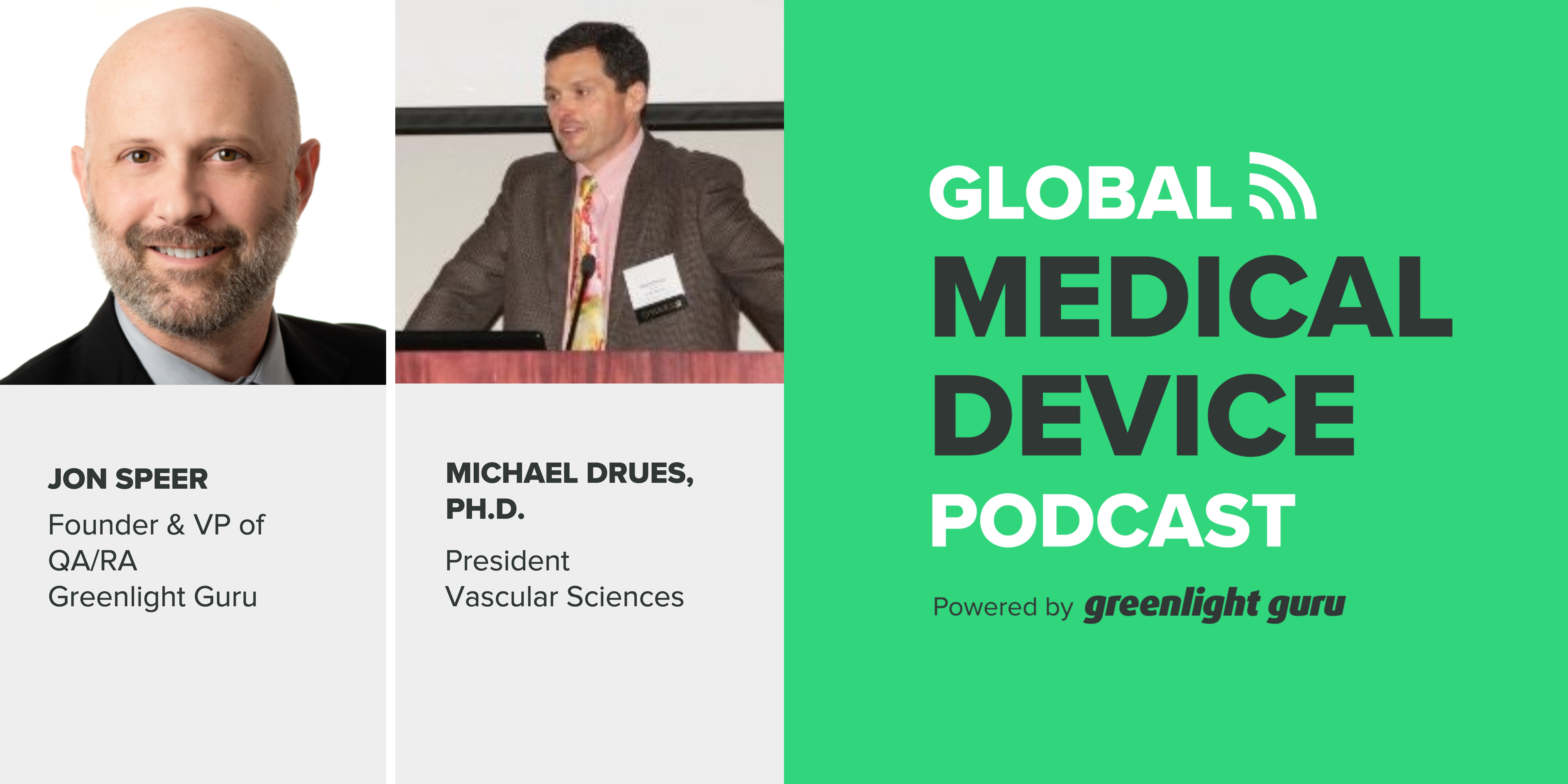 Here's a question for our listeners: When it comes to making sure your medical devices are safe and effective, is it more important to find the right answers or to ask the right questions?
In this episode of the Global Medical Device podcast, we are delving into everything related to design verification and validation, which is often called the V&V.
We discuss why V&V is so important, the major differences between verification and validation, how they fit into your approval process and more.
Listen Now:
Like this episode? Subscribe today on iTunes or SoundCloud.
Today we're talking to a familiar guest and medical device expert Mike Drues, president of Vascular Sciences.
"We need to focus on asking the right questions. V&V is all about demonstrating what's safe and effective." – Mike Drues
Mike works for and consults with medical device companies located all over the world. He also works with the US FDA, Canada Health, and other regulatory and government agencies in the US, Canada, Europe and elsewhere in the world.
"When working with the FDA, tell, don't ask. Lead, don't follow." – Mike Drues
In our discussion about V&V, some of the points you'll hear about include:
Validation and verification: What do these two words mean, what are the major differences between the two, and how do they both fit into your approval processes?

How to know when you need to go to the FDA with a 510k form and when you can simply use a letter-to-file.

The importance of knowing why you're running the V&V tests to begin with.

How you can use the Five Whys tool in your V&V process.

Why it might not make sense to go through the V&V process, and how to approach the FDA to come up with a different procedure to satisfy the regulatory requirements.

Advice on which questions to ask the FDA during the pre-submission process with the FDA.
Additional Links and Resources:
Medical Device Design Controls: Following The Regulation Vs. Understanding Its Intent
Best Practices for Medical Device Change Management
Information About the Five Whys
The Beginner's Guide to Design Verification and Design Validation
---
About The Global Medical Device Podcast:


The Global Medical Device Podcast powered by Greenlight Guru is where today's brightest minds in the medical device industry go to get their most useful and actionable insider knowledge, direct from some of the world's leading medical device experts and companies.
Like this episode? Subscribe today on iTunes or SoundCloud.
---
---