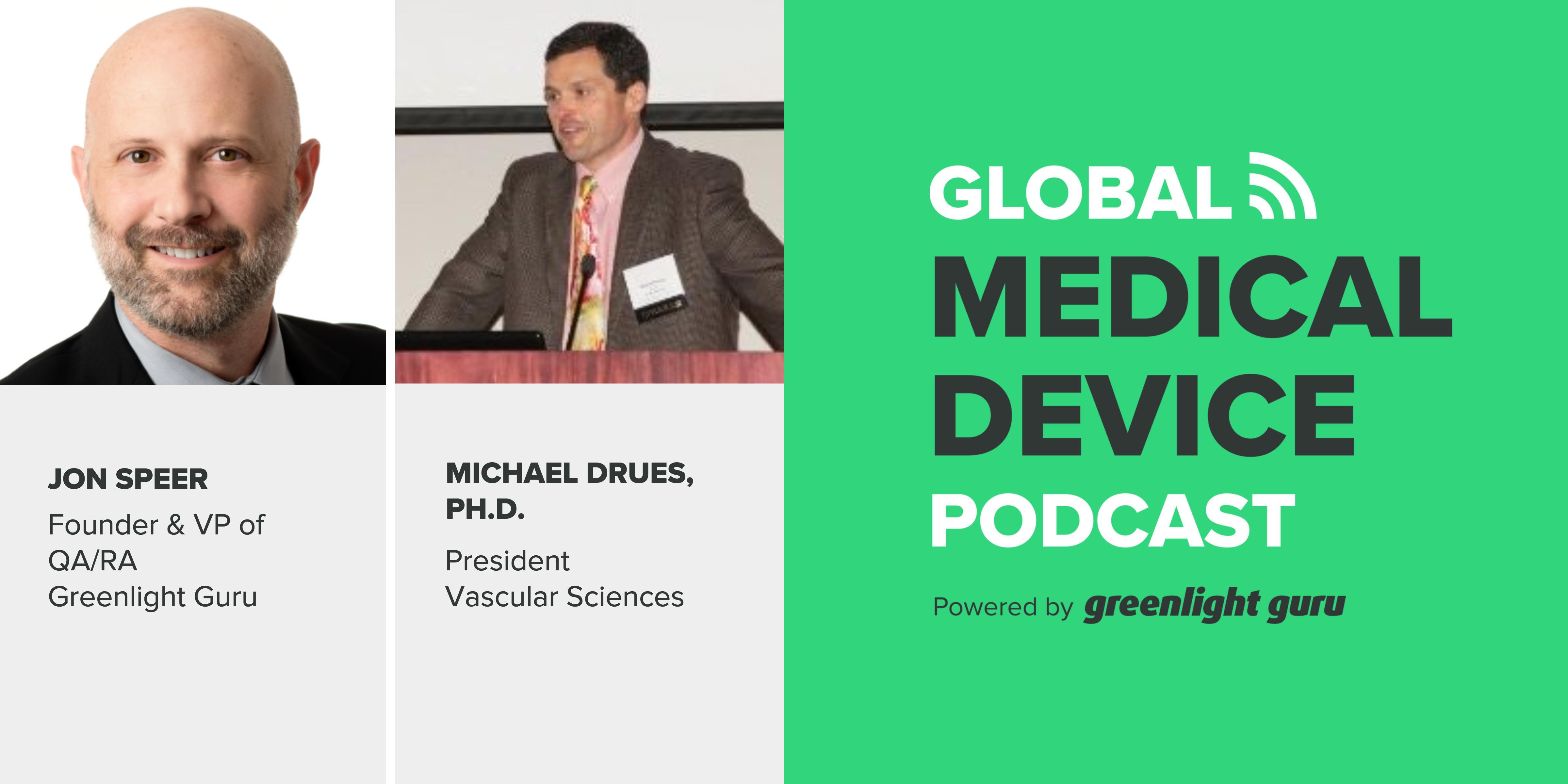 Today on the Global Medical Device Podcast, we'll be talking to Mike Drues, who is a frequent guest on our show. He's the president of Vascular Sciences and a guru on all things related to regulatory compliance for medical device companies.
We'll be chatting about a new program that's just been announced. It's a pilot program on accrediting test organizations. The potential is that test compliance will be more consistent and that the process will be streamlined.
Listen Now:
Like this episode? Subscribe today on iTunes or SoundCloud.
Some of the highlights of the show include:
The background of the Accreditation Scheme for Conformity Assessment (ASCA): When it came about, when it should be implemented, and what it's going to be used for.
How current politics have impacted the development of this new program.
Some of the challenges that the ASCA will likely bring about.
The importance of asking the right questions and running the right tests.
Thoughts on what to do if a regulation or a particular type of test is not appropriate or not possible.
The potential pitfalls of putting testing labs into a position where conflict of interest is a real concern.
Links:
Quotes:
"The theory is that this will help streamline and expedite the workload of the FDA and make it easier for medical device companies to know what the FDA expects."
"Some people try to separate regulation from politics, which makes no sense. Where do the regulations come from? The politicians."
"If the regulation doesn't make sense and we follow it anyway, is that a problem with the regulation, or is it a problem with us?"
---
About The Global Medical Device Podcast:


The Global Medical Device Podcast powered by greenlight.guru is where today's brightest minds in the medical device industry go to get their most useful and actionable insider knowledge, direct from some of the world's leading medical device experts and companies.
Like this episode? Subscribe today on iTunes or SoundCloud.